Mind of a Genius Records founder David Dann swung by to chat about his single "You & Me" with NICOLAS and how he's been holding up during the pandemic.
---
When you talk about brilliant minds in the music scene, one name that should be mentioned in the conversation is David Dann. Over the years he's produced plenty of tunes and played sets that have made crowds move, but beyond the studio and the decks, his talents as a tastemaker are highly touted as some of the best in the business.
As the founder of Mind of a Genius Records, he's helped bring some of the scene's most celebrated music to speakers around the world while breaking genre boundaries along the way. Over the years the label has become a home for creative minds that include the likes of ZHU, Gallant, Mindchatter, and Klangstof, who have all delivered some of their best work without being confined to fitting a specific style or sound.
While the label continues to deliver impressive soundscapes to explore, David Dann found some inspiration of his own in the studio after jumping behind the decks at his birthday party at Sound Nightclub in 2019. That moment saw his creative juices begin to flow once again, resulting in him breaking a seven-year-long production hiatus to bring us a new track called "You & Me." Teaming up with NICOLAS, who provides some fantastic vocals, it's one that is perfect for those late-night drives or after parties that last until the early hours of the morning.
After relaunching his own career as a producer, we had the chance to catch up with this legend in the scene to chat about the new tune, how he's pressed on during the pandemic, the future of Mind of a Genius Records, and plenty more. Listen to "You & Me" on Spotify or your preferred platform, and read on for the full conversation with David Dann!
Stream David Dann – You & Me feat. NICOLAS on Spotify:
---
Hi David, thanks so much for taking the time to chat with us today, and congrats on your new single "You & Me"! After putting your own music on the backburner for a number of years, can you share what it felt like to make your return?
Creating new music felt like visiting an old friend. Music has bled out of me since childhood, so it wasn't an unusual experience to get back in the studio and work on melodies and song ideas. That being said, I approached this project with the focus being on the future – how can I tell my story and share where I am in my life today through music and sound design that I know can stand the test of time?
"You & Me" is dripping with emotion and filled to the brim with cinematic sounds, it really tells a story from start to finish. Did your break from producing music influence this release? Was there a different approach than your previous ones?
It's rare that it happens this way, but I knew from the moment I heard the vocal this song was going to be special. I was so inspired by it and it came together quickly. I knew I wanted the song to be hopeful as much as it is introspective, and I wanted there to be a push and pull in its story – all building up to a beautiful crescendo leading into the final chorus. This one was a lot of fun to see come to life.
You worked with NICOLAS on the track to really take it to the next level. What brought the two of you together for "You & Me," and what was the production process like when developing the track?
Igor, one of my dear friends, had sent me a few demos early in the year. In a particular batch, there was one that stuck out to me immediately, and it was the vocal demo for You & Me that I spoke about earlier. Because the vocal inspired me in such a visceral way, putting the sound design of the track together was fairly seamless and simple. There wasn't a ton of back and forth between Nicolas and me when making the record which meant we both loved the direction, and both of us are really really happy with the way it came out.
The ongoing pandemic has affected artists and members of the industry in many different ways. What has your experience been like since March? How have you coped with the changes the industry has faced?
I think the first few months of the pandemic was a breath of fresh air, oddly enough. It was a relief having the permission, time, and space to focus on myself. It gave me a moment in time to do some deep self-reflection. Being able to step away from the constant capitalistic hustle of the business and focus on reconnecting with my music was a beautiful thing.
The last few months though have been more difficult. I think we're all coming to the realization now that this pandemic isn't going away anytime soon, and frankly, I'm getting pretty anxious to see what's on the other side. Coping with that unknown is proving to be difficult, but I'm focusing on doing what makes me happy – supporting and creating music I love and hoping that the world will take to it like I do.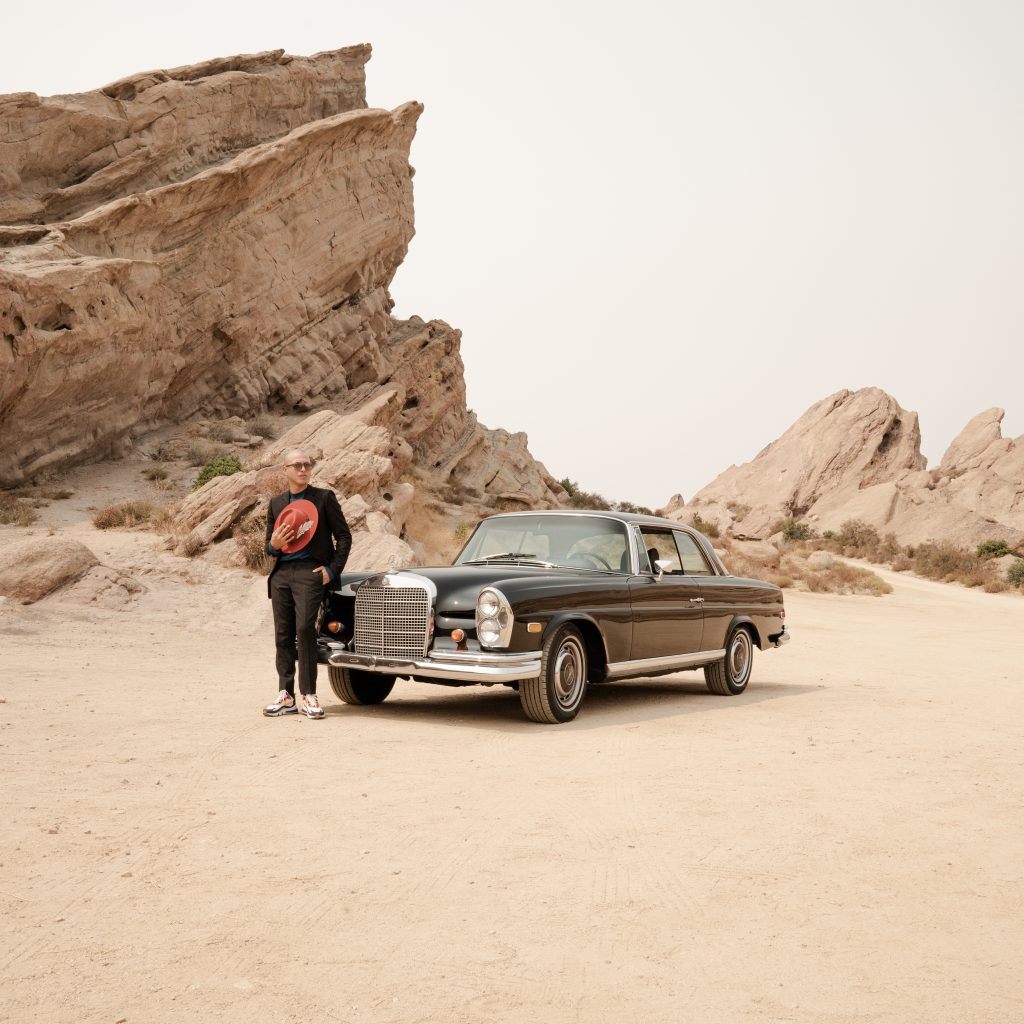 As the founder of Mind of a Genius Records, you've helped usher in some seriously amazing artists over the years including ZHU, Gallant, THEY., and more. Is there a certain method you have when digging through demos or finding fresh talent?
I don't have a specific method – it's a bit of a myth that there's some formula to find and cultivate a superstar. It's all a matter of timing, luck, and determination from the artist and their team. I've been lucky enough to find and develop some incredible artists and voices over the years who have amazing visions of what they want their art and persona to become.
One common thing that we hear often from label heads and tastemakers is the "lightbulb moment" when they hear a demo that ends up becoming a hit. Have you experienced that moment where you just know that a track is going to be massive?
Yes absolutely – I had that feeling with "Faded." I also felt that way with Gallant's "Weight In Gold." There have also been countless other examples where I had that feeling, but instead of turning into hits, they didn't really take off. It took taking a step back from the projects to truly understand why. Again, a lot of this business is about good luck and impeccable timing, and sometimes songs that should be smash hits don't catch on immediately – it might never happen for artists and it might take a few years, as we've seen time and time again.
Having already seen loads of success and more with each passing release, where do you hope to take Mind of a Genius in the future?
I hope that Mind of a Genius becomes the most successful independent label ever. I put everything into supporting the artists I get behind, and all I want is for their visions to be seen at the highest and most effective level possible.
If you could offer up three pieces of advice to artists who are looking to make their break in the scene, what would they be?
Focus on being the best in the lane you're bowling down. Think about your presentation. Understand that an artist project is the same exact thing as a startup business – build the best team you possibly can to launch it correctly.
Finally, what personal goals do you have for the rest of 2020 and the new year?
I'm practicing being patient. Especially considering how the year has gone for all of us, it's hard for me not to get caught up on results or things like touring, for example, that could or should have been happening. I'm also working on letting the past go – continuing to create music and chart the next year of my artist project has been a great exercise for me. I'm excited to share my music with the world and go full throttle on this next chapter in my life.
---
Follow David Dann on Social Media:
Facebook | Twitter | Instagram | SoundCloud | YouTube