Balkan Bump electrifies the dance music community with a fantastic, 14-track album dubbed Osmanity that features influences from around the world!
---
Since first breaking on the scene, Balkan Bump has served his growing fanbase with amazing releases like "Aymo" with Gramatik and Talib Kweli, along with striking performances at festivals like Coachella, Lightning in a Bottle, Electric Forest, and more. But while shows remain on hold, it hasn't stopped him from continuing his hard work in the studio, and now he's unveiled his latest body of work, a stunning album dubbed Osmanity!
Osmanity consists of 14 stacked tracks that incorporate his signature trumpet while providing listeners with contrasting soundscapes and basslines to create a unique soundscape they can explore. And to bring even more power to the album, Balkan Bump packed his latest release with brilliant artists like CloZee, Beats Antique, Ismail Lumanovski, and more that bring their own flair to each song they grace.
Like many of his other releases, he uses live instruments, jazz, and hip-hop influences to bring his tracks to life. For example, in "Dzambo Funk" with Poldoore, he uses chimes to kick off the track that articulately flows into percussion instruments found in various Egyptian folk music. Another track that showcases that cross-pollination of different influences is "Cocek Amerika"; Balkan packs the track with light trumpet vibrations that transcend into beats brimming with indigenous Middle Eastern culture and rhythm. 
Throughout the entire album, Balkan shares a range of sultry melodies, harmonious instrumentals, and lightened bass that are uncommon to the dance community. His unparalleled production is something to look forward to in the coming years as he continues to serve us with combinations of music and genres that echo cultures from around the world. 
Be sure to listen to and download Osmanity on your favorite platform and don't forget to tell us your thoughts below! Remember to keep an eye out for what this exceptional producer has in store
Stream Balkan Bump Osmanity on Spotify:
---
Balkan Bump – Osmanity – Tracklist:
Open Sesame
Dzambo Funk w/ Poldoore
The Devil Dance w/ Beats Antique
Cocek Amerika
Cicadas in June
Osmanity w/ Gregory Masaki Jenkins
Sloboda Narodu
Varshaver w/ CloZee
Mustafa Jam w/ The Geek x Vrv
Serpent Taksim w/ Ismail Lumanovski
Nomade Slang w/ Ismail Lumanovski
Qanun Taksim w/ Ali Paris
NiNe GriNd
Tryptonic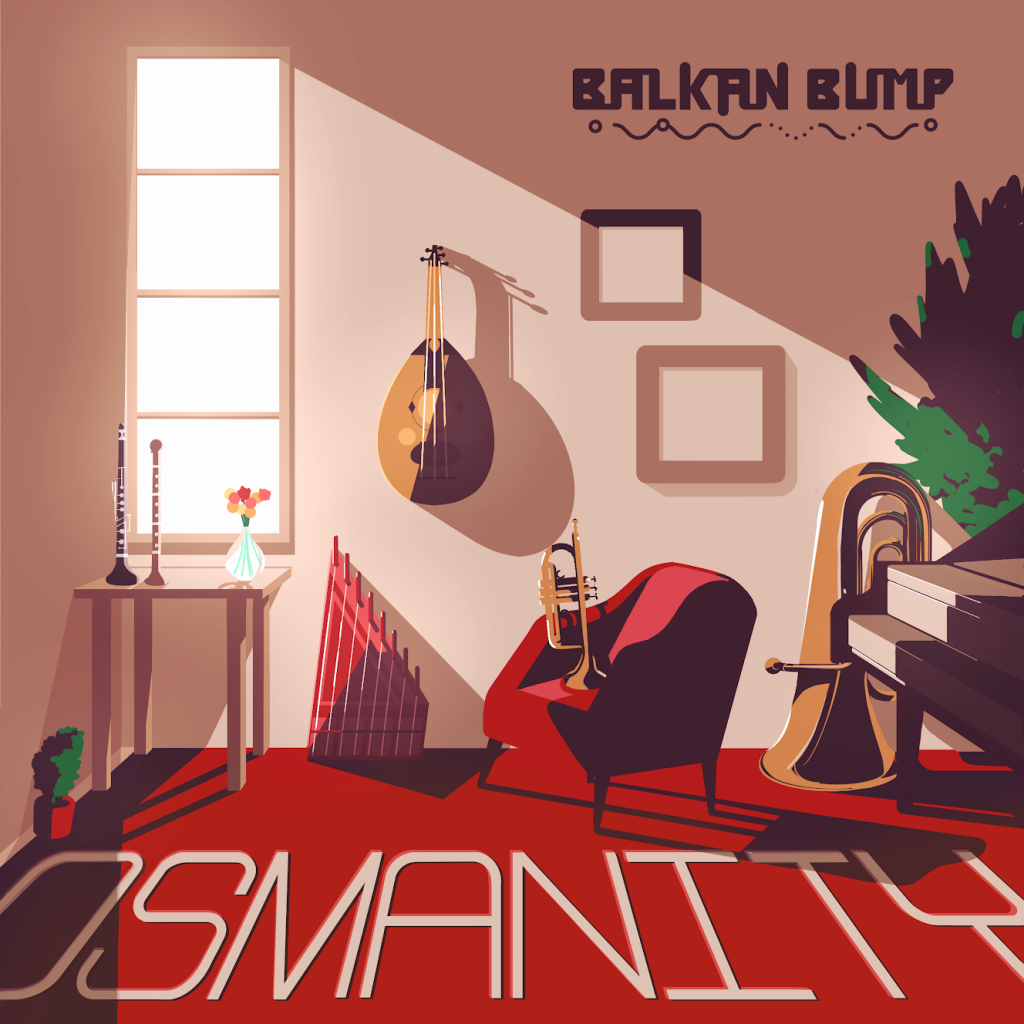 ---
Follow Balkan Bump on Social Media:
Facebook | Twitter | Instagram | SoundCloud | YouTube