UZ reignites our love of trap music with 15 diverse and eclectic tracks sure to please all boosted bass fans on his final album, Trinity.
---
French producer UZ has been a valued pioneer of trap music since the 2012 debut of his 'Trap Shit' series. His discography holds trap treasures, collaborations, and features with a list of iconic artists such as Zeds Dead, T-Pain, and Flosstradamus. When he isn't dominating global music festival stages, he dedicates his time to cultivating his genre-bending label Quality Goods Records and uplifting inspiring new artists such as SAYMYNAME, Oski, and Nitti Gritti, to name only a few.
As UZ has grown over the past eight years, so has his mastery of the intricacies of electronic trap music and the album perfectly encapsulates the trifold nature of his career. Now, to add to this legendary list of music, UZ has graced trap fans with his final album entitled, Trinity – a 15-track album dedicated to completely breaking down genre barriers and re-imagining trap music in the year 2020.
Trinity is a diverse body of works that represents UZ's own phases of metamorphosis, and throughout the work, you can very much grasp a sense of evolution and exploration. With legendary collaborations with household trap names such as HUCCI, Bishu, and UNKWN, this album is truly a transcendent trap anthology.
Go ahead and give Trinity a listen on Spotify below or via your favorite streaming platform today, and make sure to keep reading to get a track by track take as you listen along!
Stream UZ – Trinity on Spotify:
---
Trinity introduces itself with a beast of a tune, aptly named "Monster."
With a quick mechanical whir and light melodic percussion, Trinity comes to life, met by a deep and ominous bassline that suggests there is more to this track than its first impressions. As "Monster" quickly builds, we're met with a flurry of notes that echo in the distance and become more pronounced right as we fall into a steady but powerful drop. The chopped melody and droning bass line parallel each other effortlessly throughout the chorus until we fade back off into the soft melodic percussion. As the track built once more, UZ introduces a driving beat, propelling the song forward until the end.
UZ then introduces the extended version of his highly regarded track "Fire" featuring SoloSam. This upbeat, hip-hop oriented track bumps up the energy a few notches and introduces a signature trap feature. The deep horn-like synth commands the attention of the drop before fading out to give way to SoloSam's lyrics.
Up next is "Contrast," a collaboration with Quality Good Records favorite UNKWN.
"Contrast" begins light and upbeat, introducing melodic percussion that travels through the song and is met with a breakbeat drop. The body of the song is spacious and open, allowing each note and element to play off of each other. About halfway into the track, the duo introduces a commanding bassline and a deliberate and steady percussive melody to take it to the next level
"Rainy Days" featuring DECAP feels like an homage to the 2012 trap era, but with a 2020 trap twist, and the fifth track, "I Can" featuring Twnty8, is a confident and bouncy tune. Another hip-hop/rap oriented track, UZ introduces a deep and bass boosted instrumental while Twnty8 floats over the beat effortlessly with his lyrics. Then, UZ delivers a deep and heavy bass tune with "Bang Bang" featuring signature synth embellishments, there's no doubt that this track is sure to be a trap anthem.
UZ and Snowy team up on the track "Suffering Suckatash," which boasts of grime elements, glitchy bass-line, video game-like flourishes and plays well into the genre-bending nature of the album. Soon after, UZ and Bishu introduce a classic trap tune, "No More," with dueling bass elements that perfectly frames the lyricism.
On "Danger," you can sense the ominous energy of the track from the very beginning. Another otherworldly creation, UZ uses deep and brooding soundscapes to create a dense forest of sound. He breaks through the thickness with a quick and choppy melody that echoes through the track until the end.
UZ puts his influences from the realm of hip-hop on display in the album as well.
UZ and Vinny Virgo team up on "Enormous," bringing signature record scratching and hip-hop elements to the album. "Rockstar" is a collaboration between UZ, Holly, and RIKKDARULAH, is another rap influenced tune with catchy lyrics and an absolute banger of a drop, the eleventh track on the Trinity album does not disappoint. Continuing that vibe, UZ and Brothel present their collab titled "Demons", a multifaceted, all-encompassing track that washes over the listener as it explores vast and spacious elements.
Also featured on Trinity is the highly awaited HUCCI and UZ collaboration titled "Awakening." A beautiful ode to trap, the tune begins with soft piano elements and a signature beat before being greeted by muted bass elements and staccato melodic flourishes. You can clearly hear the two artists' signature sounds on the track as they work off each other's influence.
The penultimate track, "No Trust" featuring Somber, gives off Hudson Mohawke energy with the bass line and alto melody. The light and melodic lyricism dance effortlessly off the beat as UZ explores a lighter world of sound, working in echoing arpeggios in the distance.
Rounding out the album, UZ ends with the title track "Trinity."
"Trinity" is both uplifting and bright while also being hopeful and gratifying. The chorus is chopped and spliced yet connected and cascading as it's met by melodic flourishes that fade away to make room for the angelic vocalization at the bridge of the track. As it builds once more, we're reintroduced to the much more robust main theme of the song once more before fading away once again, signifying the end of this musical journey.
UZ was one of the first trap artists I discovered when I first began exploring electronic music, and this album truly is a message of growth and exploration in itself. I fell in love almost immediately with the vast diversity of this work and was instantly inspired by his sound all over again. For his last album under the UZ alias, he knocked it out of the park. I hope you enjoyed this album as much as I did.
---
UZ – Trinity – Tracklist:
Monster
Fire feat. Solosam (Extended Version)
Contrast feat. UNKWN
Rainy Days feat. DECAP
I Can feat. Twnty8
Bang Bang
Suffering Suckatash feat. Snowy
No More w/ Bishu
Danger
Enormous feat. Vinny Virgo
Rockstar feat. Holly & RIKKDARULAH
Demons feat. brothel.
Awakening w/ HUCCI
No Trust feat. Somber
Trinity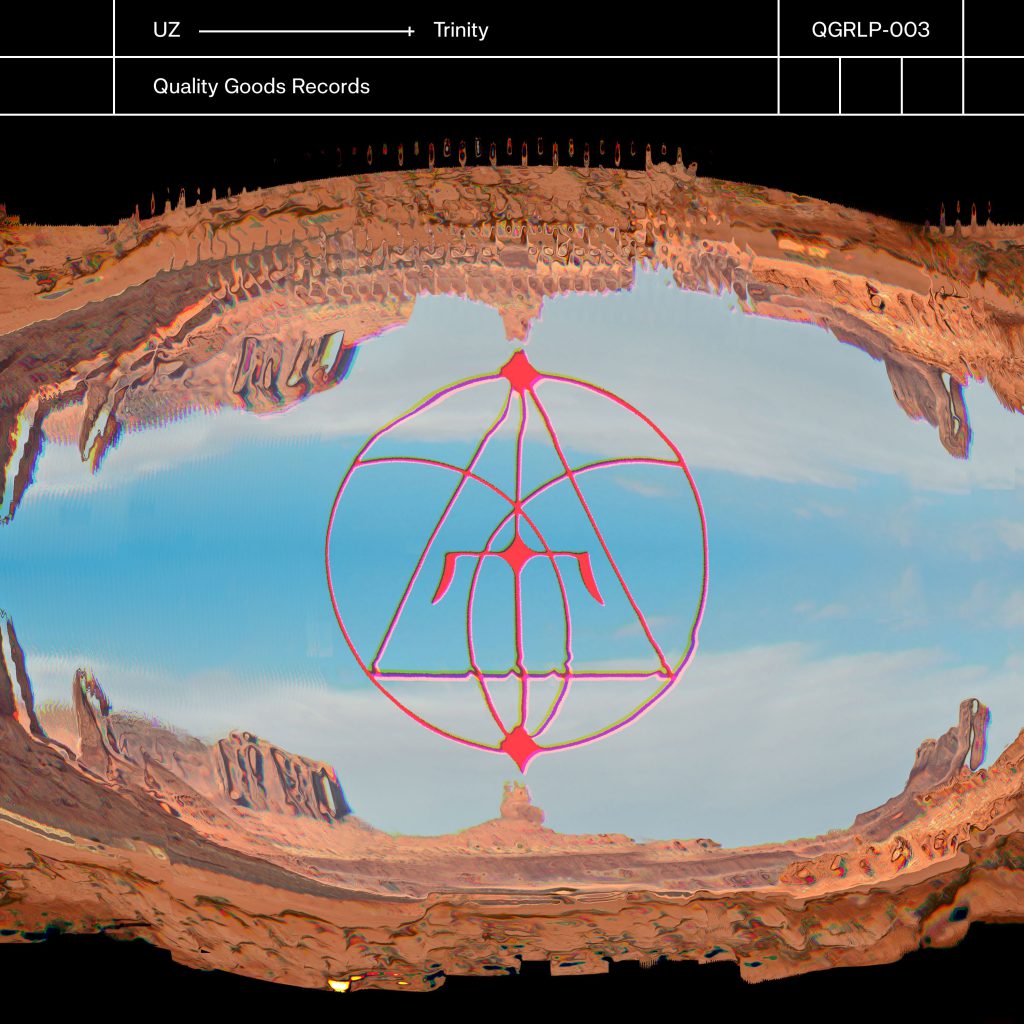 ---
Connect with UZ on Social Media:
Website | Facebook | Twitter | Instagram | SoundCloud