SAYMYNAME delivers new EP dubbed ELEVATED with sounds ranging from smooth hip-hop and hard-hitting bass music.
---
Los Angeles-based artist SAYMYNAME has become known to be the godfather of hard trap with his energetic releases and sets that you simply can't help but move to. Influenced by a number of styles ranging from hardstyle to hip-hop, he's continued to leave a lasting legacy in the scene with some stunners. Now, he has unleashed a new EP called ELEVATED on Ultra Music which displays different types of sounds that have inspired him throughout quarantine.
The two-track EP blends unique sounds by including hip-hop/pop and heavy trap basslines. ELEVATED's lead track, "Alright," features Young Pinch and gives off a sleek vibe with sweet vocals. The track is more so on the experimental side for SAYMYNAME as he bridges the gap between trap, hip-hop, and pop while demonstrating SAYMYNAME's ability to create infectious tunes.
The second track, "Spitfire," is truly a polar opposite of "Alright," as it brings some skull shattering, fiery sounds that will energize listeners immediately. The tune's hard-hitting bass will rattle your inner soul and instantly make you bring out your bass face as you vibe out during its runtime.
Listen to the ELEVATED EP on Spotify below or download or stream the release on your favorite platform. Be sure to let us know what you think of the new ELEVATED EP in the comments below!
Stream SAYMYNAME – ELEVATED EP on Spotify:
---
There's no doubt that SAYMYNAME has used his time during the quarantine to his advantage.
A frequent face on platforms like Twitch, he's continued to dominate the stage and keep his fans moving in the safety of their rave caves. Last weekend, SAYMYNAME closed out a stacked lineup during Insomniac's Beyond Wonderland At The Gorge Virtual-Rave-A-Thon playing an abundance of ruthless bass tunes that kept the audience hyped from start to finish.
This weekend, he'll be returning to Insomniac's Twitch and YouTube channels with his own curated show, ONE BEAT: A Livestream Celebrating Unity & Change. This livestream will feature performances by other artists as well including YehMe2, BLVK JVCK, Lit Lords, Gladez and SweetTooth.
---
SAYMYNAME – ELEVATED EP – Tracklist:
Alright (feat. Young Pinch)
Spitfire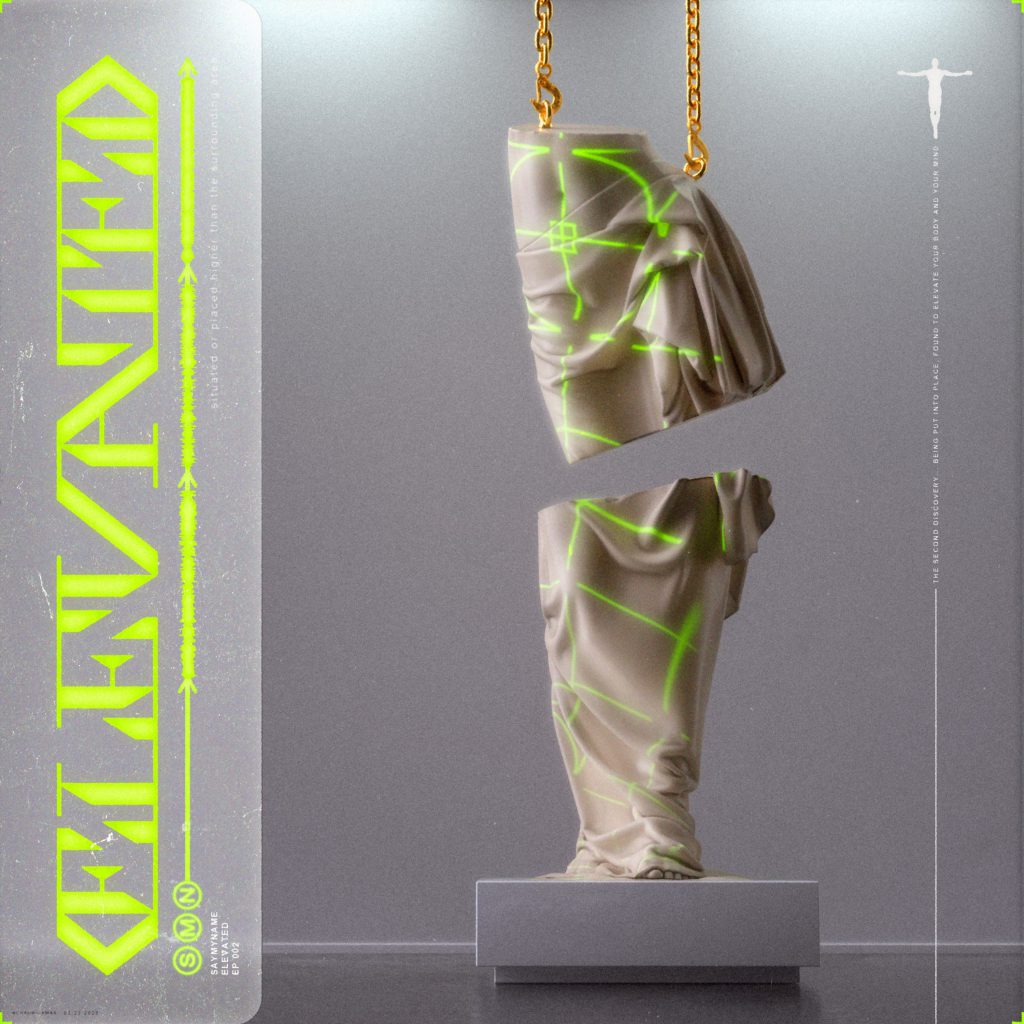 ---
Connect with SAYMYNAME on Social Media:
Website | Facebook | Twitter | Instagram | SoundCloud