Do you ever hear a song and all your worries just disappear? That's exactly what it feels like listening to the latest EP from pluko, BABY BLUE.
---
Up-and-coming producer pluko is truly making a name for himself in the scene with his feel-good, experimental tunes that have begun to gain recognition from tastemakers and fans alike. At only 20 years old, he has already toured with renowned artists like ODESZA, released his debut album on Foreign Family Collective, and graced the stages of festivals such as Electric Forest, Ultra, and Coachella, making it clear he is here to stay.
This year, pluko has kept himself busy even with shows being put on pause. Back in May, he released Color Blind, a stunning 13-track album that showcased his diversity as an artist. Since September, he's showcased a taste of his latest project by releasing a few of his tunes, and even streaming on Beatport Selects. Now, he's delivered six fresh tracks for us all to feast our ears on with the release of his latest EP, BABY BLUE.
The BABY BLUE EP is a mix of different pop and experimental sounds that make you feel as if a wave of good energy just washed over you, taking away all your worries as the wave recedes back to the depths of the ocean. From the first second until the very last beat it's a journey well worth taking, so let your feelings fade, stream Baby Blue on your preferred platform, and read on for a deeper look at the EP!
Stream Pluko – BABY BLUE on Spotify:
---
The first two tracks on the BABY BLUE EP made me feel like a young angsty teenager, missing that special someone and being a mess of emotions.
Get ready to jump headfirst into "blue" and fall into a blend of pop and dance. It starts off with sweet guitar chords and blends together with the perfect lyrics to match the song's title. "I was thinking 'bout how you and me could run away, getting sick and tired of feeling like it's f**ing doomsday." Take a deep breath and let your mind wander while listening to this incredibly well-crafted track.
Next up is "feelings" with Marlhy and wow did it pull me in instantly. The song honestly took me back to being 18, fresh out of high school and trying to figure out what was going on inside my head. I feel like this one is going to be something everyone can relate to when they hear it because its sweet melody is refreshing through and through.
"TIME + ENERGY" is a track filled with drumlines and calming sounds that take listeners on a journey that is sure to make you groove with a big smile on your face. This one made me feel like I was back dancing at Ranch Arena with my beautiful friends, basking in that incredible Electric Forest energy.
Then, pluko teams up with Chopsoe for "redux," a super fun track that leans more towards the experimental side of things, especially when that second drop comes around. But he switches things up and brings us back to the more feels side with a tune that you can whistle while you stroll down the street.
This beautiful EP comes to a close with two spectacular tracks, with the last one having me reach for a box of tissues!
The penultimate track, "the sound" with Moby Rich, is so catchy, and fans will be singing this one in no time! The guitar paired with the heavier bass synths makes this a tune that is absolutely unforgettable. In fact, I was bobbing my head and grooving from side to side when I heard it, it's a bop.
BABY BLUE comes to an end with "sunset – demo." I felt such an immense wave of emotions wash over me the moment the lyrics came in, it filled me with energy and gave me chills at the same time, talk about a perfect way to wrap up an EP. You just need to listen and feel for yourself.
pluko has such a versatile sound and this entire EP really highlights that. He can mix 2000's angsty pop with 2020 dance music beats to create a style that is unique to him, and we cant wait to see where he's headed in the future!
---
pluko –BABY BLUE – Tracklist:
blue
feelings (feat. Marlhy)
TIME + ENERGY
redux (feat. Chopsoe)
the sound (feat. Moby Rich)
sunset – demo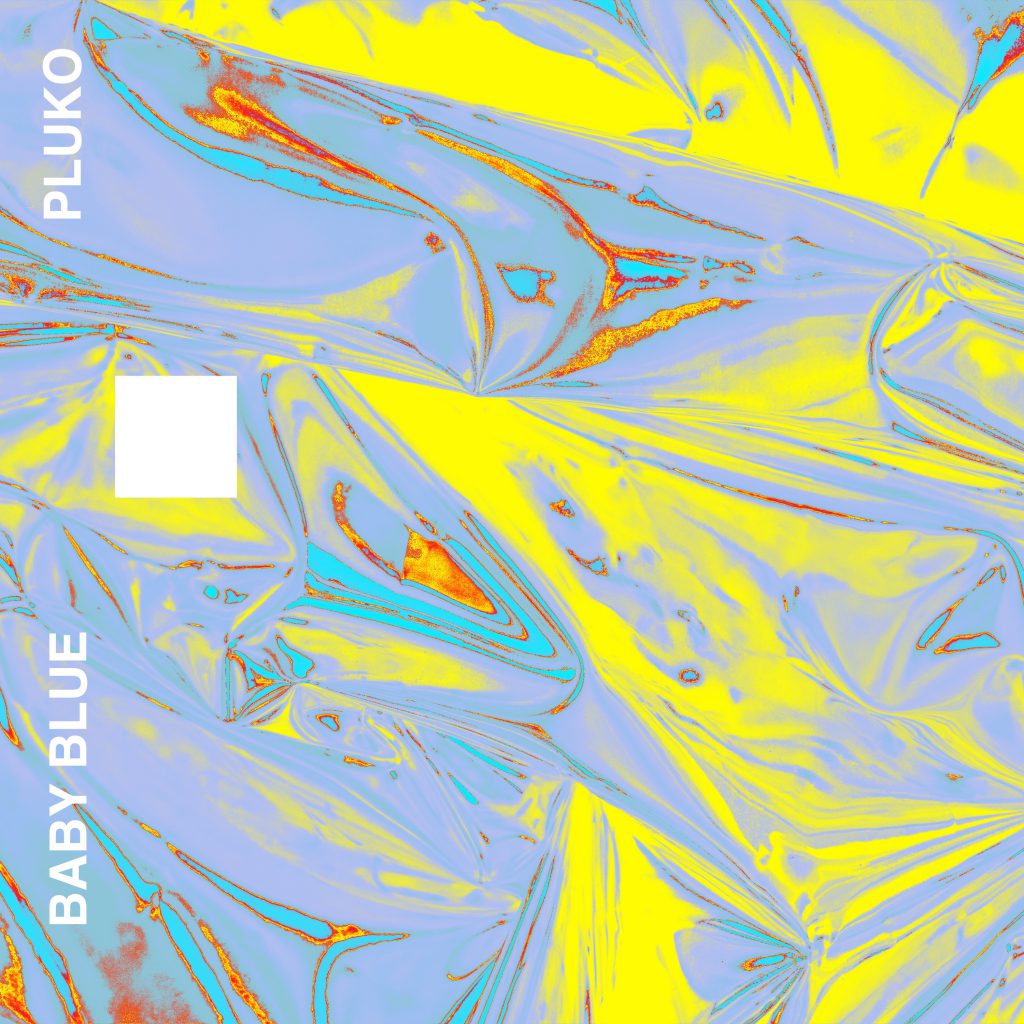 ---
Connect with pluko on Social Media:
Website | Facebook | Twitter | Instagram | SoundCloud | YouTube | Twitch | Spotify