---
Valentino Khan releases the four-track French Fried EP to showcase his unique take on French Electronica and the blog-house scene.
---
Los Angeles-based producer Valentino Khan arrived on the scene in 2014 and ever since then has made a huge name for himself with remarkable tracks across an array of genres. Now, after releasing a number of remixes and singles this year he's delivered his latest EP that gives a nod to his earliest electronic music influences in the French Electronica and blog-house scene, French Fried, that's out now on Mad Decent.
The French Fried EP starts with "Blackmail" that features a bassline that acts as a perfect undertone for its stand out melodic elements and makes for a solid introduction. This tune foreshadows what's to come on the rest of the release. Then, he brings listeners "Deathproof" which is filled with commanding drums and epic otherworldly sounds. The name perfectly fits the hard sounds and depth of the beat.
To close out the four-track offering, Valentino Khan then delivers "Division," which is strapped with refined synths that lead up to a heavy bass drop to make it memorable. He then closes out the release with a new tune dubbed "Everybodysgonnawannadancewithme," a track dominated by its vocals and drop that will surely light up dancefloors wherever it gets played.
Valentino Khan digs deep into each track by channeling his sound by combining intricate melodies with hard beats. He's maintained his prominence on the charts by challenging himself musically and continuing to experiment with his sounds, and we can't wait to hear what he's cooking up next.
Listen to the French Fried EP from Valentino Khan on Spotify below or your preferred platform, and let us know what you think of these fresh tunes!
Stream Valentino Khan – French Fried on Spotify:
---
Valentino Khan – French Fried – Tracklist:
Blackmail
Deathproof
Division
everybodysgonnawannadancewithme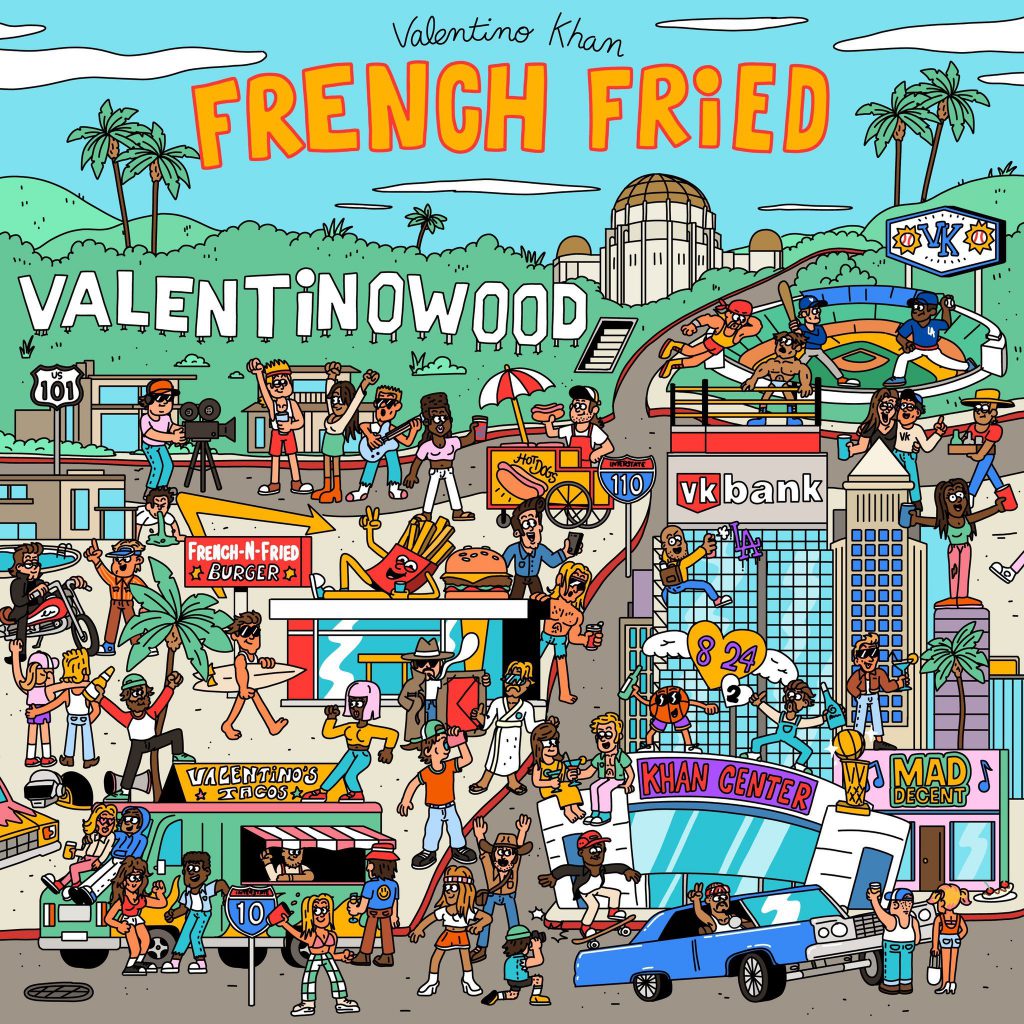 ---
Follow Valentino Khan on Social Media:
Website | Facebook | Twitter | Instagram | SoundCloud | YouTube | Twitch