Rising artist Morgin Madison swung by to chat about his debut single on mau5trap, his beginnings as an artist, and life in Boise.
---
Morgin Madison is an artist who's origin story is truly unique in the sphere of the dance music scene. While he first developed a passion for playing and creating music by listening to artists like Linkin Park when growing up, he didn't fully embrace that side of his life until years later after becoming a lobbyist. Bucking his original career path, the Boise-based artist dove deep into the world of electronic music, and quite frankly, we couldn't be happier about the decision.
Initially honing his production skills as a creative outlet in college, Morgin Madison toyed with a range of genres including everything from trap to tropical house before landing on more melodic styles. Since truly coming into his own within the realm of deeper, progressive beats, he's made some major waves with releases on labels like Colorize, Nora En Pure's Purified, and Le Youth's PRGRSSN.
Now, he's looked to another powerhouse label in the scene, mau5trap, for his latest release "Indigo" that's an absolute stunner of a tune. The first track off his forthcoming EP on mau5trap, it's filled to the brim with serene sounds that will soothe your soul in no time at all, further proving Morgin Madison's brilliance in the studio.
After releasing the tune, we had the opportunity to chat with Morgin Madison about his past influences, the creation of "Indigo," and what the future holds for this rising star in the scene. Get swept away by listening to his exclusive guest mix below and read on for the full conversation!
Stream EDMID Guest Mix 242 || Morgin Madison on SoundCloud:
---
Hi Morgin, thanks so much for taking the time to chat with us today. Let's kick things off by exploring your roots a bit. Who were some of your earliest musical influences and artists you loved to listen to?
Hey, thanks for having me! My roots are pretty interesting… the first album I ever owned was Linkin Park's "Hybrid Theory" actually, which was gifted to me by my cousin. The funny thing is I listened to that and the remix album (called "Reanimation") almost exclusively for probably more than four years before branching out at all. To say "Reanimation" had a massive impact on me would be an understatement.
As I grew older and music became extremely accessible I began listening to a lot of progressive metal music. Random, I know. In high school, I immersed myself in playing the drums and constantly listening to bands like Periphery, Tool, Animals As Leaders, and other sorts of technical bands. I became obsessed with the drums and played for upwards of three to four hours a day until I could play most songs by those bands.
My creative itch was never really scratched though, and that's when I turned to music production after my discovery of deadmau5 in 2010. Dance music had all of the percussive driving energy of my roots, with a whole new world stacked on top of it in the form of synthesizers, sampling, and other tools.
You weren't always set on a career in the music industry as you previously worked as a lobbyist. What sparked the push to pursue such a drastic change in jobs and explore your creative side?
That's a really great question! Honestly, music has always been the ultimate hidden goal for me, but I viewed it as such a pipe dream. And I think everyone does, really. On top of that, I didn't start producing music until age 17, and I wasn't really good enough at it to get signed by anyone until the last few years (around when I was 24-25). It was always my little secret thing that I did. Even in college I would get a cubicle in the library and instead of studying I would be there all night learning production.
It took me a while, and during that time I really tried to compromise and do the sort of "career job" gig. I grew up in a sort of political family near Washington, D.C., and lobbying was a bit of a natural extension of my life experience up to that point. At the end of the day though, I can remember sitting around thinking to myself at age 24 "This can't be it." I felt like I was doing exactly what was expected of me and I wasn't even passionate about it. It felt like it was all going to be the same from then on, just with higher earnings as I got older.
One day, under an old alias of mine, I decided to finally officially release an album in 2017. I got lucky and Apple found my album and wanted to use the artwork for some of their marketing for the Home Pod. That was the breaking point for me – that little bit of professional/musical validation that allowed me to tell myself "You can do this, and you owe it to yourself to dive in and see what happens."  I quit my job, and Morgin Madison was born.
Flashing forward to today, and you've just landed an absolutely stunning tune on mau5trap, "Indigo." Can you share what the production process was like for this release?
Making "Indigo" (and the whole upcoming EP on mau5trap) was the first time I really flipped around my creative process in a super drastic way. I usually like to keep working hours of 9-5 for music production at home in order to stay disciplined, but for "Indigo" I decided to deprive myself of sleep and make the track between 12 AM – 5 AM.
The result is a song that feels more like a flow state instead of a piece of music with super distinct segments. I used this process to make the other three tracks as well, and that's why the new EP is called Some Nights.
When digging into your discography, one of the things that really stood out was the range of styles you've produced from deep house to trappier beats. Do you typically have an idea in mind of the genre you want to create or does that process just naturally happen?
When I first started releasing music I really liked to think of myself as the "everything" guy – I did whatever I wanted and trusted that it would all sound like me. What you're not seeing in my current public catalog of music was my earliest material that was very scatterbrained. The first Morgin Madison EP was three tracks. One was tropical house, one was lofi hip hop, and one was trap. I quickly started having this issue where I couldn't figure out what to do live, because dropping tropical house and lofi hip hop together… let's just say it confuses a crowd a bit.
It was also unsustainable and frankly stressful for me to have to creatively hit the restart button after genre-switching for every single release. A couple years ago I truly rediscovered my love for club/dance music and I haven't looked back. Everything I've done the last couple years, in my mind, is very consistent and a really raw and genuine version of my taste in electronic music. I plan to continue this genre path for a very long time.
You've released some fantastic mixes for SiriusXM Chill while also debuting your Past Visions series earlier this year and spinning one for us today. What's your curation process like when approaching mixes like these? Does it differ much from your live performances?
When it comes to mixes vs my live performances, they're similar in that they're both a DJ set. That being said, my live performances are much more off-the-cuff with quicker transitions and higher energy, whereas the mixes are really organized and smoothed over experience made more for driving or just listening.
Sirius XM Chill is a radio station that loves house music with a chilled atmospheric and melodic touch, so for them, I keep things a little deeper and subdued. I love making mixes like the one I did for you guys, though, because there's not really any rules and I can mix harder-hitting songs directly next to songs that are much softer. I love that contrast and the journey that comes with it.
My live DJ sets are my bread and butter. I love it. I usually have a big bank of songs (and a healthy amount of IDs) that I just 100% love and improvise within. I try to mix everything in key and transition every minute or minute and a half. The result is usually a really organic, jam-based set, and I always get really into it because it's not a prepared thing!
Over the past year alone you've received support for your releases on labels like Purified, PRGRSSN, and the aforementioned mau5trap as well. As a growing artist in the scene, what has this meant to you?
It's been unreal. I'm so thankful. Having a release on mau5trap was part of my big pipe dream 10 years ago, so to have it actually happen in the form of a full EP feels full circle. Having the chance to finally do what I want to do in its purest form feels so great, and I feel like I'm just getting started.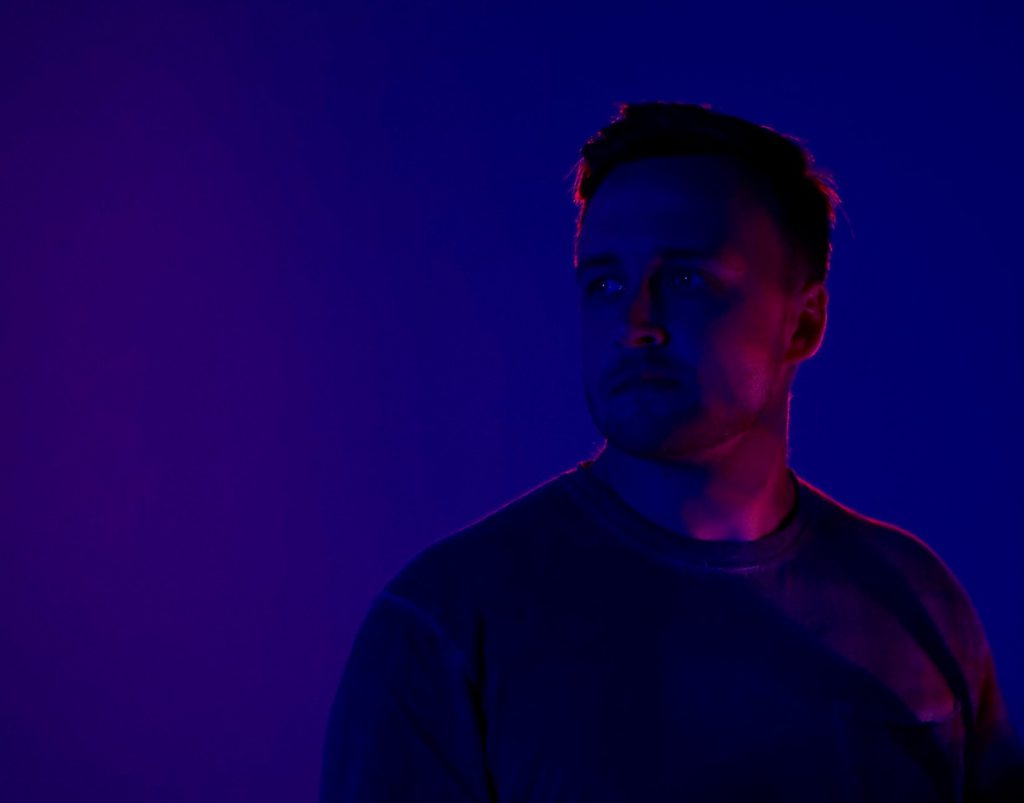 Since the pandemic began, many artists have experienced swings in creativity and motivation. How have the past seven months been for you? Have you been able to keep the creative juices flowing the entire time?
It's all been a blur, but yes, pretty much. I have been very productive this whole time in terms of musical output. It's odd… I'm making music for clubs or festivals when there are none, and we don't know if or when things will ever go back to normal. The pandemic has been tragic for so many people, and that sucks. For me personally, it's been a bit of a sobering lesson in how to remain in the present and keep forging on when things look pretty bad. I think some of my best musical ideas have come during this strange time.
Boise isn't a city that many would immediately think of when it comes to dance music. For those who have never visited, what's the scene like there?
In terms of dance music specifically, it's relatively barren. For electronic music as a whole, there are pockets of mini-scenes – kind of like the pure beginnings of something I know will grow and blossom. Boise itself is growing so, so, so fast. It's a prime touring stop for a lot of electronic acts. I have personally seen Lane 8, Seven Lions, Louis the Child, Cashmere Cat, Gryffon, Madeon, and a number of other acts sell-out shows here and the enthusiasm level is huge.

I'm friends with a good amount of people involved in the local scene and it's a lot of fun. Small, but a lot of fun. I look forward to watching the scene grow in the next 10 years. The best part about Boise is the high quality of life and the growing downtown areas in the valley. Tons of breweries, little coffee shops, and all that. And it's right at the base of some beautiful mountains. Living here feels like being tucked away in some scenic place you decided to vacation to and never came home.
Finally, with a large portion of 2020 in the rearview mirror, what are some of the goals that you hope to achieve in the final months of the year and in the near future?
Well, the Some Nights EP on mau5trap is the capstone of the year. I think I have one more single this year slotted for December with Colorize, but that's it. The goal for this year was to really solidify myself as a solid melodic dance act with a versatile and unique sound, and I'd consider that accomplished. I love all the music I released this year, but it all feels like a bit of setup for 2021 and 2022. I can't wait to show everyone what I've been cooking up!
---
Follow Morgin Madison on Social Media:
Website | Facebook | Twitter | Instagram | SoundCloud | YouTube | Bandcamp