Junkie Kid and GRAVEDGR join forces to become the lethal duo known as GRAVEKID with a self-titled single out now on Harsh Records.
---
When the master of raw trap meets the leader of Puro Pinche Hardstyle, absolute destruction is the result. And that's exactly what's happened when Junkie Kid and GRAVEDGR hit the studio for their brand new collaboration, "GRAVEKID." The two artists first appeared together on "Maria" earlier this year when GRAVEDGR dropped the track on his debut album, 6 FEET UNDER. It caught the attention of many fans for being so unique and unlike anything else in American hard dance, effectively mixing hardcore and drum and bass to create cross breed.
Then, about a month after the release of the track, the world was given its first taste of GRAVEKID as the duo played a massive two and a half-hour set that garnered thousands of viewers. "We had such a positive response from our fans that we just knew we had to make this an actual project," they said when asked about them coming together to become GRAVEKID. Now, we have the first taste of the sounds they'll bring to speakers around the world with their first official release on Harsh Records.
"GRAVEKID" pushes the boundaries of hard dance by combining GRAVEDGR's signature dark and eerie ambiance with the ground-shaking kick drums of Junkie Kid, creating a lethal listening experience like no other. The track seamlessly blends hardcore and drum and bass, and even sprinkles in a little bit of raw trap to solidify their skills as dynamic producers and prove they're pioneers in the scene.
Without further ado, we are proud to introduce you to GRAVEKID! Get an exclusive listen on SoundCloud below, stay tuned for more releases from this duo, and let us know your thoughts in the comments!
Stream Junkie Kid with GRAVEDGR – GRAVEKID on SoundCloud:
---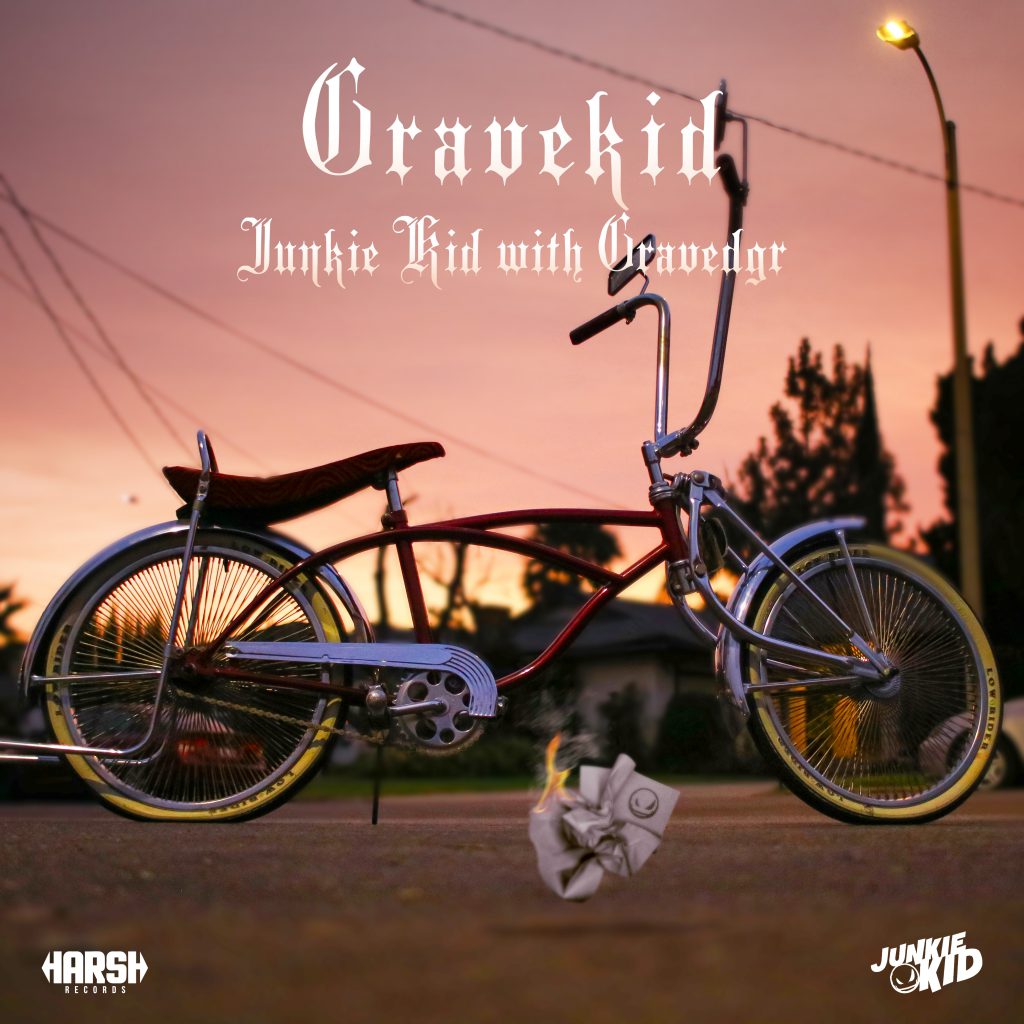 ---
Follow Junkie Kid on Social Media:
Facebook | Twitter | Instagram | SoundCloud
Follow GRAVEDGR on Social Media:
Website | Facebook | Twitter | Instagram | SoundCloud | Twitch