If you enjoy being whisked away to ancient, magical places then the latest EP from BRWN BEAR, The Wanderer, is exactly what you need.
---
BRWN BEAR is a name that many in the bass scene have begun to take notice of and for those who haven't yet, it is time to change that. Earlier this summer, he sat down for an interview with us to discuss his experiences during the pandemic, projects he was working on, and spun an awesome mix as well. One of those projects was a new concept EP, and now it's time to hear the beautiful tales that he has brought to life in The Wanderer EP.
Out now on Sub.Terranean, The Wanderer EP lets listeners peer into the creative mind of BRWN BEAR. For anyone who dreams about fantasy worlds that feature mythical places and mystical creatures, this release is perfect for you. Music can take you away from the reality of life and bring your mind to new places, and BRWN BEAR truly captured those emotions throughout the EP's four tracks.
If you want to feel like you are dancing around with Hobbits, stream The Wanderer on your preferred platform and read on for my take on the four tracks from BRWN BEAR!
Stream BRNW BEAR – The Wanderer on Spotify
---
Close your eyes and let BRNW BEAR take you away to magical lands with these four beautifully crafted tunes.
BRWN BEAR really did an impeccable job of creating a world to explore, and listening to The Wanderer EP took me away to all sorts of new places. Within seconds of the first track, "SPOOKY," the hair on my arms stood up, and I immediately imagined myself riding on the backs of horses with elves, going to fight an army of Orcs. Then, he put me under his spell with "WITCHCRAFT," a track full of hypnotic bass and ominous synths, yet one that still found a way to make my soul feel at ease.
"KHAVO" was up next and was full of distorted and crunchy bass. Throughout the background you hear medieval-inspired vocals, transporting listeners to a land of magical happenings and sounds. To wrap up this adventure of an EP was "Wyra," my favorite track on The Wanderer, which has major CharlesTheFirst and Supertask vibes to it. While it had tranquil sounds, it would sneak in some subtle filthy wubs to make the song truly pop.
When listening to this EP, make sure you close your eyes and let your mind wander. BRWN BEAR will take you away to a far off place, and we can't wait to see where the rest of the journey will take us during the next parts of the series!
---
BRWN BEAR – The Wanderer EP – Tracklist:
SPOOKY
WITCHCRAFT
KHAVO
WYRA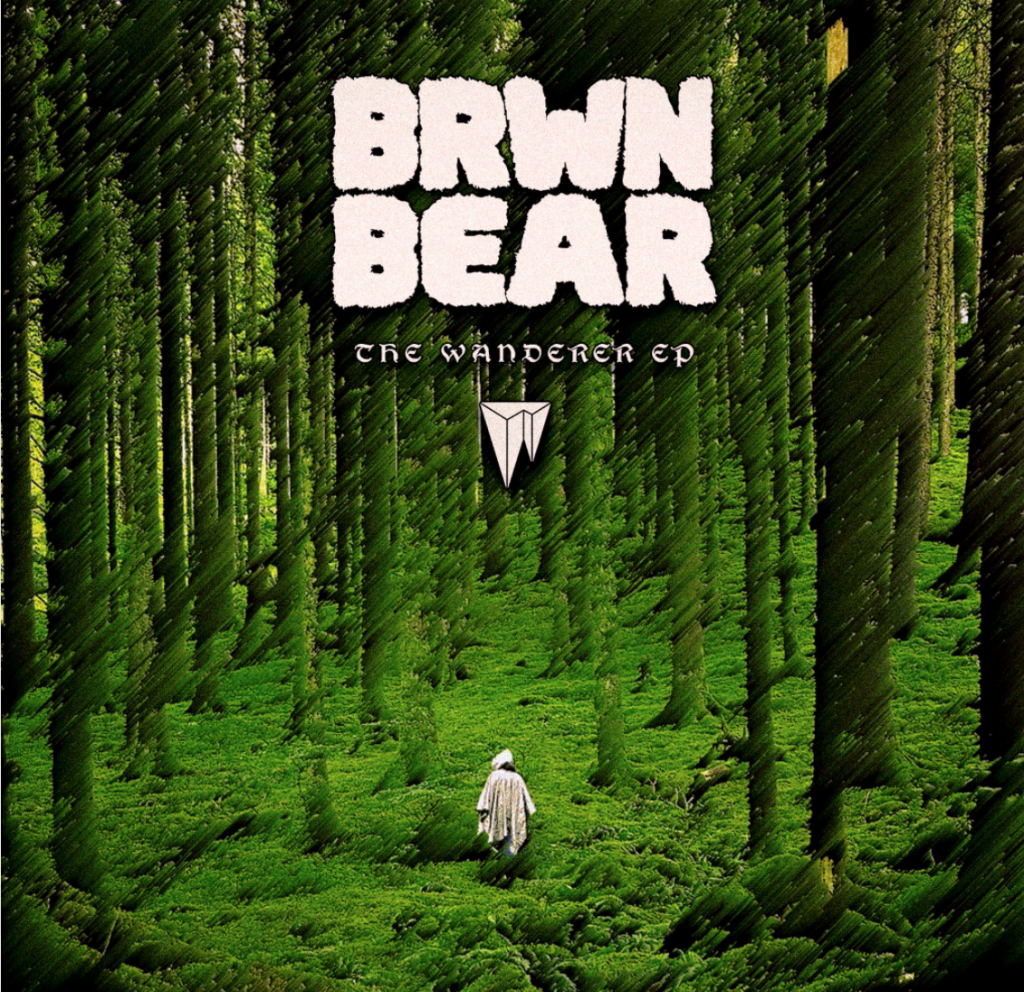 ---
Follow BRWN BEAR on Social Media:
Website | Facebook | Twitter | Instagram | SoundCloud | YouTube | Twitch