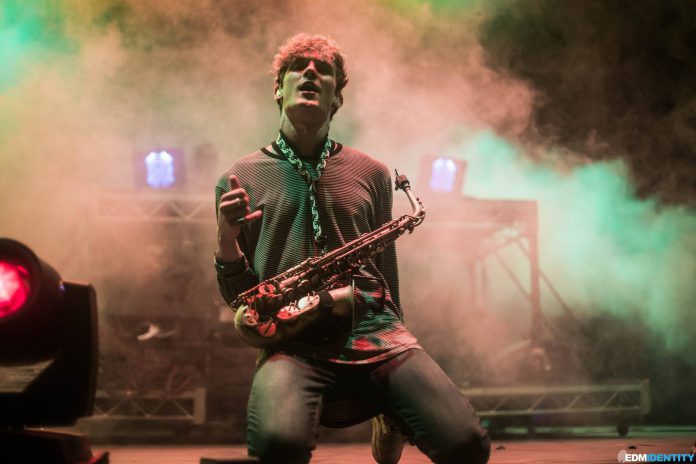 GRiZ is back and weirder than ever with three new tracks on the latest edition of his Bangers.zip EP series that's landed on Deadbeats!
---
GRiZ turned the dance music scene upside down with Bangers.zip, a collection of EPs featuring mesmerizing bass tunes that put the producer's expansive range in production on full blast. Making his claim to fame primarily with funky, jazz-influenced summer anthems, GRiZ showcases a new, more bass-heavy side of his artistry with this series. Now, Bangers[6].zip, the newest addition to the series, has landed on Deadbeats for fans to listen to.
Each installment of the Bangers.zip series brings something new to the table in terms of sound and stylistic choices and the sixth edition sees GRiZ bringing his creative genius to the next level. Throughout the three tracks, he delivers an array of wubs and wobbles, eclectic instrumentals, and distorted basslines, the result of which is a collection of certified – you guessed it – bangers.
GRiZ explores an array of different moods on Bangers[6].zip, from hard-hitting dubstep smash "No Doubt" to warped, glitchy bass on "Brain Fuzz."
From start to finish, Bangers[6].zip keeps the vibes coming with fresh new sounds and feels from GRiZ himself as well as fellow bass moguls Jauz and Blunts & Blondes. "No Doubt" merges buoyant melodies and quirky samples with the signature wonky sound delivered by Jauz, making for a track that's equally fun and gritty. "Juicy" seamlessly merges the unique sounds of GRiZ and Blunts & Blondes to create the perfect complement of electrifying production and bass tones packed to the brim with vitality.
GRiZ goes solo on "Brain Fuzz" which is undoubtedly the EP's most eccentric track, ridden with distortion and brass horns – an unlikely combination, but one that somehow makes so much sense. This track sees him crank it up a notch, leaving listeners wondering what's in store for the seventh chapter of the series. He's made it clear on Bangers[6].zip that he's here to stay in the bass scene – and he's locked and loaded with face-melters to prove it.
Check out Bangers[6].zip on Spotify below or stream it on your favorite platform, and let us know in the comments which track is your favorite!
Stream GRiZ – Bangers[6].zip on Spotify:
---
GRiZ – Bangers[6].zip – Tracklist:
No Doubt feat. Jauz
Juicy feat. Blunts & Blondes
Brain Fuzz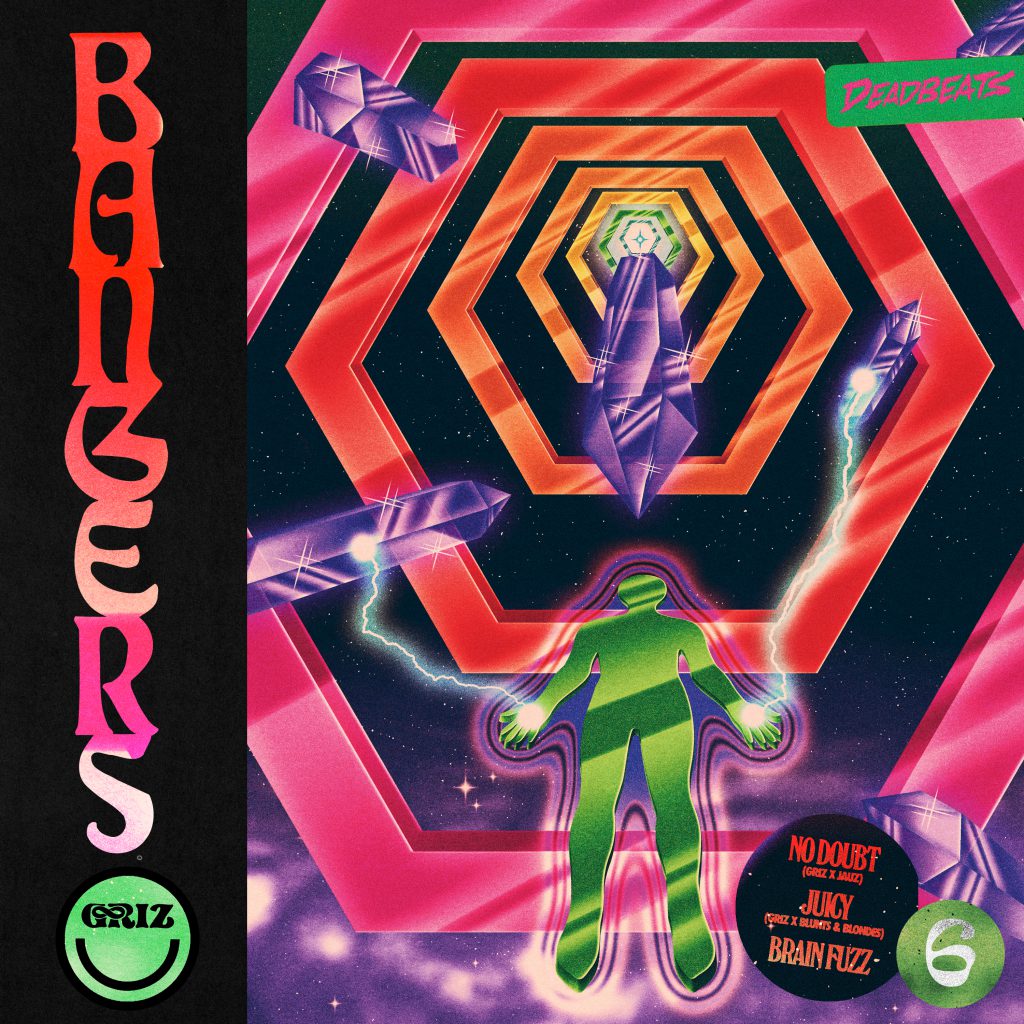 ---
Connect with GRiZ on Social Media:
Website | Facebook | Instagram | Twitter | SoundCloud | Spotify | YouTube