After a wildly successful debut album in 2019, Dezza has managed to thread the needle of studio time and livestreaming in 2020.
---
Derek Silvester is the Canadian Producer/DJ better known as Dezza who blew his fans away after dropping his stunning album Cosmos last year. Now, he's aiming even higher for the follow-up release thats inspired by his hometown of Halifax and is sure to put a smile on the face of any progressive or trance lover.
His recent single "Getaway" ia a beautiful, flowing track with luscious vocals from LA-based singer/songwriter EMME. For me, it's a perfect tune in these times of isolation – even if I can't get away physically, this song helps me do so emotionally.
Last year, I had the pleasure of meeting Derek at a local, open-air event in NYC; he was so friendly and clearly enjoyed sharing his craft with his fans. In our interview, he commented on how incredible the online community has been during these times of livestreaming. This is a sentiment that we've heard from so many performers lately – they love interacting with their fans!
Continue below for the full interview where you'll learn more about Dezza's inspirations and aspirations, along with his favorite local delicacy to share with those not yet in the know!
Give a listen to Dezza – Getaway on Spotify:
---
Hey Dezza, thanks for taking the time to talk with us! First and foremost, how are you and your family holding up through the pandemic?
Thanks for having me. The family is doing well, thanks. My brother and his wife just had their second child over in the UK, looking forward to traveling again so I can go meet him! 
It's been interesting to watch how some artists have used the pandemic to bury themselves in the studio, and others have taken to livestreaming. Of course, some are balancing them both as well. Where do you fall on this spectrum?
I have been doing a bit of both. Finishing up the second album and lots of streaming. The livestream thing blows my mind, I am kind of addicted to it. The online community is incredible. Also, in between the studio and streaming, I put together my mix for the Colorscapes Volume Two compilation which was a lot of fun.
With your recent release of the single "Getaway" it's obvious that you've spent at least some time in the studio. Coming off a breakout year in 2019 and into the strange world that is 2020, what are your production goals, and have they changed from the start of the year?
The goal has always been to release a second album to follow up Cosmos.
That single is also part of your forthcoming second album. How's the work on that album going for you? What learnings did you take into the studio from your 2019 debut album?
It's been slow and steady getting everything done for album #2. It's never good to rush these things. Honestly, I had no idea that Cosmos would get the response that it did, because the music was a bit different. So, if I learned anything, it is to keep on doing different things.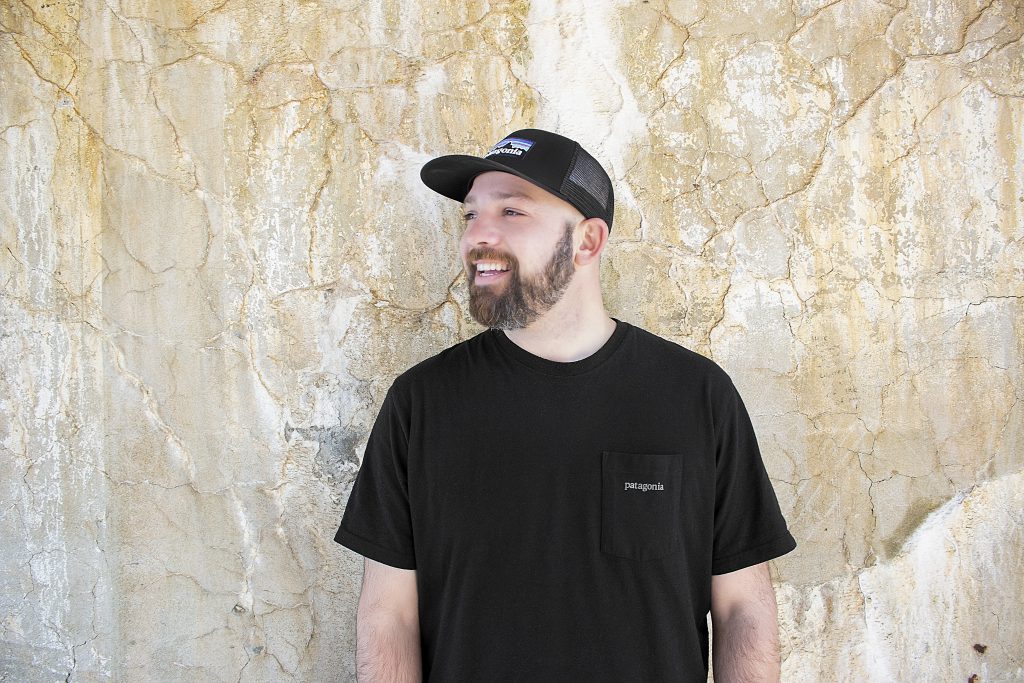 I last saw you perform live in October (2019) at Sound Room Live on Governors Island in NYC. It was such a beautiful and relaxed afternoon, outdoors, with families wandering up and randomly dancing with the diehards. How do you view an event like that against the very different vibe of a club show?
That was such a great show! So grateful that Anden invited me down to play that unique event. Open-air stuff is so much fun, also much more social I find. It was amazing to meet and chat with everyone that came to the show; sometimes in the club setting it's hard to do that.
Looking ahead to a time when clubs, festivals, and travel are all relatively safe again, how do you plan to focus your time? Do you see live shows ever being the same? Or any changes you think will come from this great pause?
It is so hard to speculate what the future holds for us. I have been doing lots of extended sets on my Twitch channel; I rarely do less than four hours and on average about seven hours. I really hope that when things get back to normal that I can go and do open to close sets instead of the one-hour slots at festivals and stuff.
You are based in the uniquely scenic and quiet Nova Scotia province of Canada. How does your somewhat remote location and environment play into your style?
I have always been inspired by my surroundings here in Nova Scotia. I love going out taking videos of the landscape, and then I'll put those videos on loop on another screen and work on music.  
Let's wrap up with a little levity… Many Americans consider Canadians to be "our polite neighbors to the north" but don't really see Canada as a separate culture. (NOTE: It most definitely is!) What's one truly unique thing about Canada that you love and want others to know about?
The Halifax Donair, eh!
---
Follow Dezza on Social Media:
Facebook | Twitter | Instagram | SoundCloud | Twitch