After a decade-long hiatus, Groove Armada return in style with their latest album and bring listeners to the Edge Of The Horizon.
---
While this year might not have turned out to be what anyone was expecting it to be, one of the best surprises that have surfaced is the return of Groove Armada. One of the most influential acts in the dance music scene, the music that has come from the minds of Tom Findlay and Andy Cato continues to inspire artists around the world to this day. Now, they're looking to further build on their impressive legacy with the recently released album Edge of the Horizon.
Arriving after a decade-long hiatus, Edge of the Horizon showcases the unforgettable, dynamic style of Groove Armada across its 11 tracks. Each tune is filled with funky, disco-infused beats as the worlds of electronic music and live bands clash to create uplifting sounds to dance the day away while listening to. And to help bolster the album Groove Armada has looked to a bevy of talented vocalists including the likes of Paris Brightledge and Nick Littlemore to make nearly every track pack a greater punch.
Tracks such as "Don't Give Up," "Lover 4 Now," and "Dance Our Hurt Away" bring along some feet tapping qualities and evoke memories of nights spent in a darkened club. But Groove Armada isn't afraid to turn things down a notch either with chilled out tracks like "What Cha Gonna Do With Your Love" and "Holding Strong." Each song is carefully crafted, brimming with emotion and throwback tones that will take you back to a smoky dancefloor in the '80s to mark the return of Groove Armada in the best way possible.
Listen to Edge Of The Horizon on Spotify or your preferred platform, and let us know what you think about the latest release from Groove Armada in the comments!
Stream Groove Armada – Edge Of The Horizon on Spotify:
---
Groove Armada – Edge Of The Horizon – Tracklist:
Get Out On The Dancefloor (feat. Nick Littlemore)
Holding Strong (feat. James Alexander Bright)
Tripwire (feat. Nick Littlemore)
Don't Give Up
We're Free (feat. Roseau)
Edge Of The Horizon (feat. She Keeps Bees)
Lover 4 Now (feat. Todd Edwards)
I Can Only Miss You (feat. Paris Brightledge)
What Cha Gonna Do With Your Love
Talk Talk (feat. James Alexander Bright)
Dance Our Hurt Away (feat. Paris Brightledge)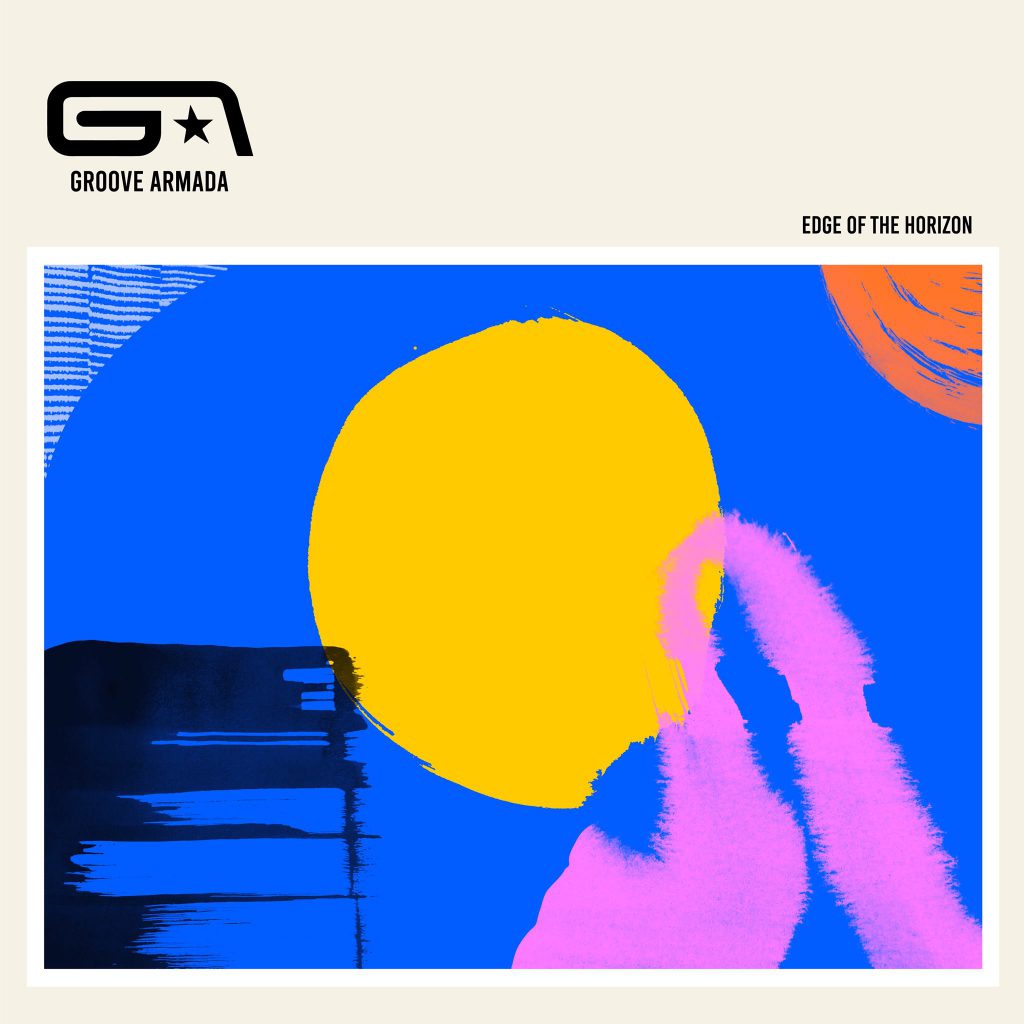 ---
Follow Groove Armada on Social Media:
Website | Facebook | Twitter | Instagram | SoundCloud | YouTube