Legendary dance music icons Groove Armada announced details for their upcoming album Edge Of The Horizon and the first single "Lover 4 Now"!
---
For over two decades now, Groove Armada has proven themselves to be one of the most influential acts in the dance music scene with their tunes that continue to receive praise to this day. Known for being a melting pot of styles and sounds which has included everything from electro to guitar-laden elements, the GRAMMY-nominated artists have now announced more details surrounding their forthcoming album Edge Of The Horizon.
Due out on October 2 via BMG, Edge Of The Horizon sees Groove Armada open the next chapter of their iconic career with eleven fresh tracks for their fans around the world to feast on. Featuring a range of vocal talent throughout, the lead single off the album, "Lover 4 Now," gives us a taste of what's to come as they teamed up with UK Garage godfather Todd Edwards. This italo-disco influenced tune is one that's perfect for those long summer days spent basking in the sun and will get anyone who tunes in grooving away in no time at all.
Speaking about the production process, Andy Cato stated: "During those studio days, the rest of the world shuts down. There's an intensity, anyone looking in might say madness, that kicks in when we're totally lost amongst the instruments, synths, and records day and night. But that shared, unspoken feeling that comes when we both know we've got it right cuts through as clear as ever."
With the single also comes the tracklist for the album which gives extra insight into what's in store. Nick Littlemore of Empire of the Sun and PNAU fame has two appearances with "Get Out On The Dancefloor" and "Tripwire," while Chicago house music icon Paris Brightledge will also be featured on two tunes as well.
Take a listen to "Lover 4 Now" below or on your favorite platform, pre-order or pre-save Edge Of The Horizon ahead of its release in October, and let us know what your thoughts are in the comments!
Stream Groove Armada – Lover 4 Now on Spotify:
---
Groove Armada – Edge Of The Horizon – Tracklist:
Get Out On The Dancefloor (feat. Nick Littlemore)
Holding Strong
Tripwire (feat. Nick Littlemore)
Don't Give Up
We're Free
Edge Of The Horizon
Lover 4 Now (feat. Todd Edwards)
I Can Only Miss You
What Cha Gonna Do With Your Love
Talk Talk
Dance Our Hurt Away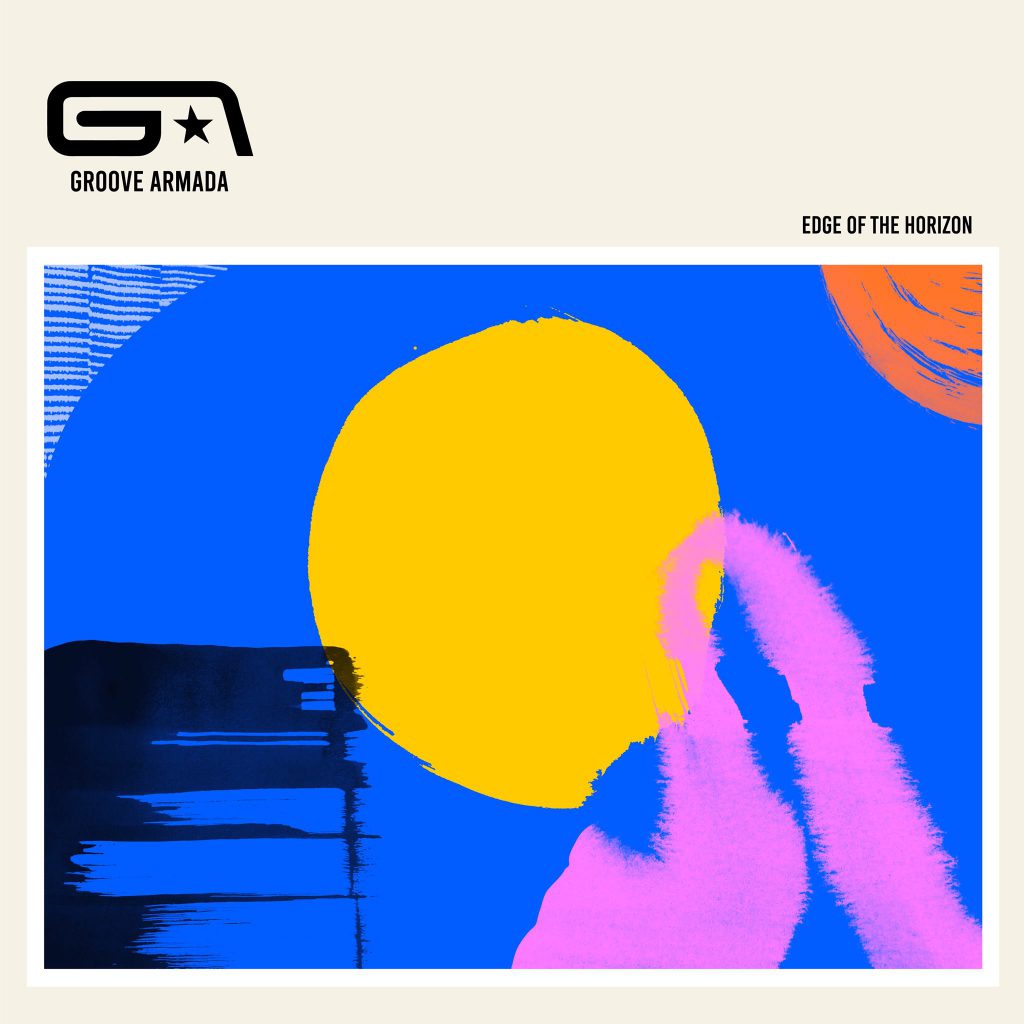 ---
Follow Groove Armada on Social Media:
Website | Facebook | Twitter | Instagram | SoundCloud | YouTube