UK duo CamelPhat has pinned down an official release date for their highly anticipated debut album Dark Matter and released "Witching Hour."
---
Since landing their massive tune "Cola" back in 2017, CamelPhat has catapulted themselves to the upper echelon of the ranks of house music royalty. During this time the red-hot UK duo has become synonymous with house music's most iconic venues and festivals, carving out their space and dominating the scene. Now, after weeks of setbacks, their fans around the world can finally rejoice as an official release date for their debut album Dark Matter has been unveiled.
Due out on RCA UK on October 30, Dark Matter will feature 21 tracks including previously released hits "Panic Room," "Rabbit Hole," and "Be Someone" featuring Jake Bugg. Yet, the fan favorites don't stop there as the album will also offer up a brand new edit of the cult-classic "Cola" as well as a flurry of top-notch collaborations with artists. The tracklist reveals tunes with names like Elderbrook, Eli & Fur, ARTBAT, and Skream, along with Oasis' own Noel Gallagher for a collaboration dubbed "Not Over Yet." 
October 30 can't seem to come soon enough as Dark Matter is poised to be one of the most massive releases this year. In fact, the multi-platinum duo has blessed us with a sample of the magic that is yet to come with their latest single, "Witching Hour." Teaming up with Will Easton, this high energy, dance floor weapon is perfect for spooky season and proves CamelPhat is in their prime.
A glittering, arpeggiated synth build draws us in for a journey into the dark side of house music before a bliss-inducing drop hits deep in our core as we become immersed in dance floor euphoria. CamelPhat seems to have perfected the formula for festival-ready bangers, and "Witching Hour" is no different. We can't wait to catch this track in a live setting, and if this is any indication of the rest of the album, it will be absolutely legendary. 
Dark Matter is now available for pre-order. Don't miss your chance to be the first to hear this massive album, and don't forget to stream "Witching Hour" and let us know what you think in the comments below. 
Stream Camelphat – "Witching Hour" on Spotify
---
CamelPhat – Dark Matter Tracklist:
CamelPhat ft Leo Stanndard – Blackbirds
CamelPhat ft Jake Bugg – Be Someone
CamelPhat x ARTBAT ft Rhodes – For A Feeling (Dark Matter Edit)
CamelPhat – Inbetween The Lines
CamelPhat ft Yannis (Foals) – Hypercolour
CamelPhat ft Ali Love – Spektrum
CamelPhat ft Elderbook – Dance With My Ghost
CamelPhat – Easier
CamelPhat x Au/Ra – Panic Room
CamelPhat x Skream ft Max Milner – Keep Movin'
CamelPhat ft Lowes – Wildfire
CamelPhat x Elderbrook – Cola (Dark Matter Edit)
CamelPhat x Christoph – Phantoms
CamelPhat ft Jem Cooke – Rabbit Hole 
CamelPhat ft Noel Gallagher – Not Over Yet
CamelPhat x Eli & Fur – Waiting
CamelPhat ft Jem Cooke – Carry Me Away
CamelPhat x Del30 ft Maverick Sabre – Reaction
CamelPhat x Will Easton – Witching Hour
CamelPhat – Expect Nothing
CamelPhat x Cristoph ft Jem Cooke – Breathe (Dark Matter Edit)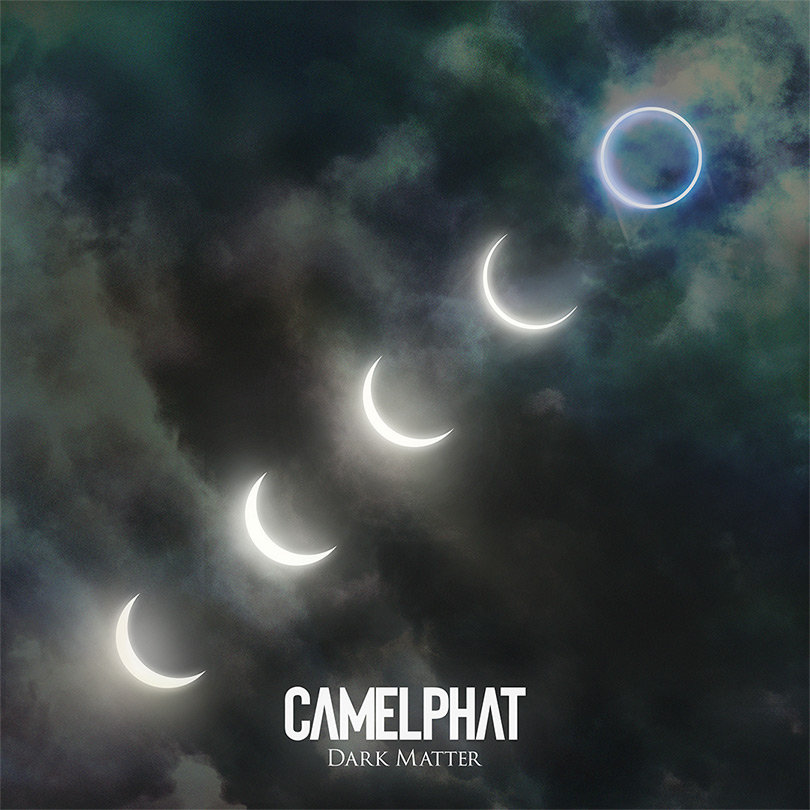 ---
Follow CamelPhat on Social Media:
Facebook | Twitter | Instagram | SoundCloud | YouTube