VNSSA returns to renowned house label Box Of Cats to bring a fresh take on the dance floor experience with her brand new, two-track EP, Dazed!
---
From drumming in local and indie rock bands to electrifying the dancefloor with her body rocking house beats, VNSSA has fast become one of the most exciting human beings to ever grace the scene. Her productions are fierce and unconventional while her live sets blend both classic vibes with new-age tech house quirk. Of course, it's always a nail biter when we get the news that new music from VNSSA is on its way and today our craving has been quenched with the unveiling of Dazed!
With two brand new tracks to focus our ears on, VNSSA is determined to lift our spirits high while we dream about meeting at a club or festival once again. In fact, the inspiration for this EP is all about the moods we feel as we are surrounded by the chaos of the rave. Bewildered, excited, stimulated, and maybe even a little bit dazed. Feelings that knock us for a loop as we get wild and wacky under the lasers and lights. VNSSA has captured those completely and translated them for our listening pleasure!
Purchase or stream your copy of the Dazed EP on your favorite music platform and continue on for a breakdown of these two fresh tunes from VNSSA!
Stream VNSSA – Dazed on Spotify:
---
The title track is overflowing with intoxicating vibes that are hypnotic and keep me coming back for more.
The character traits of "Dazed" can be best defined as floaty and dark with track details that flicker and spiral, making me feel both incredibly light-hearted yet focused and curious. There is a bassline simmer that adds to the mystery of the track. It softly swells, remaining pulled back from the dominant kick, and compliments the top end evolution of the track. The lyrics "Dazed, confused, and everything in between" are delivered in a matter of fact type of way, reminding me of blurry nights with the festival family.
"Dazed" brings visions of flashing lights that trick the eyes and cast shadows that shift throughout the crowd. It brings forth memories of random interactions as I slink my way around intermingling bodies and reminds me of those hypnotizing moments where I find myself drawn to flow craft artists in the quest to expand my visual stimulation. "Dazed" epitomizes the late-night experience with VNSSA's attention-grabbing style oozing from start to finish.
Next up is "Feed The Flame" which settles in as a tantalizing dark horse of a tune. 
Within the first few seconds of "Feed The Flame" I'm met almost instantly with sexy soft lyrics. Words that reflect the title but have been chopped up for extra flair. This is a great way to start as it heats me up and prepares me for a drastic shift in character because, without warning, the tunes slams listeners in the face with futuristic sound blips that will make eyebrows raise with pure excitement.
Just like with "Dazed" there is a soft simmer that runs throughout this otherwordly tech house expression, complimenting the flirtatious character and creepy vibes. But there is also a layered heaviness that remains beautifully consistent, pulling me deep into the underworld. I feel absolutely out of my mind. I don't know whether to be terrified or turned on and for that I tip my hat to the amazing VNSSA. She truly knows how to engage her listeners and keep us coming back for more!
---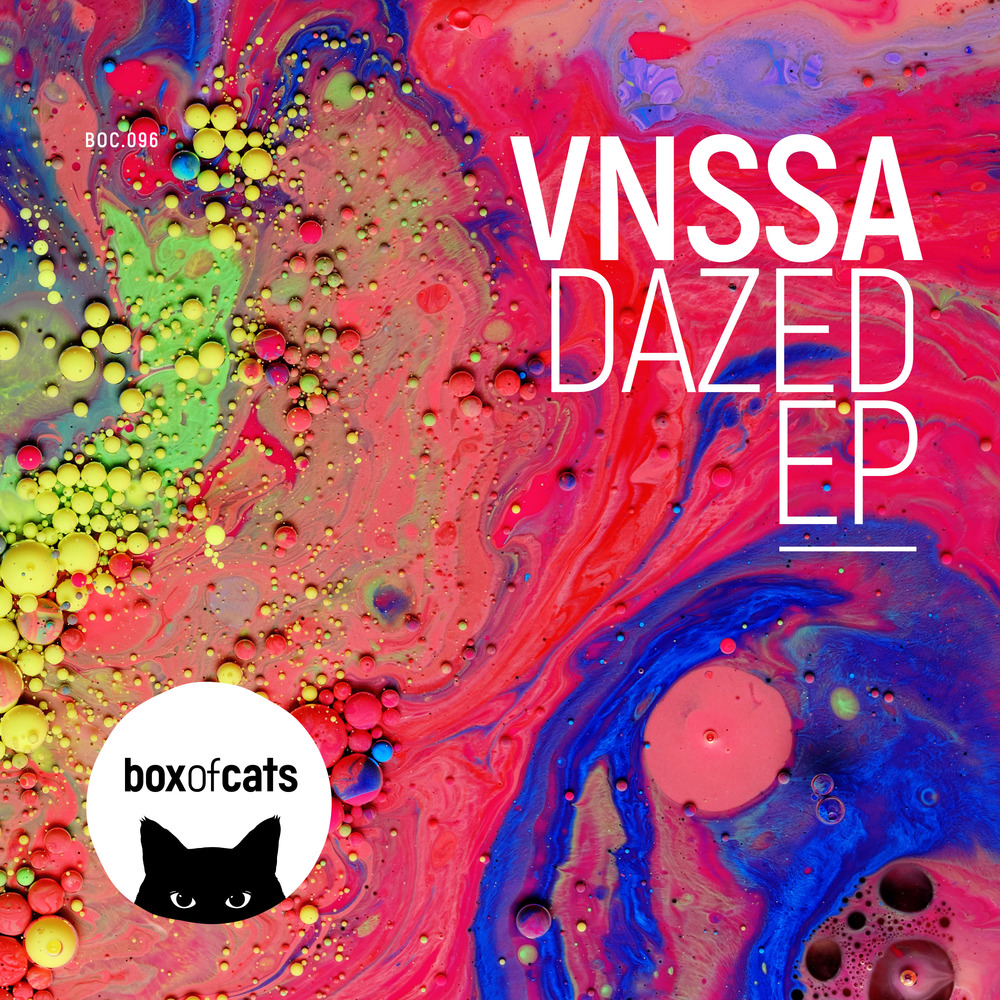 ---
Connect with VNSSA on Social Media:
Website | Facebook | Twitter | Instagram | SoundCloud