Focusing on creating a high vibrational atmosphere, Equanimous releases his debut album Merging Elements on Gravitas Recordings.
---
From handpans to beatboxing, Equanimous orchestrates a mesmerizing symphony of worldly sounds and instrumentals to create uplifting musical experiences. A music producer, DJ, and multi-instrumentalist all in one, he incorporates downtempo, bass, house, and melodic dance music. The result: spellbinding chord progressions and rhythm with energy so magnetic that every song is bound to pluck at your heartstrings with jubilant fervor.
Now, Equanimous has delivered his debut album, Merging Elements, on Gravitas Recordings. More than just an assembly of songs, the album nestles itself deep within your soul and emanates a buzzing warmth and sense of peace throughout your entire self. Featuring collaborations from ten unique artists including Equanimous' alternate alias Bliss Looper, each of the nine tracks on Merging Elements takes you on an elevating journey through blinding euphoria.
Stream Merging Elements on your favorite platform and read on for a track-by-track review of the entire album!
Stream Equanimous – Merging Elements on Spotify:
---
The album opens with "Arise," a medley of emotional piano chords and soothing chimes.
One of my favorites on the album, this collaboration with Skysia feels like falling in love for the first time. With every dreamy vocalization and every subtle tap of percussion, "Arise" roots itself deep within your heart like a lover you never want to let go. Then, Equanimous and nok nok kick things into hyperdrive with "Bumpin Bass Beatbox," a fun exploration of rhythm and vocal wizardry. Get ready to move with every tongue click and sputter as this tune is a certified slapper.
Moving into "Tahini Kiatsu" with Auralponic, we are introduced with a rapturous chord progression that transitions into a silky smooth, vibey house beat. With hypnotizing vocals layered over an electrifying cadence, "Tahini Kiatsu" will inevitably get your feet moving and happy tears flowing.
Just when I think I couldn't possibly feel any happier listening to Merging Elements, I'm proven wrong after hearing "Air Bender" with Ahee.
Whimsical piano chords intertwine with heart-pounding percussion to create a tune nothing short of pure ecstasy and spiritual awakening. Listening to "Air Bender" feels like a massive weight finally being lifted off my shoulders, a feeling I think we all need a little of right now. Plug your headphones in, take a walk in nature, and let this tune assure you that in the end, you will be okay.
A fusion of heartfelt harmonies and a resounding beat that is impossible not to bob your head to, "Saviour" with Hohm combines dancey vibes with an ethereal sonic atmosphere. With blissfully hollowed vocals meeting hauntingly beautiful instrumentals, "Saviour" is true to its name – this tune is the comforting hand to hold and dance with that we've been searching for.
Next up on this worldly journey of sound is "Echoes" with ZANDRO, where syncopated beats meet otherworldly beatboxing.
Each warble and swarm of sound sends you traversing through an extraterrestrial multiverse, only to transcend to heaven with "Head Up High." This collaboration with Oliwa and Ruby Chase combines uplifting lyricism with an invigorating slew of resonating bells, making this track a bubbly yet tranquil voyage into paradise.
Equanimous then pairs with his alternate alias Bliss Looper to create "Dreamality" featuring Cyndy Fike. Beginning with a spirited frenzy of percussion, this tune melts into a sensual dreamscape of sunlit melodies and velvety vocals.
Merging Elements comes to a close with the title track, a collaboration with Geometrae. "Merging Elements" unites organic sound with worldly instrumentals, making this tune feel like a trek through a mystical jungle. Enveloping high vibrations and multi-instrumentalism, this tune is the perfect close to this elemental journey.
After listening to Merging Elements in its entirety, I can honestly say I feel a sense of serenity I haven't felt in a long time.
With everything going on in the world lately, time has passed with seemingly lightning speed, leaving me feeling as though life is really passing me by. Merging Elements is the break from the madness I desperately needed, reminding me that life is beautiful if you just stop and listen. I am truly excited to see what elemental journeys Equanimous takes us on in the future!
---
Equanimous – Merging Elements – Tracklist:
Arise w/ Skysia
Bumpin Bass Beatbox w/ nok nok
Tahini Kiatsu w/ Auralponic
Air Bender w/ Ahee
Saviour w/ Hohm
Echoes w/ ZANDRO
Head Up High w/ Oliwa and Ruby Chase
Dreamality w/ Bliss Looper feat. Cyndy Fike
Merging Elements w/ Geometrae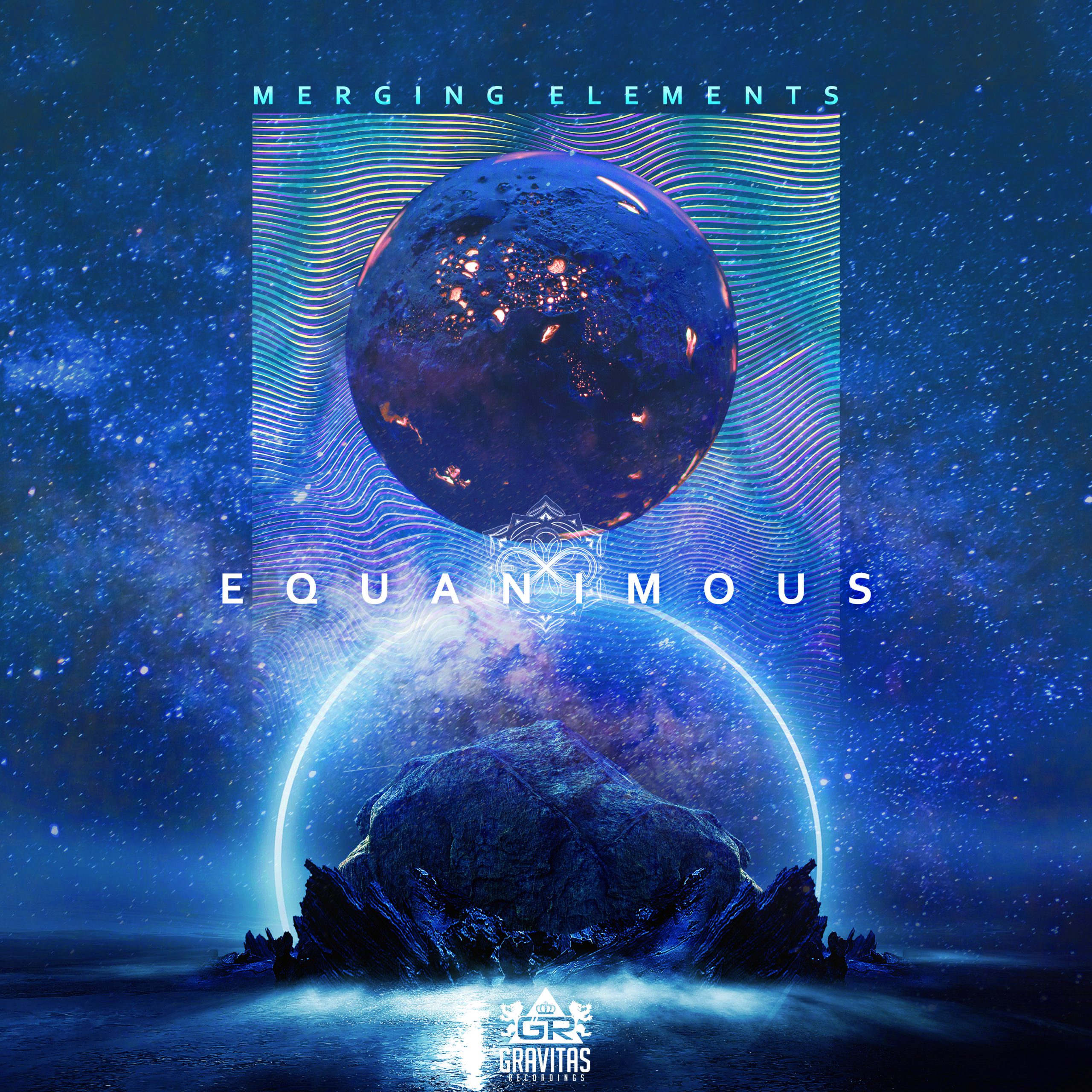 ---
Connect with Equanimous on Social Media:
Website | Facebook | Twitter | Instagram | SoundCloud