Godford uses sounds inspired by Parisian rave culture and the French countryside to show us the world is a Non Binary Place.
---
From the days of Daft Punk to the emergence of Pardon My French, artists from France have been a powerful influence on the global dance music scene. With the release of his debut LP, Non Binary Place on Pack Records, mysterious producer Godford lays his stake in continuing that trend. Whether you're wistfully driving down the coastline on a beautiful day, or looking for music that is both dance-floor-appropriate and thoughtful, this album elicits the perfect spectrum of emotions.
Non Binary Place is inspired by the idyllic sprawl of rural France and nostalgia for the raves that catapulted Parisian dance music. While these concepts seem juxtaposed, the result is surprisingly cohesive. In each track throughout the album, you can hear the distinct influences come together in unison. The vocals have an indie, almost Bon Iver lean, the retro synths bring to mind the '90s but also contemporary acts like Polo & Pan, and the basslines draw a nice thread between Lo-Fi House, UK Garage, and Breaks.
The tracks on Non Binary Place walk an impeccable line between ethereal and danceable, individually and as a whole.
Certain songs in life immediately transport you to being on the dance floor during a perfect sunrise set. That feat is achieved by multiple songs on this LP. For example, the funky bassline in "Blue" dives into a dark, gritty soundscape before transitioning into an uplifting string section. This style of contrast generates feelings of both victory and hope in the listener. Other favorites on the LP in this same vein are "Downtown," "God For Us," and the titular "Non Binary Place."
Yet, it is the more chilled out, experimental tracks that really speak to the project's contemplative theme. "Mine," as an example, moves subtly between Garage and House, but the song structure is more amorphous and the vocals less conventional. The dreamy, repetitive vocals paired with the softer basslines on this song lull you into a reflective trance.
Similarly, and perhaps more extremely, there is "Promote the Rave," which we find near the end of the project. With no bass and a lullaby-esque melody, all attention is on the male vocal sample. It states, "Promote the rave scene, we get all sorts of people in hardcore, or jungle, or drum n bass, depending on what the rave is, promote the raves." This is more than a call to action. It points to the deeper meaning behind dance music culture: the connections made on the dancefloor and shedding of conventional identities, effectively creating a Non Binary Place.
Listen to Non Binary Place on Spotify below, download or stream it on your favorite platform, and let us know what you think of the debut album from Godford!
Stream Godford – Non Binary Place LP on Spotify:
---
Godford – Non Binary Place – Tracklist:
Blue
Downtown
Can't Get Over You
Mine
Better Place
Fear
Saw You
Promote The Rave
God For Us
Dawntown
Non Binary Place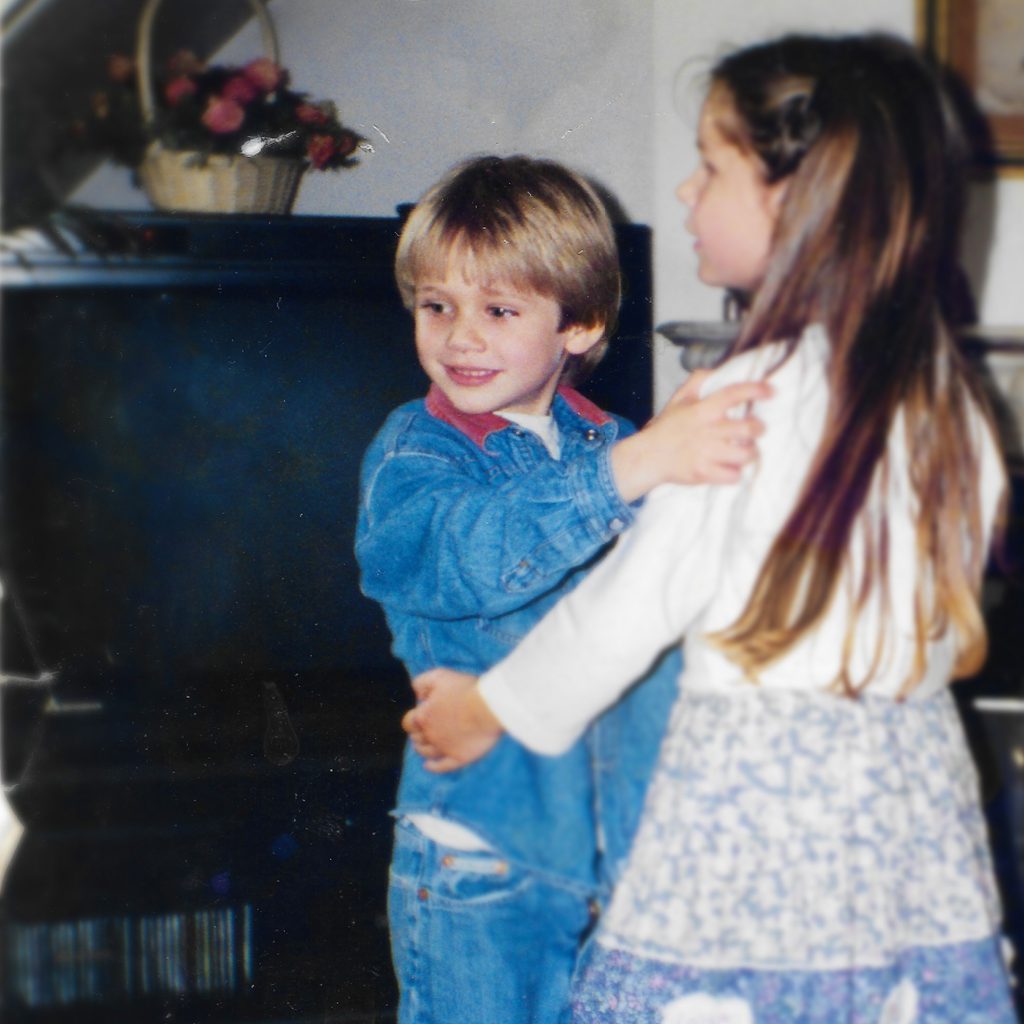 ---
Follow Godford on Social Media:
Facebook | Twitter | Instagram | SoundCloud