Ambient instrumentals meet dreamy vocals on "Morning Station" to create the perfect soundtrack for those late nights spent reminiscing over love lost.
---
Heartbreak is a feeling that demands to be experienced deeply and passionately. It comes in waves that manifest in moments of nostalgia and stillness, moments that are best articulated through sound. The deep melodic backbone and atmospheric vocals of "Morning Station" encapsulate the feeling of yearning, when it seems like you might just go the rest of your life chasing the emotions of being wrapped in the arms of your ex-lover – yet somewhere in the distance, the promise of a new, future love waits.
LA-based producer Lemon Blue, aka Trevor Coulter, and vocalist/multi-instrumentalist Onyay Pheori blend their ethereal sounds together on "Morning Station," to create a track that evokes sentimentality through each sonic element. Lemon Blue introduces echoing percussion, a barely-there beat, and three repeating notes that lay the foundation, only to be taken a level deeper by Onyay Pheori's enchanting vocals that deliver the song's bittersweet narrative. As the beat picks up, so Pheori cries out more for her lover, begging for her past lover and repeating "don't let go" – a feeling all too familiar.
Lemon Blue and Onyay Pheori also brought "Morning Station" to life with their live performance of the track, a mesmerizing visual experience that puts the artists' emotional and creative expression on full display. This beautiful and raw version makes the track all the more tangible – check it out.
Additionally, the two artists have graced us with remixes to add new unique layers to the song as well, with each artist switching up the song's narrative in their own way. Matan Caspi's progressive house rendition provides an upbeat tempo and persistent beat, inviting the listener to channel that nostalgic energy into dance, while Pole Folder chills things out and adds an entrancing twist to the vocals. Griffin Paisley introduces a fun, tropical vibe, while Forever & Ever up the tempo and mold the track into a full-on club hit.
Each version of this track resonates differently than the others, yet the message remains the same – heartache and hope go hand-in-hand. Make sure to check out Morning Station + [Remixes] on Spotify below, or head to Beatport to download it!
Stream Lemon Blue & Onyay Pheori – Morning Station on Spotify:
---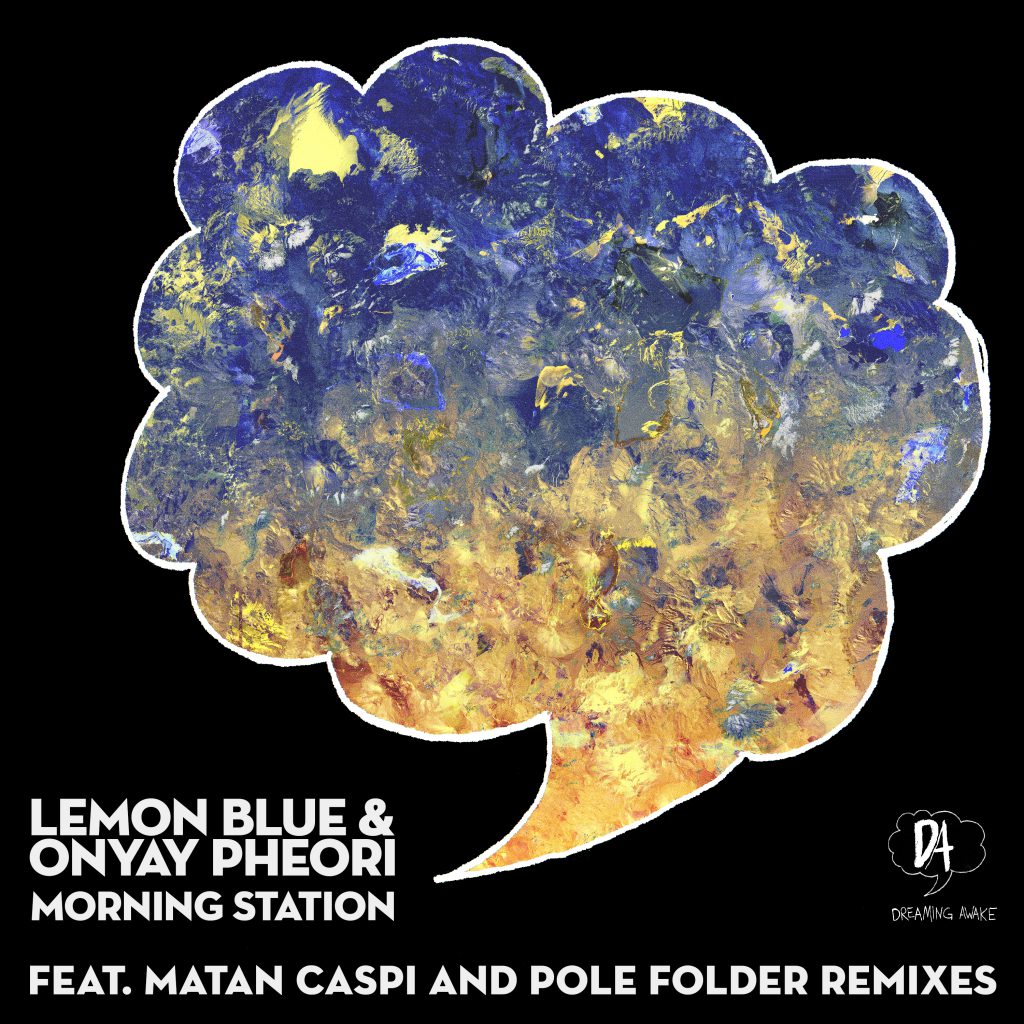 ---
Connect with Lemon Blue on Social Media:
Facebook | Instagram | SoundCloud
Connect with Onyay Pheori on Social Media:
Website | Facebook | Twitter | Instagram | SoundCloud | YouTube