Colorado-based producer Ryan Golbus gives us an inside look into his creative process, his hometown of Aspen, and his journey as an artist!
---
Ryan Golbus has been perfecting his globally influenced productions for the better part of the past decade. During this time, he has been on a journey of self-discovery while perfecting the sound that would define his debut studio album The Voyage. This eight-track auditory adventure produced alongside fellow Coloradan Michael Badon, takes listeners on a journey into the soundscapes that define him as a producer and a human being.
Prior to the COVID-19 pandemic, Ryan Golbus spent his time among the shimmering Aspen nightlife, gracing the decks at the legendary Belly Up, Aspen while holding down support sets for none other than Flume, Shiba San, and Two Feet, to name a few. On nights when he's not in the studio, you can catch Golbus throwing down a fiery house set at one of Aspen's numerous nightclubs.
While Ryan Golbus has found success among Aspen's nightclub culture, he has simultaneously poured his heart and soul into perfecting his original productions. His hard drives contain hundreds of different beats, tracks, and ideas that are all largely unfinished; however, in retrospect, this was his way of teaching himself the ins and outs of Ableton in real-time. Having never formally gone to school to be a producer, he's taken the humble bedroom producer's path in developing his own unique sound.
Unfortunately, there is no end in sight to the pandemic that is plaguing our beloved music scene. Yet, that hasn't stopped Golbus from adapting his productions, and he has now set his sights on house music. When the opportunity to chat with him arrived, we jumped at the opportunity to pick his mind. Check out his exclusive guest mix and read on for the chat!
Stream EDMID Guest Mix 238 || Ryan Golbus on SoundCloud:
---
Hey Ryan, thanks for taking the time to chat with us today. Let's kick things off by digging into your roots as an artist. Who were some of your earliest musical influences, and what drew you to DJing?
Hi, Logan thanks for having me back. DJing and music scene really started for me around New Years in 2010 when I had the chance to see Skrillex and Zeds Dead. These were some of their very first shows in the US, but it wasn't until I experienced my first music festival when I decided I wanted to be a musician. We got to see Pretty Lights at Snowball Festival in Avon, CO, and I was absolutely captivated by his sound. GRiZ and Gramatik soon followed, and have been a significant influence on my sound.
Earlier this summer, you released your debut album The Voyage alongside fellow producer Michael Badon. Can you tell us a little bit about how this album came to life and what you want listeners to take away from these tracks?
This first album Michael and I finished together was nothing more than a massive learning experience. I started DJing in 2012 and started producing a few years later. Tired of the city life the Denver had to offer, I moved back home to the mountains of Aspen, where Badon and I connected.
At the time, we were some of the few electronic music producers in the valley, and naturally, we were forced together. We were both dedicated to the craft and were driven to figure out how to curate our sound. My roots were never sewn as being a formally trained musician. I wanted to find a (new) way to express my true creativity.
From the starting point to our finished product, we created well over 150 tracks together before narrowing down a cohesive body of work. The best part of this whole thing was not just the music we created, but the epic journey, timeless adventures, and true friendship we established. This is why called our album The Voyage.
You started producing about eight years ago. What did you learn from writing The Voyage that you didn't know when you started producing? Was there ever that "a-ha" moment that told you you were on the right track?
Believe it or not, we would start a lot of tracks chilling in the backyard on a little Alexa speaker. It sounds crazy, but it worked! And we still start a lot of our music on a tiny little speaker. If it sounds good on Alexa it will be easy to finish in the studio.
You had the opportunity to collaborate with some widely renowned artists on The Voyage, such as Ricardo Branco and Gina Sobel; tell us a little bit about what it was like working with live instrumentation alongside your digital productions.
Being able to work with other artists on a is always a treat! But being able to create real dynamic quality is something I strive for in my music.
What is your favorite part about writing a new song? Is there anything specific you strive for when sitting down in the studio?
The best part of writing music for me is being able to make something out of nothing. Every song starts differently, but each song comes from a place of emotion.
Despite the global pandemic shuttering the live music scene, how have you stayed connected with your fans during this time? Do you feel more or less in touch with your creative process spending more time at home?
It's been a tough year for everyone in the music scene. Connecting with my fans at shows is a very limited option at the moment. I did take a nice break from working on music after finishing up The Voyage and have recently jumped back into finishing up tracks from the discography. I'm really hoping to put out a few EP's this year, including some new house tracks I have been working on. I am pretty stoked to be able to debut some of these new tracks in this mini mix!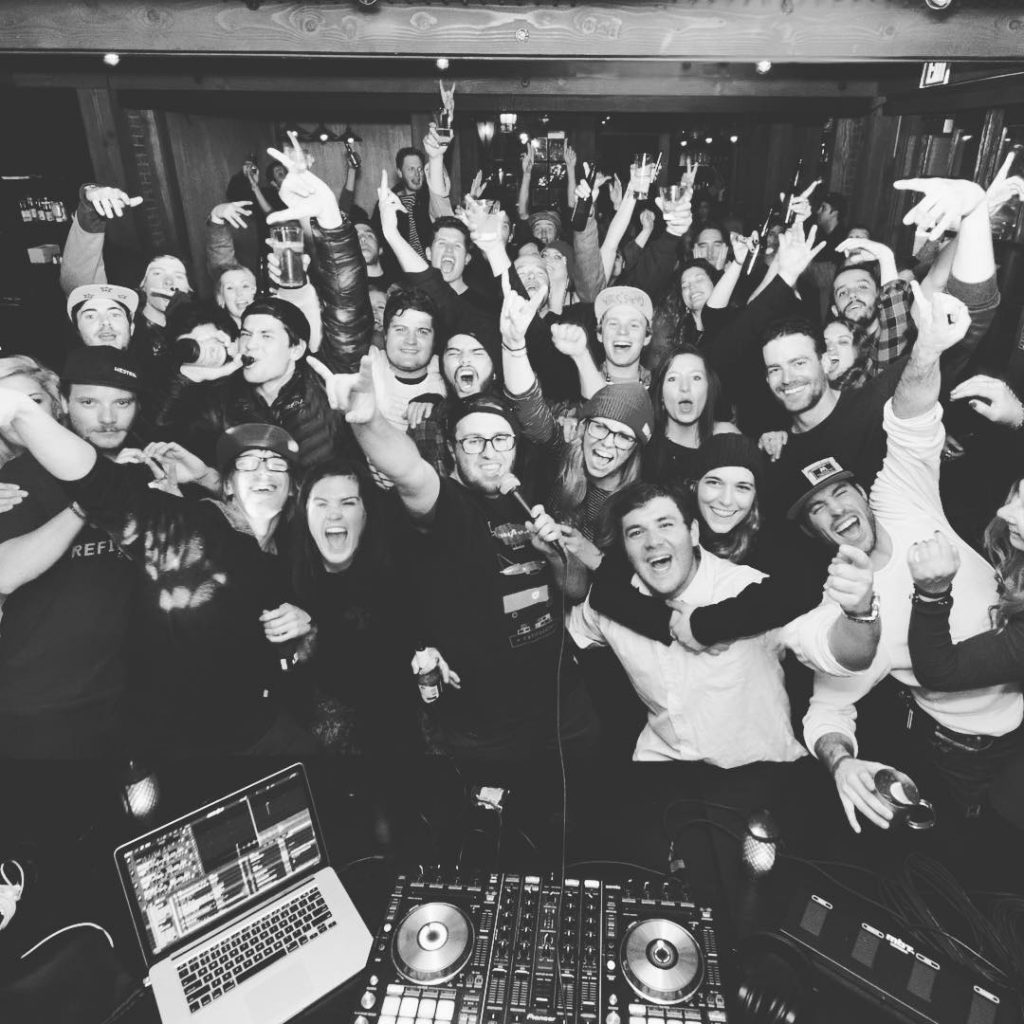 If you could go back to the beginning of your career to give yourself one piece of advice that you wish you knew then, what would it be?
If I could go back In time, I would purchase all the Amazon stocks that I could! [Laughs] On a real note, if I could go back in time and look at myself In the face, I would tell me to practice the piano and enjoy the ride!
For those who haven't experienced what the dance music scene is like in Aspen, can you share a little bit about what you feel makes the community there unique or different from others?
Music has always had roots in Aspen, from the Eagles to John Denver; more recently, the house music scene has been established. Our tiny town of 6,000 locals has a small handful of DJs, a multitude of night clubs, and one music venue called Belly Up Aspen. They can bring in some of the most prominent artists in the industry at a venue with a capacity of 420 people. Anytime I can play at Belly Up is a real treat. The Aspen music scene would be very different without those guys, they do an exceptional job every time. People should know that the scene (in Aspen) is one of a kind, and very personable.
It's almost like Vegas meets Ibiza in the mountains, but squished into a five-block radius. Aspen attracts people from around the world, especially during the wintertime. Apre' Ski is a big thing in our town. People show up to the small dives after a long day of shredding the mountain, still dressed in all their skiwear, popping champagne, and experiencing the high life of what Aspen has to offer. It's a one of a kind place and if you ever have a chance to check it out, do it.
Finally, as we move forward into the future, what is one thing you want your fans to know? Anything you can share with us about future projects or plans?
New music is on the way! The Voyage Part 2 has already been established, plus few EPs and LPs are in the works. I spent a good chunk of the summer re-designing my music studio and would love to do some more live streams soon. I can't wait to play shows again, but for now, here is an exclusive Mini mix of some new house tracks. Enjoy! Much Love.
---