Joseph Capriati showcases his own artistic evolution with his latest release, a twelve-track album called Metamorfosi that's a stunner!
---
Whether he's taking the stage at festivals in Europe, the desert at Burning Man, or anywhere else in the world, Joseph Capriati has proven time and time again that he's one of the best in the realm of house and techno. Of course, his sets are only part of the story as he consistently flexes his creative muscle in the studio as well with some solid releases in his discography, and now he's returned with a new album called Metamorfosi.
Out now on his label Redimension, the twelve-track Metamorfosi puts the growth that Joseph Capriati has experienced on full display as he looks beyond the dancefloor for his first artist album in three years. Speaking about the album, he said "It is definitely not a pure dancefloor record. It is diverse, which for me is the spirit of an album. I really hope that people will get the message."
From the lead track "Impreovvisazione" on, listeners will hear a wide array of sounds and styles to soak in from the renowned artist. While the thudding bassline of "Beautiful Morning" will make anyone's feet move to the beat, tracks like "Goa" will fill souls with plenty of energy to keep them pressing on as they drive into the latter half of the year.
Joseph Capriati goes beyond his own skills to team up with other artists like Louie Vega on the album as well with "Spirit Brothers" that is a solid house tune to vibe out to. Inspired by Vega early on in his life, this track is symbolic of the relationship that has formed between the two artists over the years as they've played together and created magical memories.
Listen to Metamorfosi on Spotify below, download or stream it on your preferred platform, and let us know which track off the album you enjoyed the most!
Stream Joseph Capriati – Metamorfosi on Spotify:
---
Joseph Capriati – Metamorfosi – Tracklist:
Joseph Capriati – Improvvisazione
Joseph Capriati – Beautiful Morning
Joseph Capriati & Louie Vega – Spirit Brothers
Joseph Capriati – Anything Is Possible
Joseph Capriati – Dust
Joseph Capriati feat. James Senese – New Horizons
Joseph Capriati – Metamorfosi
Joseph Capriati – Psychic Journey
Joseph Capriati – Goa
Joseph Capriati – It's All About Love
Joseph Capriati & Eric Kupper feat. Byron Stingily – Love Changed me
Joseph Capriati – Let's Change The World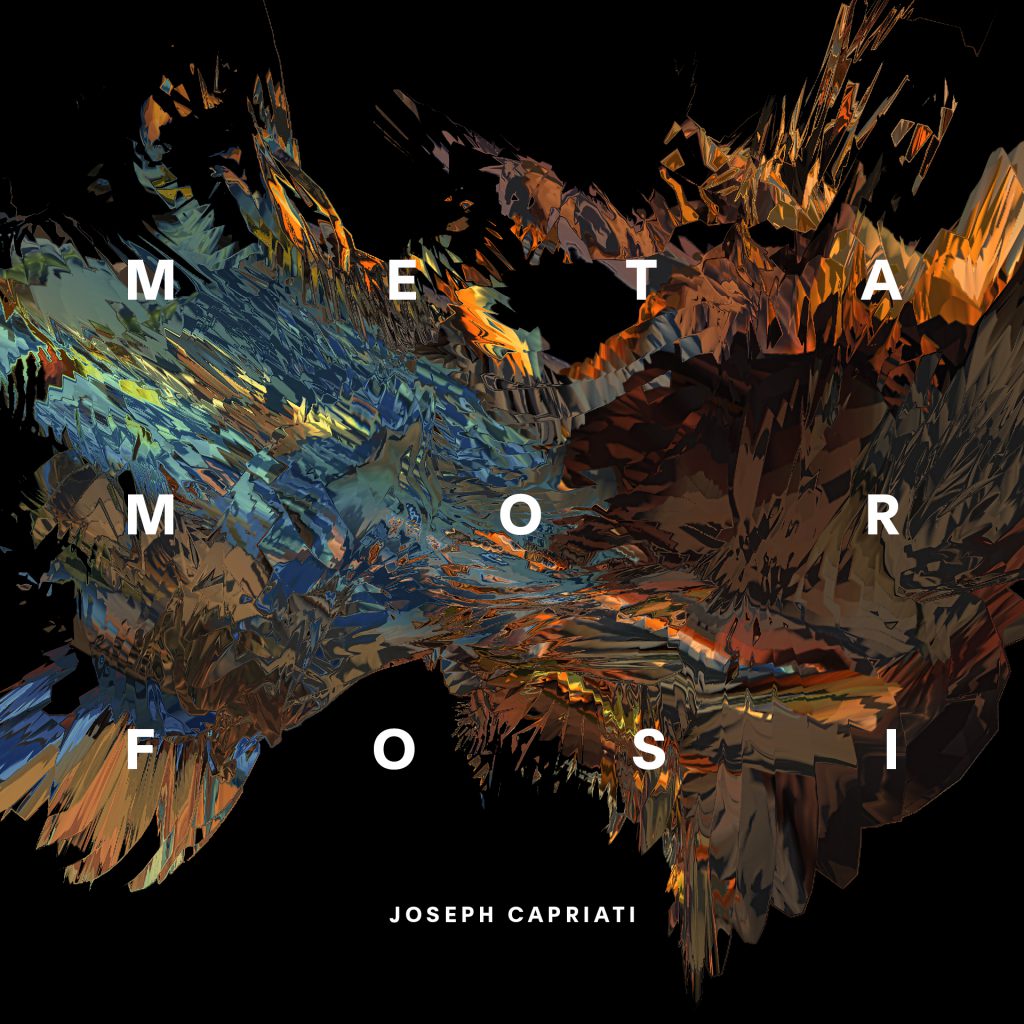 ---
Follow Joseph Capriati on Social Media:
Website | Facebook | Twitter | Instagram | SoundCloud | YouTube