Disclosure's highly anticipated third album, ENERGY, is innovative and groundbreaking from its creation to its content. 
---
It's been a few years since Howard and Guy of Disclosure have released an album, and that's exactly what they intended. They took the space they needed for the music of ENERGY to come to them, and it was well worth it. This album is like nothing we've seen from the duo before as Guy and Howard explore a new approach for song creation that was inspired by Sam Smith's music-writing method of creation and distillation. Instead of solely creating the number of tracks needed for the album, as they did for Settle and Caracal, Guy and Howard rolled with the flow and pumped out about 200 total, then carefully selected their favorites to create the album.
Related: Looking for an immersive experience to explore from Disclosure? Check out the details on their Minecraft event!
Each was created from scratch with incredible vocalists and rappers, bouncing ideas off one another, freestyling, and letting their energies intermingle and flow freely — part of the reason why the album is titled ENERGY. Disclosure gives every featured artist a beautiful tapestry of sound to convey their own important messages, in their own style. While we will always wonder what the other 189 tracks sound like, and while it was difficult for the artists to let them go, all those tracks led us to the perfectly balanced, powerful, inspiring masterpiece that is ENERGY.
Download or stream ENERGY on Spotify below or on your favorite platform, and read on for a deep dive into the latest creative work from Disclosure!
Stream Disclosure – ENERGY on Spotify:
---
In the midst of a pandemic and widespread unrest, Disclosure starts us off with a few tracks that remind us of those nights on the dance floor where we could forget the outside world exists.
Despite all the incredible livestreams we've been blessed with during quarantine, nothing can replace the feeling of being away from home and away from all your problems, at a beautiful festival surrounded by like-minded people who just want to have a good time. Listening to the first couple of tracks on this album will propel your mind straight back to those carefree nights on the dance floor.
"Watch Your Step" with Kelis starts the album off with a charismatic breakbeat romp and a fun, lighthearted vibe. This song will make you reminisce on finding your "dancing soulmate" on the dance floor at a festival, and tearing it up with them. When diving into an album that goes deep into emotion, a feel-good song like this is the perfect place to start. And the good vibes are just getting started!
The energy goes up even more with the second track, "Lavender" with Channel Tres. This song reminds me of a dark club with a disco vibe where you can dance until 6am without even realizing it. Channel Tres' nonchalant, soothing voice floats effortlessly over the funky beat. Right when you think the song is about to slow down after the chorus, it drops right back into the beat and keeps on going. This song will make you remember those days of dancing with your rave babe without a care in the world. Oh how we miss that.
"My High" with Aminé and UK-based slowthai has a similar vibe as the rappers go head-to-head in this high-energy track. The choppy hip-house beat switches things up and gives you a heavy dose of that "DGAF" feeling you'd have on the dance floor, where you're in your bubble and nobody can mess with your vibe.
The title track, "ENERGY" by Eric Thomas, who we know from "When A Fire Starts to Burn," is definitely the hype track of ALL hype tracks. This song really will inspire you to reach for more. Thomas speaks the truth when he says you can always see more, do more, talk more, and discover more, as long as you are alive.
"Where your focus goes, your energy flows" is a timeless truth. If you have a negative perspective, things are going to look bad. But if you approach life with curiosity and look for beauty, life can be a non-stop, adventure-packed dance party every day. This track will make you want to dance in the desert until the sun comes up, and may even inspire you to take a spontaneous adventure, or go after that big dream you've had for years.
The energy gets sultry, vibey, and a little emotional with tracks by Syd, Kehlani, Blik Bassy and Mick Jenkins.
Guy and Howard originally wanted to work with Mick Jenkins because of his rapping on the track "Jazz," but Jenkins surprised the brothers with a beautiful falsetto singing voice in the studio. As the story goes, they rolled with that energy for "Who Knew?". In fact, the duo said it was interesting working with Jenkins as a vocalist because his voice flowed so well with the music. When a synth would come in over the two-step beat, he would give the sound space to shine through, and jump back seamlessly in with his vocals when it faded.
A similar creative improv and flow shines through in "Ce N'est Pas" with Blik Bassy. Bassy primarily speaks French, but puts his knowledge of other languages on display. Throughout the song, he switches from language to language, sometimes just "scatting" instead of saying actual words to use his voice as an instrument. This track was the definition of "going with the flow" for everyone involved, and the end product was a beautiful mixture tone and rhythm that speaks for itself. 
"Birthday" by Syd and Kehlani was conceived of a similar type of go-with-the-flow energy. The track was originally just going to have Syd's dreamy vocals, when the idea of layering in another vocalist came about. Syd suggested Kehlani, and just a few weeks later, the deal was done and Kehlani was in the studio.
This song touches on a tough question most of us have faced at some point: Do you call your ex on their birthday to show them you still care, or is it better to leave them alone? The question itself isn't answered in the song, but the universal feeling of shared emotions is enough to comfort anyone listening. It helps us remember that no matter how different we all are, we have more in common than we realize and that often, the tough stuff can bring us closer. 
ENERGY gives listeners two breathers in between the tracks with interludes "Fractal" and "Thinking 'Bout You."
"Fractal" takes us down a notch with ethereal, super-chill vibes. The track starts off slow and then gets even more muted and low-key. Then, a few vocals and funky beats come in, and the vocals get chopped up into a fun beat. This is definitely a "watching the clouds on a sunny day" track. "Thinking 'Bout You" has a similar dreamy vibe. This track is a woozy re-edit of Lady's 1976 single, "You're Still the One." Beautiful string instruments give it a heavenly touch like you're floating through the clouds, just like you would be if you were head-over-heels enamored. Towards the end, the beat gets muted, and it feels so good on your ears. This is definitely a love song for the ages. 
A few tracks on the album serve a higher purpose, and bring attention to issues in uplifting, creative ways.
"Douha (Mali Mali)" with Fatoumata Diawara was created in support for Diawara's beloved home country of Mali and the struggles people face there. She sings beautifully in Bambara, the traditional Malian language. She says music is in danger in Mali, and music is sacred there for many reasons — one being that it's a way of communicating and connecting with their ancestors.
"Douha" in Bambara means "pain," yet the song is upbeat and uplifting. Diawara does this very consciously, and in doing so, lays down a truth we all need to hear: To find solutions to our problems, we need to think "up" instead of down. We need to dance to our problems, not cry about them. Rather than dwell on struggle, Diawara wants to convey her love for Mali, the beauty of it, and manifest brightness in its future. This song also serves as a reminder of how special your home is, and that no matter how long you've been away, you should always make time to go back. 
"Reverie" with Common is the last song on the album, and leaves us on an inspiring note. The song starts with some drums and those classic Disclosure sounds, then Common's soothing voice comes in over the beat. For the lyrics, Common and Howard thew rhymes back and forth, which makes this the first time the veteran MC has ever written lyrics with someone else. Pretty special!
Common raps about how we are all trying to survive in this weird time, but how shared problems can bring us all closer together and help us realize a higher purpose for ourselves. This song reminds you to stay true to yourself, and take action on what you believe in. Even if it is more difficult that way, and more tumultuous, it can bring a sense of peace because you know you're where you're supposed to be, doing what your higher purpose is calling you to do. The song ends with sounds of water flowing, maybe to provide a bit of relaxation after a long journey, and to provide the mental calmness you need to push forward towards your goals with a focused, clear mind. 
Overall, ENERGY is a beautiful tapestry of human experience, and a celebration of life.
Guy and Howard took a unique approach in creating each song from scratch, receiving the energy from the artists they collaborated with, and bouncing that energy back and forth to create something truly special. I can't remember the last time I felt so much emotion listening to an album from start to finish. It's eye-opening, inspiring, and insightful from start to finish. It lifts you up, conveys unique experiences, finds common grounds among all humans, and inspires you to be your best self. That being said, I firmly believe this is an album every human should listen to. 
---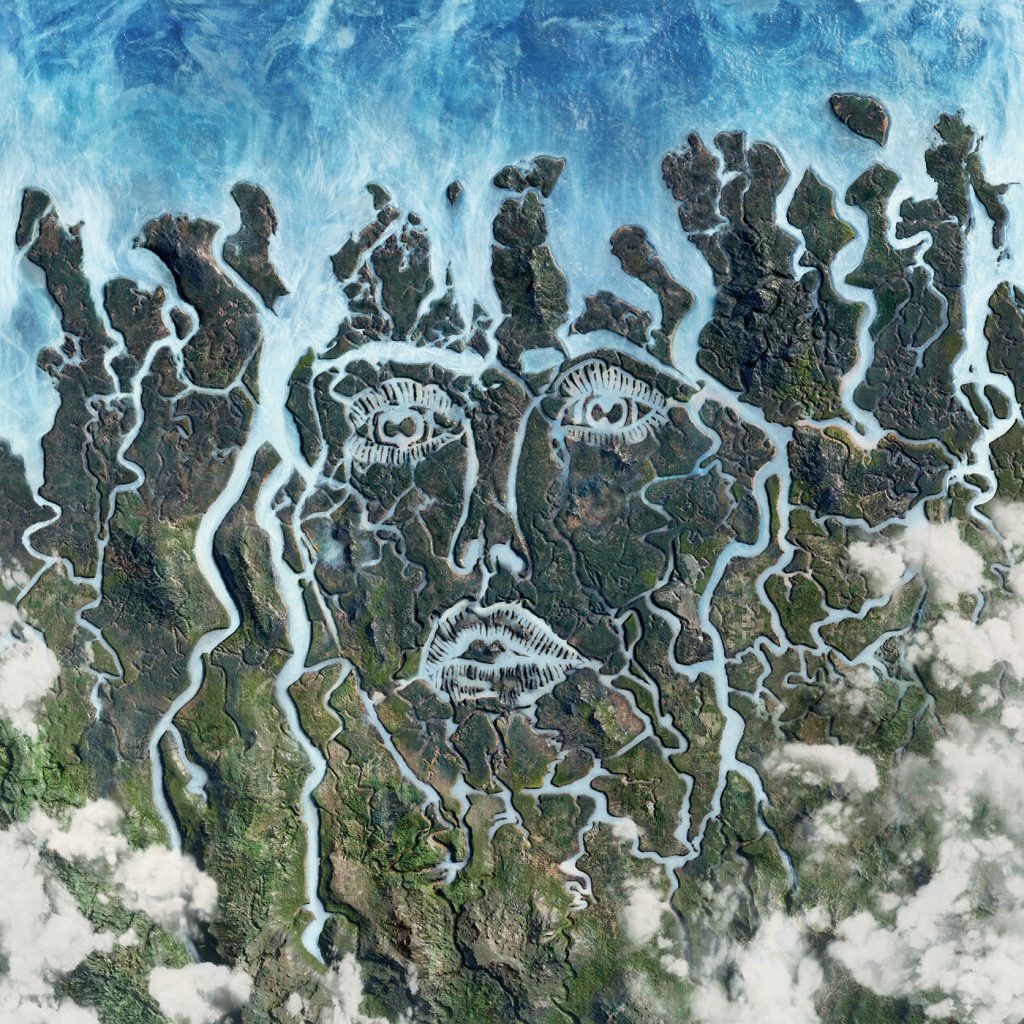 Disclosure – ENERGY – Tracklist:
Kelis – Watch Your Step
Channel Tres – Lavender
Aminé & slowthai – My High
Mick Jenkins – Who Knew?
Fatoumata Diawara – Douha (Mali Mali)
Fractal (Interlude)
Blick Bassy – Ce n'est pas
Eric Thomas – ENERGY
Thinking 'Bout You (Interlude)
Kehlani & Syd – Birthday
Common – Reverie
Follow Disclosure on Social Media:
Website | Facebook | Twitter | Instagram | SoundCloud | YouTube | Twitch