Looking to help drive voter registration for the upcoming elections in November, Insomniac has partnered with HeadCount for a new campaign!
---
While Insomniac might be known for throwing some of the world's largest festivals or releasing amazing music on the labels under the Insomniac Music Group umbrella, the powerhouse promoters in the dance music scene help great causes as well with Insomniac Cares. Over the years they've supported a number of local charities in cities like San Bernardino, Las Vegas, and Orlando, and now they're looking to make an impact in the upcoming elections with a new partnership with HeadCount.
Founded in 2004, HeadCount set off on a mission to spark increased participation in the democratic process and has registered over 650,000 new voters since its formation. This grassroots program focuses on spreading their message of being active to make the voices of new generations be heard by teaming up with notable artists and brands as well as festivals like Okeechobee, making their new campaign with Insomniac a perfect fit.
"It's important that we in the dance music community come together to make our voices heard," says Pasquale Rotella, Insomniac Founder and CEO. "We look forward to working with HeadCount to help unify the dance music community and amplify all of our voices through voting."
Insomniac and HeadCount intend to help get more people in the United States registered to vote through the "CHECK, REGISTER, VOTE" campaign to make sure that they're ready for the polls on November 3. Those who haven't registered yet or wish to check their status to make sure information is up to date can head over to their website for more information.
Have you registered to vote in the upcoming elections yet? Let us know in the comments below!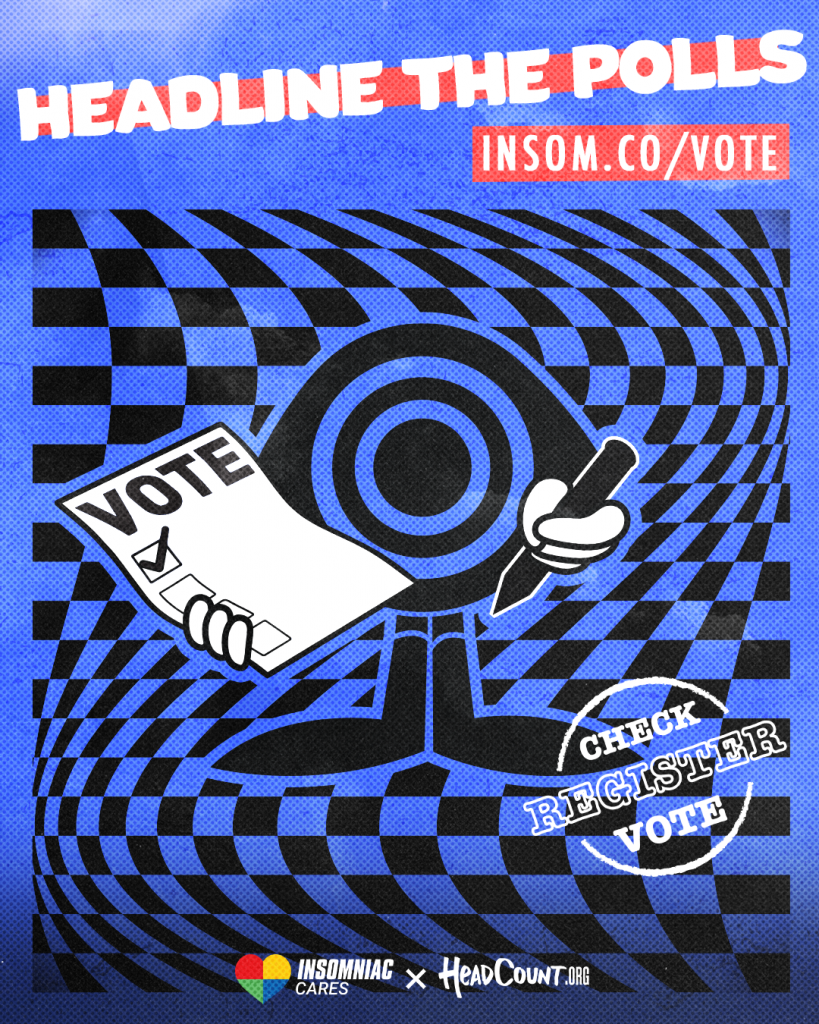 ---
Connect with Insomniac Events & Insomniac Cares on Social Media:
Website | Facebook | Twitter | Instagram | SoundCloud | YouTube
Connect with HeadCount on Social Media: