TVBOO releases the second volume of his Cult Classics, a tantalizing collection of grimy bass waves and skillful sound design.
---
Although we still haven't caught our breath from TVBOO's first Cult Classics release just over a year ago, the Mississippi-based producer is back at it again with the second volume of the series. Featuring several notable collaborations with Computa, Runnit, BLVK SHEEP, and sfam, the latest Cult Classics installment comes strapped with punchy basslines and sassy, swagged out energy. Though only four tracks deep, from beginning to end each tune packs a powerful blow that will leave you yearning for more.
For fans of the weird and heavy wubs, Cult Classics Vol. 2 will undoubtedly satiate your craving. Stream or download Cult Classics Vol. 2 on your favorite platform and read on for a track-by-track take of TVBOO's new EP!
Listen to TVBOO – Cult Classics Vol. 2 on Spotify:
---
TVBOO kicks off this scrumptious bass medley with "So Hype" featuring Computa.
Nothing quite encapsulates badass boss energy like the syncopated warbles and magnetic fervor on "So Hype." After a little over three minutes of pure insanity, gentle chimes laden with robotic clicks wrap up the intro track. Take a deep breath before diving into "Check" as this one will inevitably leave you gasping for air after the first drop. Featuring BLVK SHEEP, the second track hypnotizes you with gut-wrenchingly gnarly swells of raw bass.
"Check" is the perfect lead-up for "Uaintgotno," the second to last track on Cult Classics Vol. 2 and with gripping basslines and slick beats, this collaboration with sfam is nothing but vibes. Then the EP wraps up with "Swervin" featuring Runnit and Dexter Fizz that's comprised of juicy bass pops and a seductively funky rhythm, this is the perfect booty-shaking ending to one hell of an EP.
If you were familiar with TVBOO before this release, you know Cult Classics is a true testament to his mind-warping sonic repertoire and imaginative design.
For those of you unfamiliar with the name until now, I hope these four tracks have deservingly secured TVBOO a spot at the top of your lists for artists to look out for. As a key member of WAKAAN's immensely vast artist roster, he will undoubtedly take this year by a storm, and I can't wait to see what he has up his sleeve!
---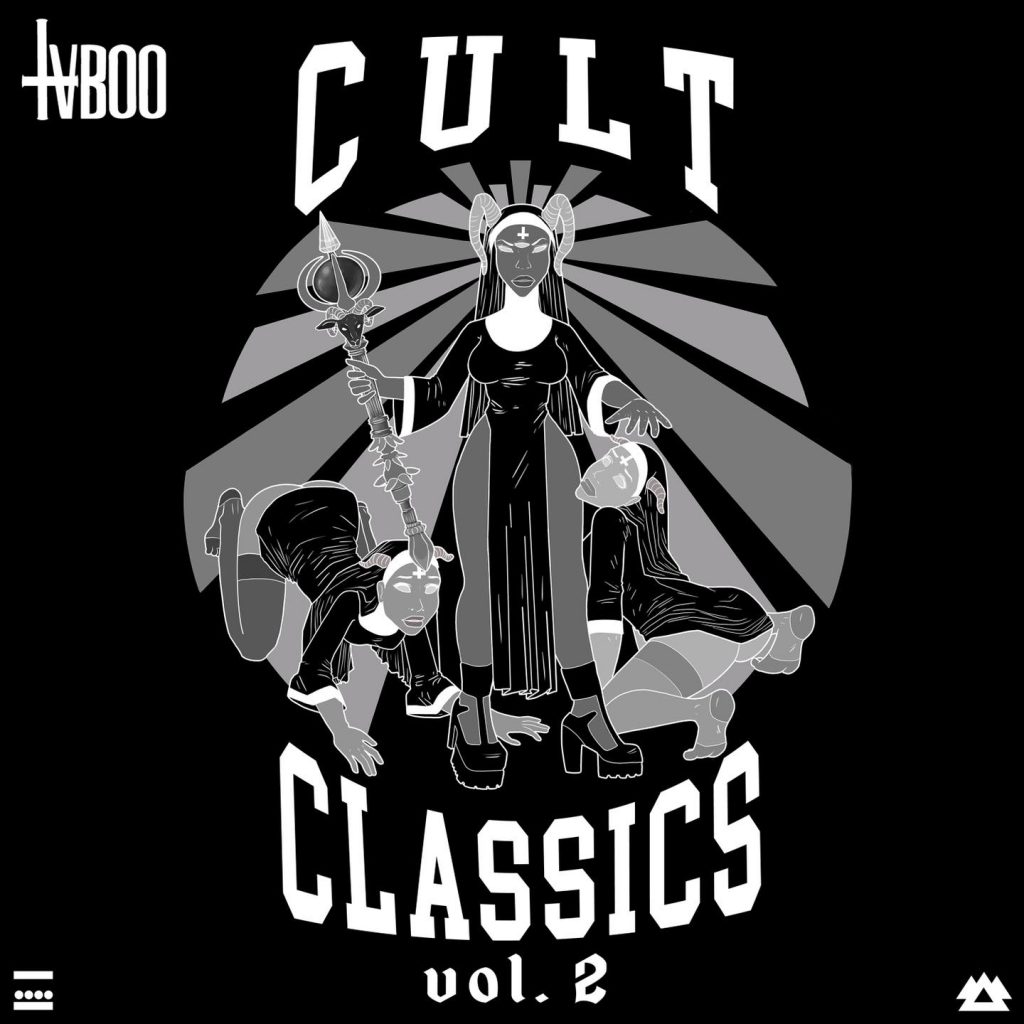 TVBOO – Cult Classics Vol. 2 – Tracklist:
So Hype w/ Computa
Check w/ BLVK SHEEP
Uaintgotno w/ sfam
Swervin w/ Runnit and Dexter Fizz
---
Connect with TVBOO on Social Media:
Facebook | Twitter | Instagram | SoundCloud | YouTube