Riot Ten showcases his mastery of music production far beyond dubstep and into the world of house music with BLKMRKT Vol. 1.
---
For bassheads, Riot Ten is more than a tastemaker, he's a legend. He gave every headbanger an official anthem with "Rail Breaker," which we've been breaking our necks to since its release in 2017. But now, he's flipped a switch and showcased his incredible mastery of house music with his new seven-track EP, BLKMRKT Vol. 1.
Riot Ten is well-known as a dubstep demigod, so it might surprise you to know that the first electronic show he ever attended was Morgan Page in 2011. So it's exhilarating and inspiring to witness him indulge in his passion for music that goes beyond the "brand" that he's become known for. His diverse skill set shines through, and you can feel his love for house music on every track. The album rides a wave from bass house to deep house to electro house, showing that the producer really can do — and slay — anything he sets his mind to. 
Listen to BLKMRKT Vol. 1 on Spotify below, download or stream the releases on your favorite platform, and read on for a deeper dive into the latest tracks from Riot Ten!
Stream Riot Ten – BLKMRKT Vol. 1 on Spotify:
---
Riot Ten Dives Right Into the House Vibes with the First Track, "Like This."
The EP takes off with "Like This," which immediately immerses you in a bouncy house beat. The beat subsides for a second, re-entering with a sound that will tickle your ears before dropping into another bouncy house beat that's sure to get your head bobbing. This track is the perfect transition into Riot Ten's house project, with its unique sounds layered over a timeless house beat. This track, and "Lost Your Mind" are two of the more bouncy, upbeat tracks on the release.
BLKMRKT Vol. 1 Features Highly-Anticipated Collaborations with J. Plaza, Charly Jordan, Michael Sparks, and YDG.
The second track on the album, "Hold Up" featuring J. Plaza, pays homage to some of Riot Ten's heavier sounds. It almost sounds like it could drop into a dubstep track, but instead, the beat picks up and gives us into a funky house beat.
"Wanna Go" is definitely the feel-good summer track of the album. The uplifting sounds mixed with the endearing and inspirational message of the lyrics make this track a breath of fresh air on the release. Charly Jordan brings her breezy demeanor into the project, and you can feel her chill vibes shining through in the laid back, soothing beat.
Next up on BLKMRKT Vol. 1 is "Rude" featuring Michael Sparks. "Rude" gets your heart rate back up quickly. The track pays homage to Riot Ten's classic dubstep sounds, seamlessly incorporating them into a bouncy beat.
The beat doesn't slow down with the BLKMRKT VIP mix of "Hyphy," an iconic track he created with YDG.
Riot Ten keeps the same signature sounds of the original "Hyphy" track in the new mix and rebuilds them into a bouncy vibe. There's a little bit of bass in the middle of the track to satisfy the bass-craving you get from hearing the sounds of the original, but it quickly gets back into the house vibe of the EP. Finally, he wraps things up with the deep house sounds of "Yeah Yeah," which rounds out Riot Ten's dive into the house music realm.
Riot Ten's BLKMRKT Vol. 1 EP showcases his diversity as a music producer in many ways.
Not only is BLKMRKT Vol. 1 a huge step away from Riot Ten's dubstep brand, but it also encompasses different sub-genres within house music from track to track. Some tracks will get the party going, while others are perfect for chilling out. Seeing this new side of Riot Ten was so much fun for me. I'm glad that he stepped outside of what fans expected from him and shared a piece of himself that many didn't know were there. I can't wait to see what's to come, and I'm crossing my fingers for future editions of BLKMRKT in the future!
What did you think of Riot Ten's BLKMRKT Vol. 1? Are you a fan of his dubstep, house, or both? Let us know in the comments!
---
Riot Ten – BLKMRKT Vol. 1 – Tracklist:
Like This
Hold Up (feat. J. Plaza)
Wanna Go (with Charly Jordan)
Lost Your Mind
Rude (feat. Michael Sparks)
Hyphy (BLKMRKT VIP) (with YDG)
Yeah Yeah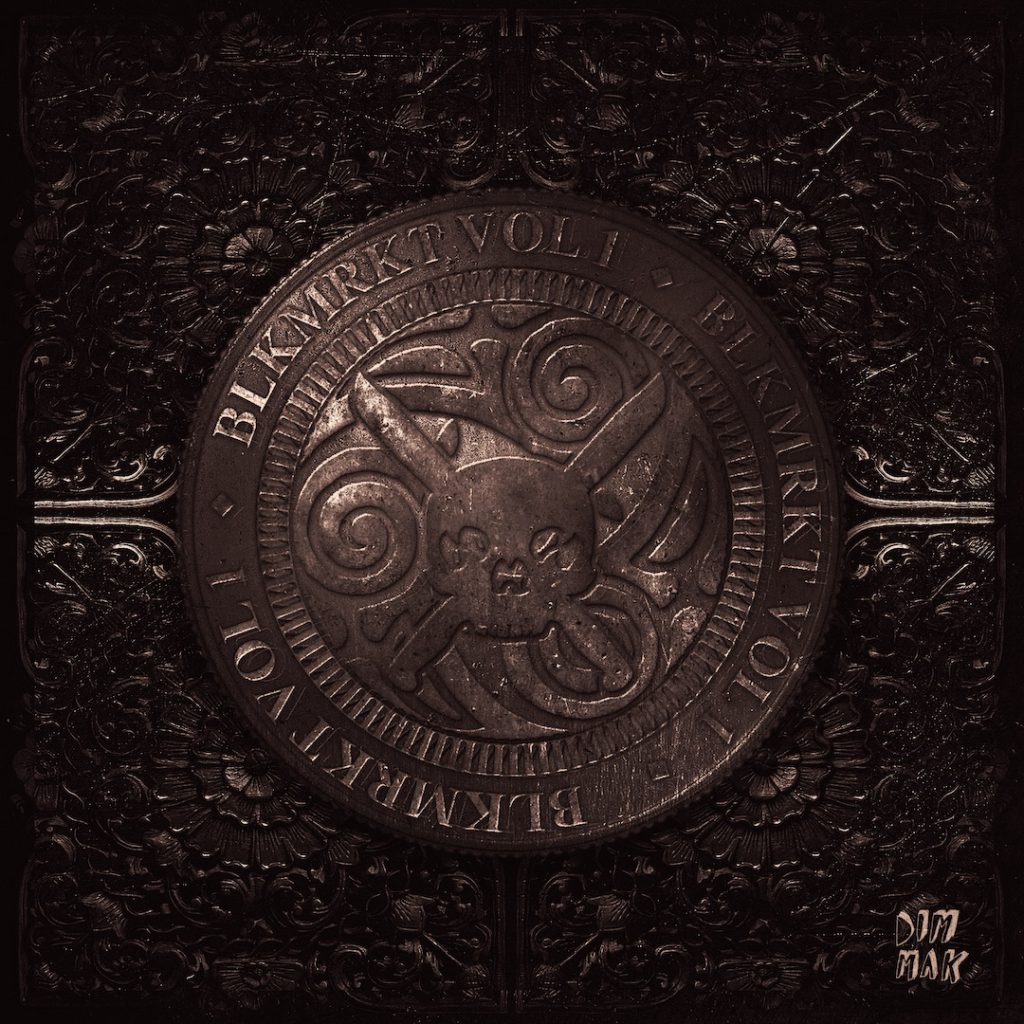 ---
Follow Riot Ten on Social Media:
Facebook | Twitter | Instagram | SoundCloud