If there's one release turning up the dial on the heat this summer it's the latest from BIJOU, a 15-track album dubbed Diamond City.
---
Since first breaking onto the scene BIJOU has solidified himself as one of the most forward-thinking artists in the G-House realm. Constantly pushing the boundaries of his own sound, he incorporates a range of influences ranging from house to hip-hop with a touch of bass in there for good measure as well. Now, after numerous tunes that have lit up crowds pre-quarantine and livestreams over the past few months, BIJOU has released his debut album Diamond City.
Clocking in at 15-tracks in total, Diamond City puts the creative genius that BIJOU brings to the table front and center. Songs like "Benjamins" with Wifisfuneral and "Westside" with Dr. Fresch and Willy Northpole showcase the bass-fueled G-House sound that he's been known to deliver. The wonky stylings on "Throw It Up" and "Willful" also make these two tunes stand out from the rest of the collection as well.
But the depth doesn't stop there as BIJOU also explores the future house sound that rose in popularity during the latter half of the past decade. The vocals from Vannah on "Fantasy," which also sees him team up with DLMT, really hit the spot and make it a perfect tune for those days spent by the pool. Additionally, Bekah dominates the soundscape on "New Ways To Love," a fresh tune that will have listeners grooving on their makeshift dancefloor in no time at all.
All in all, the trip to Diamond City with BIJOU is one that's absolutely worth taking. Listen to the album below, download or stream it on your favorite platform, and let us know which tune is your favorite in the comments!
Stream BIJOU – Diamond City on Spotify:
---
BIJOU – Diamond City – Tracklist:
Benjamins (feat. Wifisfuneral)
WHOA (feat. Party Favor)
FTP (feat. Denzel Curry)
Baller (feat. Cuban Doll)
BIJOU & Dr. Fresch – Westside (feat. Willy Northpole)
BIJOU & Jacknife – Willful (feat. Chetta)
Fantasy (feat. DLMT & Vannah)
My Woes (feat. Splashwoe)
Keep It Movin (feat. Marco XO)
New Ways To Love (feat. Bekah)
Crown (feat. Tyler Graves)
Swag (feat. BLK Llama)
Laid Back (feat. Black Smurf)
Throw It Up
G-Code Pt.2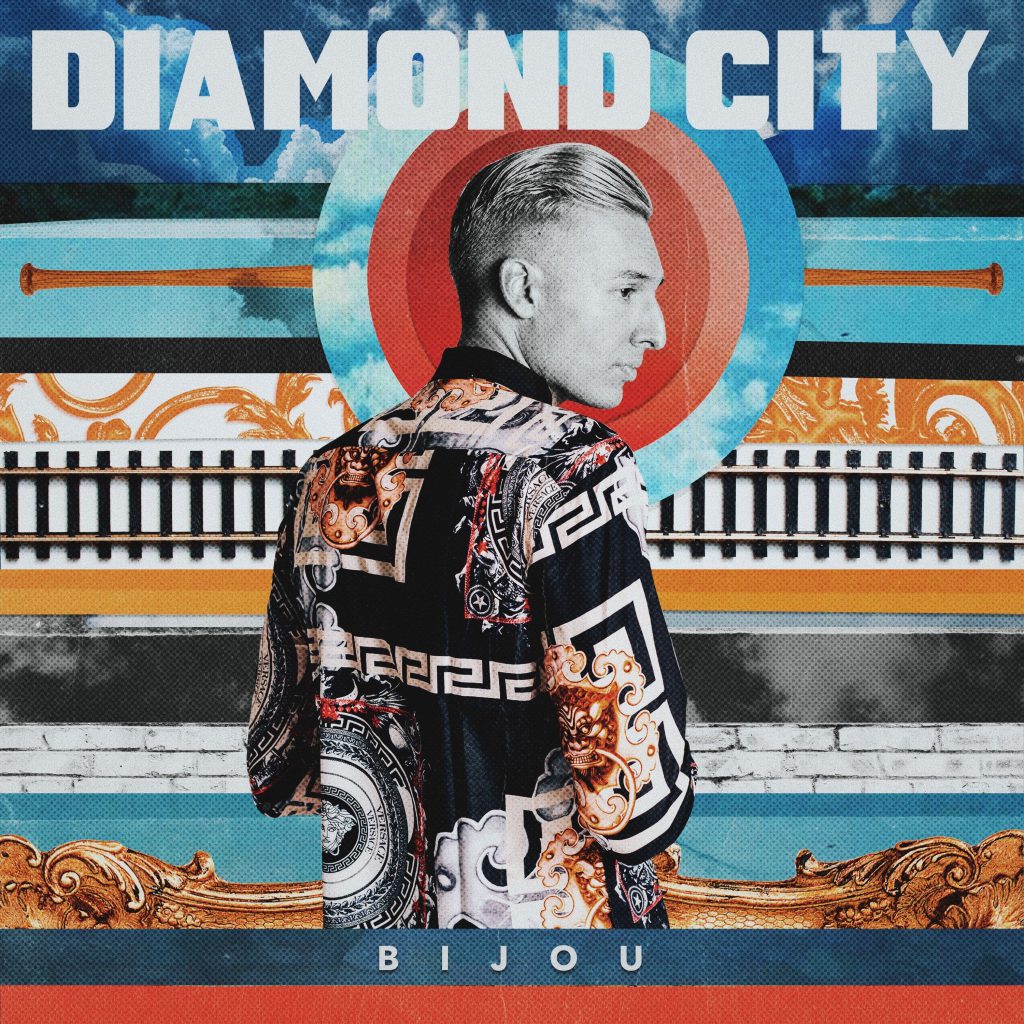 ---
Follow BIJOU on Social Media:
Facebook | Twitter | Instagram | SoundCloud