TOKiMONSTA serves up five delicious remixes of her hit tune "Come and Go" from artists like Damian Lazarus, Dombresky, and more!
---
Earlier this year, TOKiMONSTA shared with the world a true to heart album, Oasis Nocturno, giving her fans a taste of the electrifying magic in store for this year. Since then, the LA-based queen has been dominating even in the face of the global pandemic with impressive livestreams, hosting her own show on Lost Resort TV to help uplift the community and plenty more.
Now, TOKiMONSTA announced that Oasis Nocturno Remixed will be arriving later this year to gift fans with a load of fresh cuts from the monumental release. But to tide us over until then, she's unveiled remixes for one of the hit tracks on the album, "Come and Go," that serves her faithful following delicious takes from artists like Damian Lazarus, Dombresky, Falcons and KingJet, Promnite, and Halogenix.
"The best thing about a remix is how a single song can be infinitely reimagined and rebirthed. All the artists involved in this project gave "Come and Go" their own unique and amazing touch. Now we all get to enjoy an amazing slew of danceable bops."

TOKiMONSTA
Make sure to check out Come and Go (Remixed) on Spotify below or your preferred platform, and read on for a deeper look at the remixes that can be found inside!
Stream TOKiMONSTA – Come and Go EP on Spotify:
---
"Come and Go" has been revamped in brilliant ways, to say the least, and the mastering production behind it can't go unseen!
Dombresky definitely elevates this tune with his surreal, carefully thought out style of production. He plays with a balance of the higher tempo and softer vocals to really perfect the beat in a fresh, unique way. Damian Lazarus reshapes this track in an extraordinary manner as well for the second offering on this release. While Dombresky heightened the track and its velocity, Lazarus did just the opposite by toying with house-infused breakbeats and heart-racing kicks throughout the rework.
Echoing the works of the first two tracks, both Promnite and Halogenix bring to the table exclusive mixes that serve the album with electric soundscapes and vibes. The passion behind the tracks is hard to miss as each beat ignites the fuel from within! While both of these producers are rising in the scene, their names will be hard to miss in the near future if they continue gifting us remixes like these.
Saving the best for last are Falcons and Kingjet with the final remix and it's safe to say this remake is much different from within. These two artists intertwine R&B notes and an electro bass-line slowing the pace of the track completely. While some might say this tune is unique to traditional dance music beats, it still serves as the perfect car ride tune after a long night dancing in the festival scene!
---
TOKiMONSTA – Come and Go (Remixed) – Tracklist:
Come and Go – Dombresky Remix
Come and Go – Damian Lazarus Re-Shape
Come and Go – Promnite Remix
Come and Go – Halogenix Remix
Come and Go – Falcons Remix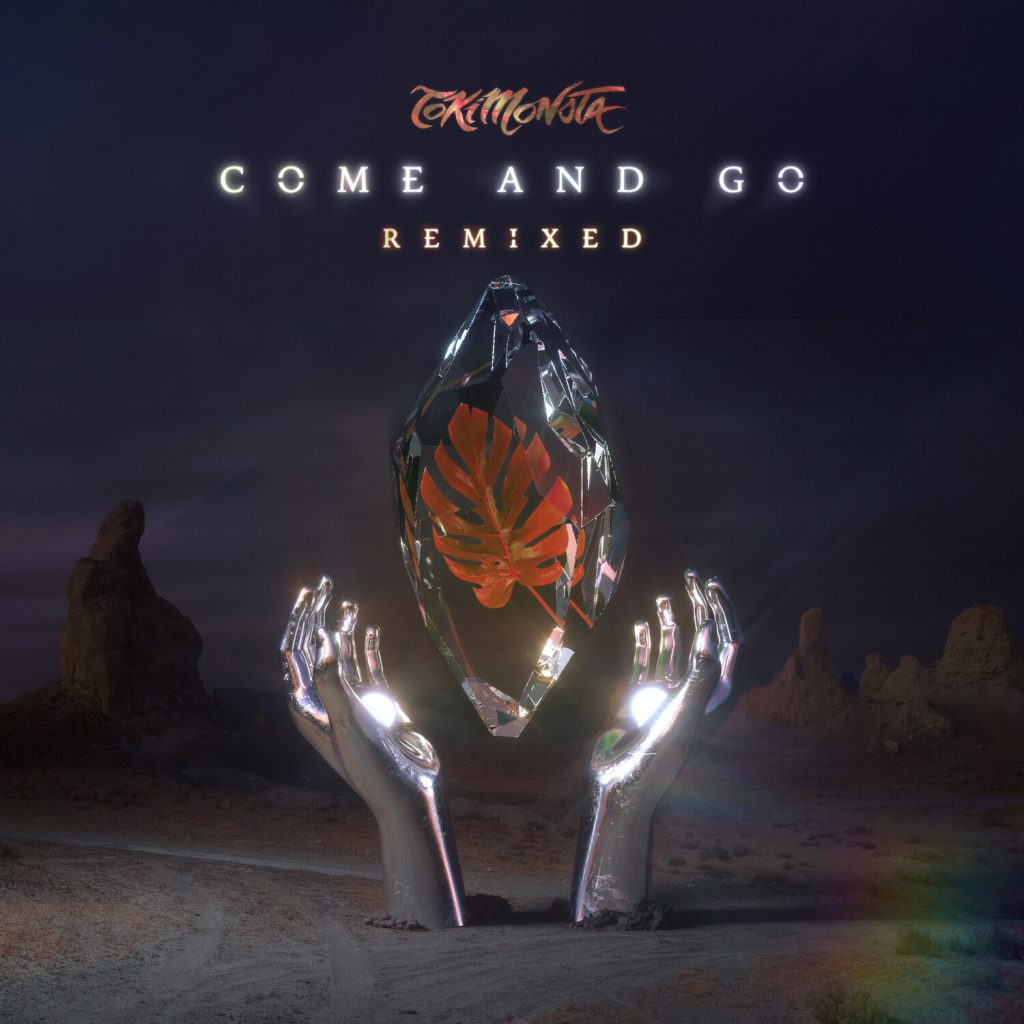 ---
Follow TOKiMONSTA on Social Media:
Facebook | Twitter | Instagram | SoundCloud | YouTube