We sat down with Bear Grillz to discuss his new EP Ground Zero and how he's stayed connected with fans during the global pandemic.
---
Bear Grillz has built a remarkable career since first breaking onto the scene. He's created his own vibe that separates himself from many other artists in the dubstep realm with renowned releases such as his 2019 album Demons, his single "Heavyweight," and so much more. Now, Bear Grillz gifts fans with his new heart-throbbing EP, Ground Zero which includes his most recent single "Fire."
The Ground Zero EP features four tracks in total and a surprise addition as well in the way of a fresh face in the hip-hop scene, Salt Lake City's Atarii. This rapper on the rise is bridging the gap between the two genres while also working with other artists in the scene like Riot Ten and AJ Salvatore.
Although there are not any shows to look forward to at the moment due to COVID-19, Bear Grillz still brings fans hope by continuing to release music and making things in quarantine a little more enjoyable. He's also taken the virtual stage during a number of livestreams as well to bring his energy straight to their rave caves, and now he's sat down with us for a chat!
Listen to Ground Zero on Spotify below, download or stream the EP on your favorite platform, and keep reading for our chat with Bear Grillz!
Stream Bear Grillz – Ground Zero on Spotify:
---
Hey Bear Grillz, thanks for chatting with us today and congratulations on the release of your latest EP Ground Zero. What was the production process like when bringing together these four tracks, did they all get produced with this release in mind?
Funny story. Once the quarantine hit, I wanted to look out for new vocalists so I took to the Twittersphere with a post. After listening to many vocalists that submitted their work, I reached out to Atarii. He wrote the lyrics to "It Aint True" and "Vision" and we wrapped those records up in a day. He is also the vocalist on the pre-drop samples from "Don't Giva" and "Fire." The EP just kind of came together from that.
Last year saw the release of your full-length album Demons, which also received a deluxe edition packed with remixes. As an artist, what challenges do you face when creating an album compared to an EP? Is it more difficult to condense the story you're trying to tell at times?
I prefer EPs to be honest. In today's world with so much information being thrown at us, I just think that creating an album isn't what it used to be. In the traditional sense, artists like Whitney Houston, Red Hot Chilli Peppers, etc would create an album and tour off that album for a long period.
Today, releasing singles and occasionally EPs keeps you at the forefront of everyone's timelines. I think its really easy to forget an artist these days. Anyway, the album came about because I felt I had a special message. Demons was, in a sense, a story that I had going through some inner struggles with depression and anxiety and wanted to share that story to let everyone know that it was okay to feel that way. I just thought it was a more powerful body of work in the form of an album versus an EP.
While many artists have been busy in the studio of playing livestreams during the pandemic, others haven't felt as inspired. What has your experience in quarantine been like over the past few months?
I have been very selective when choosing to do live streams. I think they are cool but i would prefer that someone see my performance in a live setting. Dubstep is meant to be seen live with big bass and a lot of energy. It's hard to translate that over a livestream.
You've taken the virtual stage as well with performances during Virtual Spring Awakening and the Global Dub Livestream. As an artist who has toured consistently over the years, did it feel weird playing in front of a computer instead of a crowd?
It definitely feels weird. It was hard to garner the excitement you feel versus playing in front of thousands of people. I would be playing my set, look at my girlfriend and my dog who were just sitting on the couch and watching TV. Definitely felt strange.
Is there a difference in how you've curated the tunes you play in your sets for these streams? Have you found yourself digging deeper for gems or has it remained similar to when you were playing live shows?
There hasn't been much of a difference. I have played a lot more original Bear Grillz music in these streams than I normally would though. I still approached the set in the same ways I would always.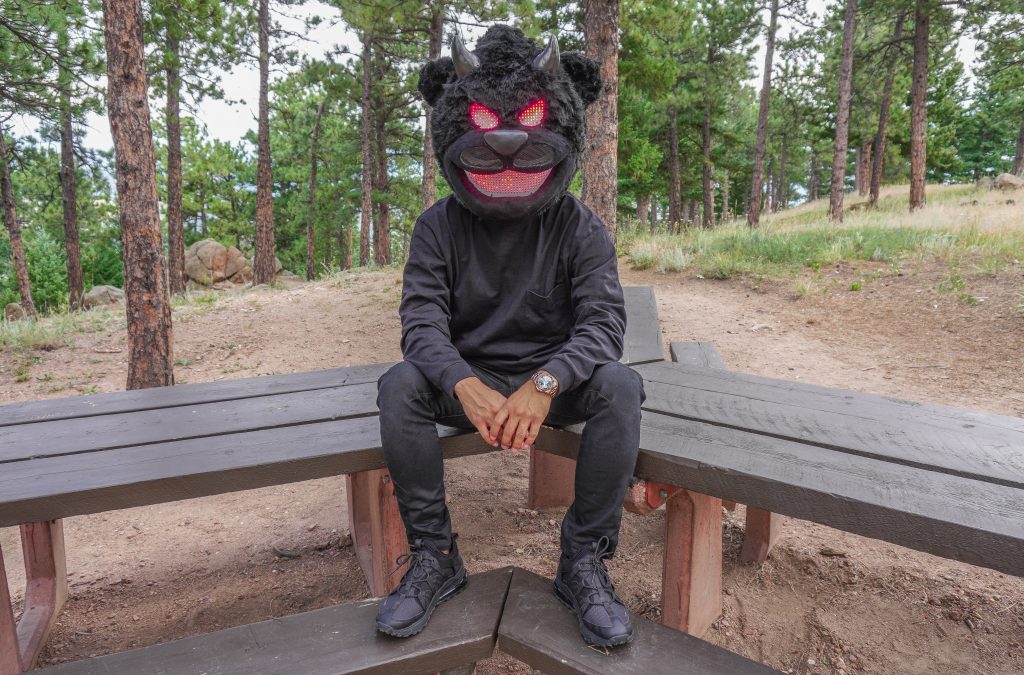 On top of the amazing releases you've been dropping fans have been stoked to see the return of the Bear Necessities radio show. What prompted the comeback and do you have any surprises in store for future episodes?
I just felt that given my stance on the live streams, I wanted everyone to know that I am still here and still doing what I love. It all comes back to not being forgotten in today's fast paced social media world.
The pandemic has changed the way we all live our lives and that extends to how artists and fans interact. How have you stayed engaged with your community online?
I haven't been as active on social media as I normally would if I was touring. A big reason is that it's hard to update your life multiple times a day when you're just sitting on the couch and post pictures of travels or shows when you can't leave your house.
Doing the radio show has kept me engaged. I have also been designing and releasing a lot of merch which has been pretty awesome.
Finally, what are you most excited for when we get out of quarantine? Where is the first place you plan to go?
Not sure the first place I will go but I can tell you that I will never take my job for granted and will always feel fortunate to do what I am most passionate about. Thank you guys for the great interview. I hope you enjoy the EP! <3
---
Follow Bear Grillz on Social Media:
Facebook | Twitter | Instagram | SoundCloud | YouTube