AJ Salvatore has burst out of his shell with the release of his latest track "Realms"!
---
In the new age of dance music, the genre boundaries have been broken and producers can truly make any style that they desire. Artists are encouraged to change things up and have no fear when exploring new sounds, and it gives listeners a treat when a new song is released. A prime example of this is AJ Salvatore's new tune titled "Realms," which is a completely different direction than his other tracks that have been released thus far.
AJ Salvatore is a relative newcomer to the scene, however, in a short time he has shown that he can hang with the best of them. His tracks have reached the top 25 on both the US Viral 50 and Global Viral 50 charts on Spotify and he's opened for the likes of Borgeous, Ghastly, Dirty South, Shaun Frank, and SNBRN. Known for his ability to get the crowd moving, his latest release "Realms" highlights the high energy feel that he brings with him wherever he plays.
Listen to AJ Salvatore's latest track "Realms" with Atarii on Spotify, check out my take on the track below, and download the tune for free today via ToneDen!
Stream AJ Salvatore (feat. Atarii)  – Realms on Spotify:
---
"Realms" is made for festival play with its top-notch energy and sounds!
The track starts off with hard-hitting hip-hop vocals from Atarii which set the stage for the rest of the song. The song quickly builds from this into an immensely energetic bass house type drop that is beyond hype! A second verse from Atarii leads into a second drop that is similar to the first with a more breakbeat rhythm.
It's incredible to see the range in AJ Salvatore's production. His past few releases have been amazing electronic-pop type songs, but this one is bass-heavy and gritty. He's definitely setting himself up for success and we can't wait to see what else is in store.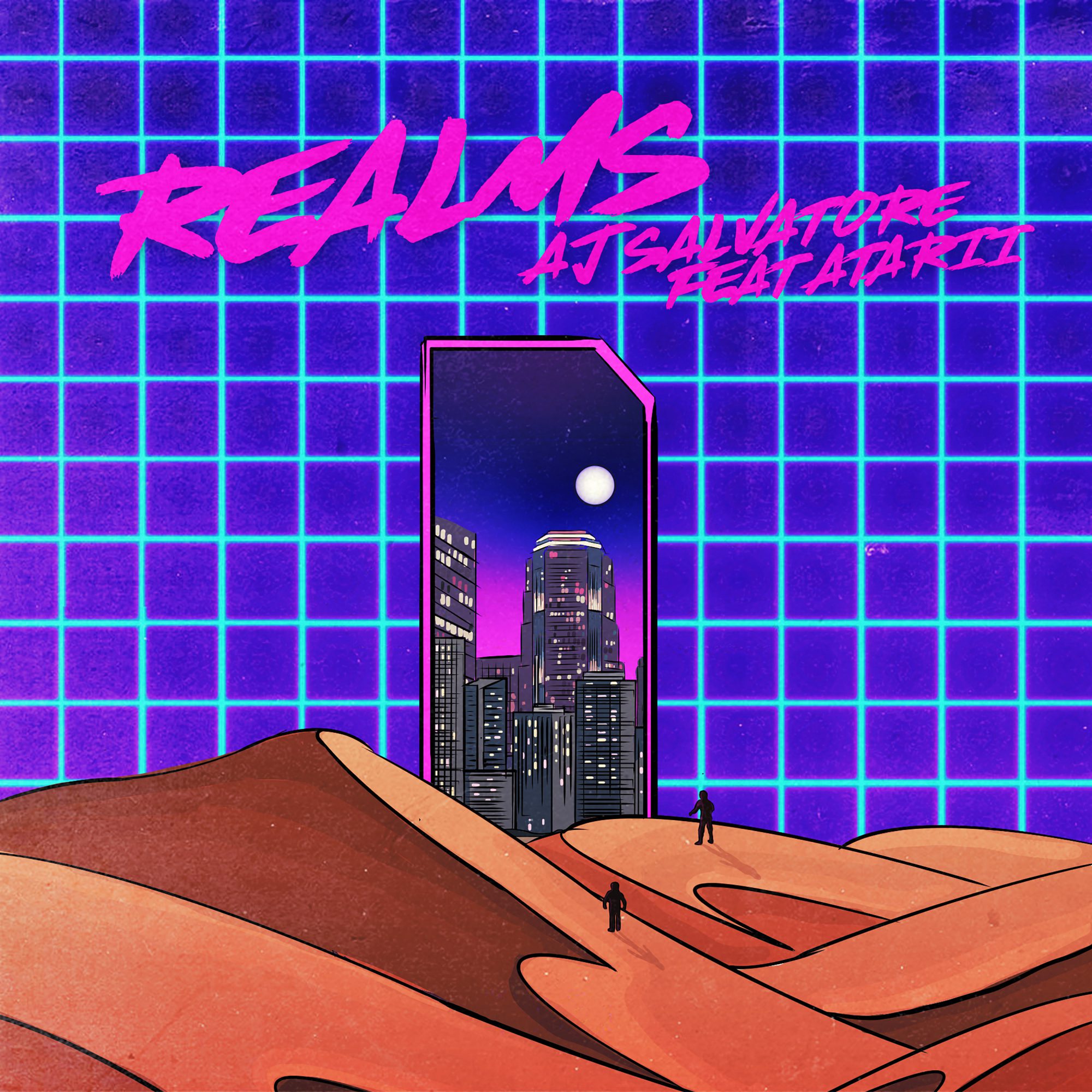 ---
Connect with AJ Salvatore on Social Media:
Facebook | Twitter | Instagram | SoundCloud