Rising star Elated proves why he is a force to be reckoned with in the scene by taking listeners away to his Dream House.
---
One of the artists who has been making giant strides in the trance scene as of late is none other than Elated. Riding a wave of success into the new decade, he was named one of our top trance artists to watch and continues to amaze his fans with his releases. Now, he's gifted us all with the first volume of his Dream House compilation series.
What is Dream House anyway? The term "dream house" is also called dream trance or dream dance as it was derived around the time that there was little division between house and trance. The "dream" style of electronic music is mainly house and trance mixed with uplifting orchestral sounds, with Robert Miles' "Children" acting as a perfect example.
The name Dream House is a perfect title for Elated's compilation series as it describes his style flawlessly as he's focused on music that connects with listeners as opposed to being stuck inside one genre. The orchestral sounds that are unique to the dream style permeate his work and this compilation album ushers in a new era as well, as it marks the first release on Dream House Recordings.
On Dream House, Elated shows his depth and range. The compilation album consists of five tracks that were released previously, "Emerald," "Crimson," "Ultraviolet," "Snowcapped," and "Epiphany." That flurry of tunes are paired with "Inhale//Exhale," "Twice in a Lifetime," and "Absolute Zero" as brand new releases.
Listen to Dream House Vol. 1 on Spotify below, download or stream the album on your favorite platform, and read on for my review of the album!
Stream Elated – Dream House on Spotify:
---
The compilation starts out with "Inhale//Exhale," one of Elated's new tracks.
"Inhale//Exhale" sets the tone for the first three tracks as it's both relaxing and contemplative and includes emotionally loaded breathiness which is a nod to the title. It quickly increases and plateaus then launches into a style reminiscent of Ferry Corsten's Gouryella alias but with Elated's special touch.
The track combines and alternates between quick, plucky progression and a classic trance sound which emerges as a beautiful outpouring of emotion. If you have a longing for this dreamy style, I would definitely recommend this track. This is easily one of my favorites on the compilation.
The next track, "Epiphany," has that similar Gouryella heavenly sound which makes the continuation from "Inhale//Exhale" almost seamless.
When listening to the continuous mix, it was hard to initially notice that "Epiphany" was not "Inhale//Exhale" but there are quite a few tell-tale markers. Aside from the obvious lack of breathiness that was emblematic of the aforementioned track, "Epiphany" sounds a bit more anthemic.
"Epiphany" is more of a contemplative slow burn but when it arrives at its uplifting destination, we see that it was well worth the wait. The track is perfectly titled as the beginning is thoughtful but once it gets to the point where the music is booming, it never lets up. "Epiphany" is a musical interpretation of those moments that are initially pensive that then quickly change once a great idea pops into your head. It's that positive, exciting feeling associated with finally understanding or gaining insight.
Then Elated delivers "Twice in a Lifetime," a tune filled with unique layers.
For example, there's the drum that resonates from side to side and the "wah-wah" that initially distinguishes it from the usual heavenly sound that I became familiar with in the first two tracks. However, not to fear, as it doesn't stray away from the signature sound found in "Inhale//Exhale" and "Epiphany."
"Twice in a Lifetime" really focuses on those distinctive creative elements and lets the listener appreciate them before hitting peak uplifting with exploding melodies, energy, and orchestral pieces that together are simultaneously uplifting and calming.
From there, listeners are exposed to a trio of throwbacks that move away from that dreamy style and usher in a more modern trance sound.
I was surprised to hear "Emerald" as it's a bass-heavy track and different from the tone set by the multiple uplifting dreaming tracks I became accustomed to hearing. However, what's special about this particular track is that it was the beginning of Elated's journey as an artist, so it shows the evolution of his sound from 2017 to now.
The beginning reminded me of those eclectic Silk Music sounds followed by a segment that took on a more ambient otherworldly flavor. I love how the track progresses as I never knew what was to come next and kept me on my toes.
"Emerald" is less dreamy and instead possesses more of an energetic modern uplifting trance style. The explosion of sound that occurs within the track was another surprise but was amazing and evoked quite a bit of emotion. The dance factor is huge; I mean, how could you hear the song, the melody, and stay seated?
"Crimson" perfectly fits in within these more uptempo tracks but also seemed most like the odd one out. Within the track, I heard hints of a happy hardcore style mixed with trance. It has that similar bursting energy found in "Emerald" which makes for a very fun and danceable track.
My absolute favorite track on the entire compilation, "Ultraviolet," is bombastic and franticly paced with a backdrop of beautiful orchestral pieces.
"Ultraviolet" begins with a touching piano intro that hooks you in and follows with layer upon layer of grandiose sounds and a frantic feeling associated with the tempo. From the melody to the piano, as well as the orchestral potpourri, the track evokes profoundly emotional feelings. It also sounds similar to a faster-paced version of orchestral trance tracks that you would typically hear from Driftmoon, Ahmed Rohmel, or BT's Electronic Opus.
At one point there's a break in sound and the track is completely silent. That break left me sad and wanting more, so you can only imagine my surprise when I got exactly what I wanted. With the construction of the track and the many instrumental pieces, this would be a fantastic track to see with a live orchestra in a Pete Tong and The Heritage Orchestra-type setting.
At last, we arrive at the final two tracks which are the techiest ones of the album.
The first of the final two tracks is "Snowcapped." It's a beautifully delicate song that slowly gets harder and one track that is closest to the modern uplifting style with a kiss of tech-trance. The track has more of a basic progression but the way it's presented makes it stand out with the form it takes on and the layers that envelop it changes throughout the track.
I liken it to a person evolving through life, always the same person at the core but taking on different forms and surrounded by different things as they pass through time. One of the greatest parts of the song is the accompanying video which is in virtual reality when viewed via the YouTube app; I invite you to check out that winter wonderland.
The last track "Absolute Zero" shows Elated's range.
Like "Snowcapped," "Absolute Zero" is neither dreamy nor straight trance. It includes different elements such as an equally strong bassline and drum and bass-sounding kicks, which was a nice surprise. The track is a great way to end as it reinforces that Elated is not so much a trance artist but an artist that is bridging that gap between multiple genres such as trance and house. With a name like "Absolute Zero," there's no mistaking that we have arrived at the end of the compilation.
On Dream House, Elated perfectly shows his depth and breadth as he connects listeners to a world between trance and house. 
If you're a fan of that dream house and trance sound of yesteryear but also like the bounce and uplift of modern trance tracks, then Dream House is for you! This compilation perfectly illustrates why Elated is a rising star in the scene and we can't wait to hear what he has in store for us next!
---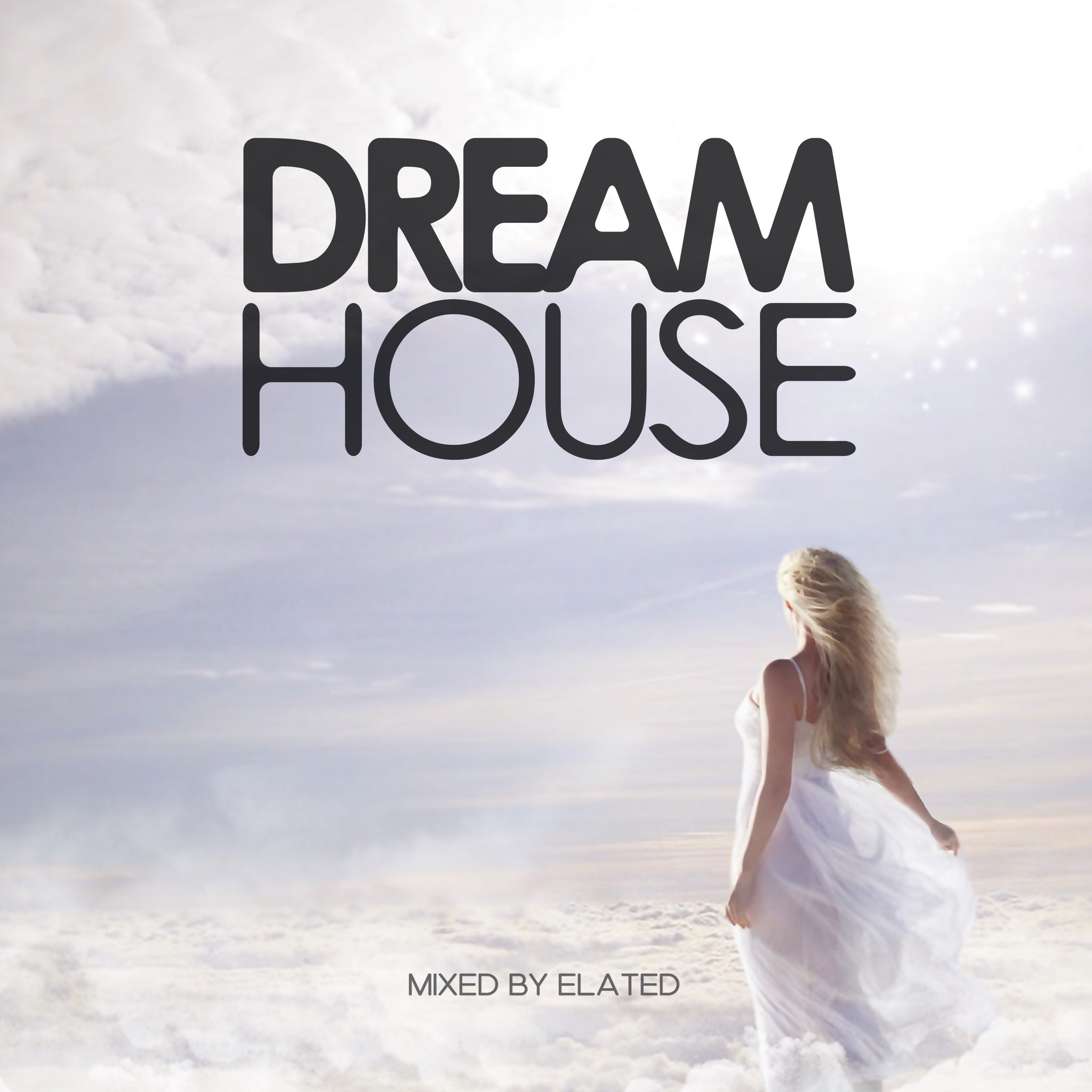 Dream House Vol. 1 – Tracklist: 
Inhale//Exhale
 Epiphany
 Twice in a Lifetime
 Emerald
 Crimson
 Ultraviolet
 Snowcapped
 Absolute Zero
 Continuous Mix
---
Connect with Elated on Social Media:
Facebook | Twitter | Instagram | SoundCloud