Stepping outside of their comfort zone, TRUTH has released their first DnB EP on Deep, Dark & Dangerous.
---
TRUTH, the dubstep duo that has developed a serious following recently with their fantastic beats and livestreams, surprised fans last week by dropping their first Drum n Bass project on their flagship label, Deep, Dark & Dangerous. The five-track EP, Without You, pays homage to the genre's Trans-Atlantic roots in stylistic purity while also incorporating the distinct sound design that characterizes North American bass music.
Considering the duo originally hails from New Zealand and is now half based in Los Angeles, this melding of influences is unsurprising. With tracks ranging from Liquid and Half-Time to Jungle and Neuro; on this EP, TRUTH shows us a diverse, understated side of their sonic identity.
Listen to the Without You EP on Spotify below, download or stream it on your favorite platform, and read on to dive deep into this release from TRUTH!
Stream TRUTH – Without You EP on Spotify:
---
Every aspect of this project screams of romantic angst.
Right off the bat, there is the juxtaposition between the love-song-style title and the album artwork laden with gothic skulls. More critically, however, there is the song progression – moving from ethereal and full soundscapes to heady and minimal ones.
We begin with "Pass Me By," a liquid DnB song featuring Lelijveld which uses piano chords and jazzy female vocals reminiscent of Halogenix to construct a gorgeous, hopeful atmosphere. Halfway through the track, the tranquility is broken up by the introduction of a heavy, oscillating bassline that my brow is yet to unfurl from, setting the tone for what is to come later in the EP.
On the eponymous second track, "Without You," we continue to hear the softer side of TRUTH. Using sustained bass lines, heavy reverb, and smooth horn instruments, this atmospheric track walks the line between Jungle and Breaks.
The EP hits a turning point with the third track, "Eyes on Me."
The strongest track on this project, "Eyes on Me" flows between DnB and Half-Time rhythms, exhibiting the most dynamic tempo range of the five. The unique drum pattern, intricate use of high hats, and panned, psychedelic vocals create an important mood shift. Instead of feeling relaxed, you now feel alert. You feel like you should be on your toes. The romantic naïveté of the first half of the EP is shed, and all that is left is angst.
We end on the two most minimal yet highest energy tracks. First, "Heartbreak" is a Neuro track that brings to mind early Koan Sound. Last, "Miasma" a glitched-out track that may have you wondering if Noisia has entered the room. By keeping vocal elements present in both, the wistful feeling of the first half of the project remains but is now overridden by the attitude of this second half.
It is yet unclear if this EP is a sign that DnB will become a signature sound that Deep, Dark & Dangerous curates in addition to its bread and butter of deep dubstep.
Perhaps this is simply yet another bass music project in keeping with the larger DnB trend that has been sweeping the North American scene. Perhaps not. What is clear is that, especially with Noisia's impending retirement soon going into effect, there is a vacuum to be filled in terms of the next generation of thought leadership in DnB. Time will tell if that vacuum is TRUTH shaped.
---
TRUTH – Without You EP – Tracklist:
Pass Me By
Without You
Eyes on Me
Heartbreak
Miasma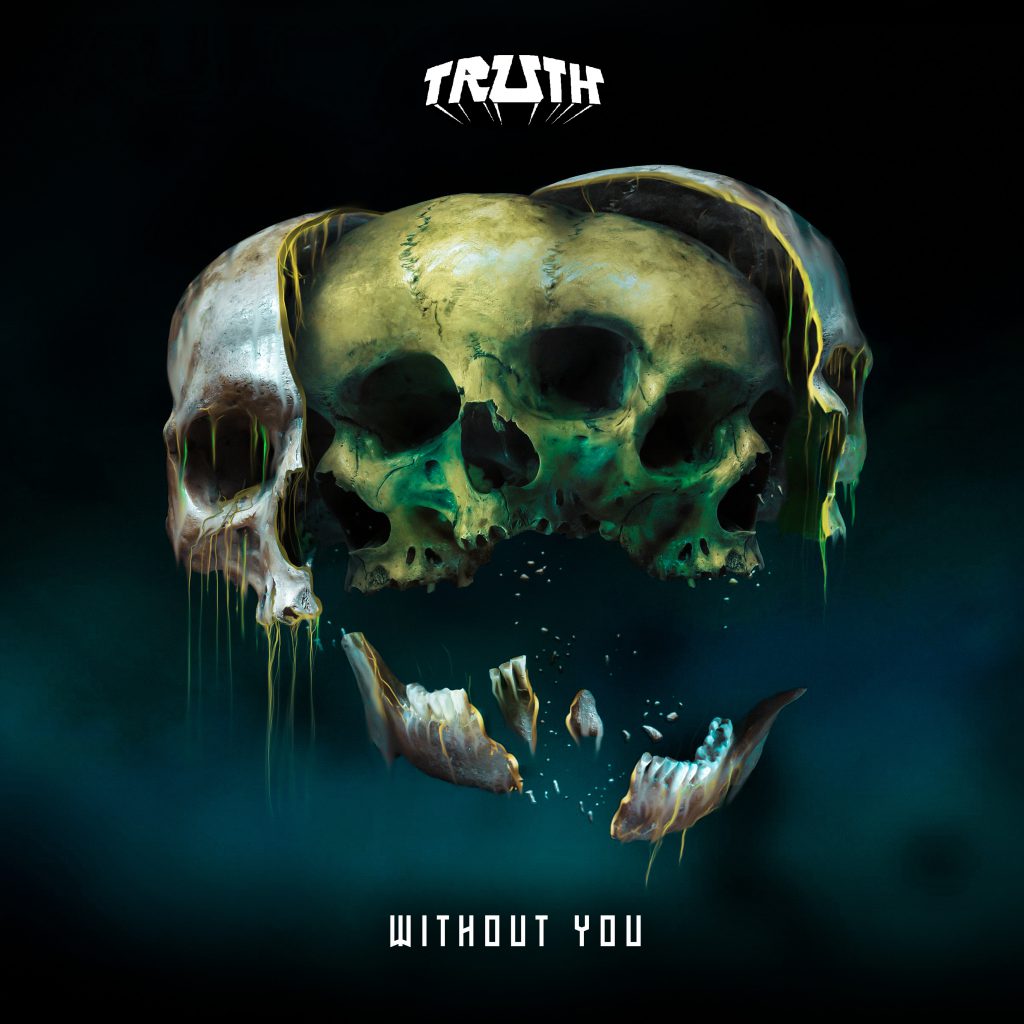 ---
Follow TRUTH on Social Media:
Website | Facebook | Twitter | Instagram | SoundCloud | Spotify