Blake Coppelson swung by to chat about the logistics behind Digital Mirage, working with Brownies & Lemonade, and future plans for Proximity!
---
There's no doubt that electronic music fans around the world have tuned in to a video on Proximity's YouTube channel at least once since it first launched. Over the last few years, Blake Coppelson, founder of Proximity, has cultivated an incredibly successful channel that started with the simple idea of wanting to share music with his friends.
Proximity now boasts over eight million subscribers on YouTube with content ranging from exclusive releases, mash-ups, and mixes. But during the Coronavirus pandemic, they took things one step further by teaming up with Brownies & Lemonade to throw not one, but two virtual music festivals called Digital Mirage.
Featuring the likes of Oliver Heldens, Kaskade, Subtronics, Boys Noize, and hundreds of other artists Digital Mirage quickly became the talk of the virtual town. Both editions of the virtual festival were widely successful and raised over $300,000 for the Sweet Relief Musicians Fund and over $70,000 for the Equal Justice Initiative and Color of Change. Not to mention, it gave fans an opportunity to escape from reality and get lost in the music at such a crucial time.
We were inspired and awe-struck after watching both events and reached out to Blake to go over how Digital Mirage came to fruition, his partnership with Brownies & Lemonade, and more. So read on for our full interview with Blake Coppelson!
Watch sets from Digital Mirage on YouTube:
---
Hi Blake! Thanks for chatting with us today. Let's kick things off by looking at the lengthy history of Proximity. What led to the creation of the channel on YouTube? Was there a specific moment of inspiration?
Thanks for having me! I actually started the channel so that I could share music with my friends more easily when I would go to their homes. I had no idea how to make a blog, so this was the easiest way to do it. What I noticed was that I was indirectly the first person posting these tracks to YouTube, so slowly but surely, others started viewing and subscribing to my channel. Noticing this, I capitalized on the audience by creating the logo and overlaying it over all my uploads and simply started the blog on YouTube!
Over the years you've also pushed the boundaries with the releases you've featured to highlight both new and established artists. Who have been some of the most memorable ones to grace the channel?
I would say the few that I have been uploading since the beginning and seeing them grow as a fan as well have been Porter [Robinson] and Illenium. From signing Illenium's first singles to our record label and being a part of the marketing campaign for Worlds. They have been pretty memorable for me. 
Back in April, Digital Mirage was one of the first weekend-long virtual festivals. What was the process like in getting the 50+ artists together for the event?
It was incredibly difficult to not only organize 50+ conversations but get them in time. From idea to execution, it was 2.5 weeks. We were scrambling still up until a few hours before going live, but somehow still pulled it together to raise over 300,000 dollars for COVID relief.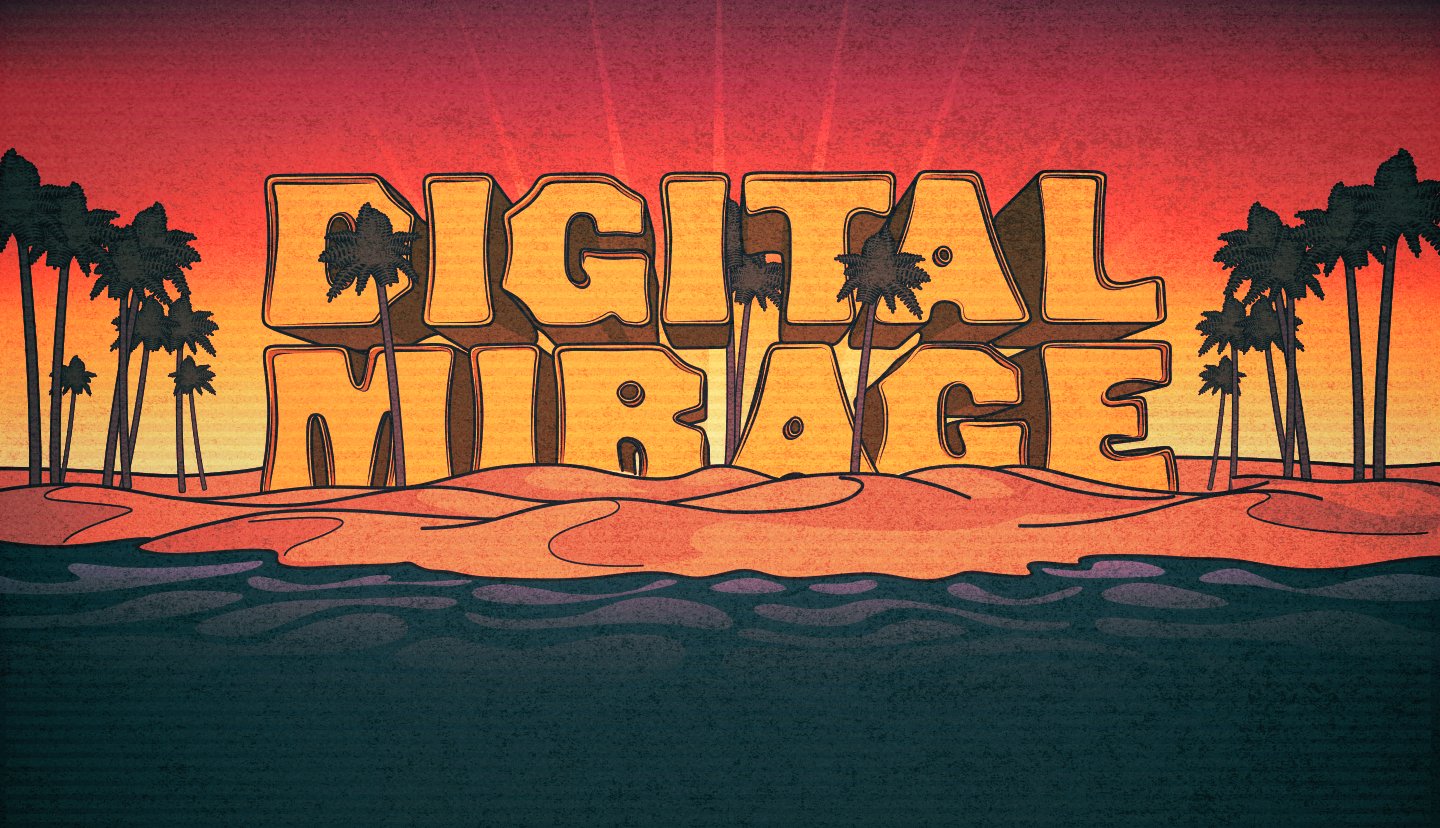 From a technical standpoint, how difficult was coordinating all of the different sets coming in from artists and running the show?
It was difficult because not everyone had CDJs or the right camera set up. We had to communicate and improvise with every artist and their team to make sure they had the right video files, audio input, camera angles so everything would look streamlined/cohesive. Having pre-recorded sets made it logistically way easier as we did not need to worry about dedicated wi-fi networks, latency issues, or the extra step of having the artist stream live at a specific time and destination for Digital Mirage. 
The first edition of Digital Mirage raised over $300,000 for Sweet Relief Musicians Fund and the second edition raised over $70,000 for Equal Justice Initiative and Color of Change. A truly impressive feat that showcases a new way of fundraising. What were your first impressions when seeing this type of support come pouring in? 
We genuinely were not expecting this viewership and support. We were doing numbers similar to Insomniac's flagship events, particular EDC Las Vegas. Starting a brand from nothing and rivaling some of the biggest streams and even beating some of them is incredibly humbling and also legitimizing. 
Digital Mirage 1 & 2 had some incredibly unique sets from Chet Porter's underwater set to Oliver Heldens playing at the Royal Concertgebouw in Amsterdam to artists bringing some mind-blowing visuals such as SHADES. What were some of your favorites?
To be honest you named a few of them already. I also want to mention Zeke Beats, Deathpact, Subtronics, Elohim, and Dab the Sky. These are still on repeat. 🙂
What was the synergy like between you and Brownies & Lemonade to throw two outstanding events?
It was honestly perfect. Their work ethic and team are exactly in line with ours over at Proximity. They also have amazing artist connections and were able to procure a roster of artists that we otherwise would not have been able to tap in to. We were two separate companies that worked together seamlessly for Digital Mirage and we can't wait to do future iterations of the brand both live and offline as well. 
Proximity was already a massive YouTube channel that you have cultivated throughout the years and now you have successful online festivals under your belt. What can you tell us about the future plans for the channel?
We're taking the time to really make sure we do every part of the brand right. We're still focusing on the channel as well as our record label (since 2017). And now that we have another wing under our belt (Digital Mirage + more), we want to establish those sectors and do it right before we venture off to what would be the next arm of Proximity. TL;DR no specific plans for anything new just yet but hopefully soon!
With things beginning to re-open and in-person events starting to take place, such as the drive-in raves, do you feel that virtual festivals will still continue online?
We still believe so – but the saturation will soon catch up and only a few brands will continue to live. But they will never be what they were from the first Digital Mirage since the lockdowns helped viewership numbers drastically. However, from an accessibility standpoint, people want to tune in to see artists from all over the world. The revenue model from a charity standpoint will probably need to change to support artists financially. 
Finally, if you could offer up an inspiring message during this uncertain time, what would it be?
Everyone is hurting as a result of businesses shutting down, but it's a matter of pushing yourself given the current climate to innovate or do something unique. I have seen artists flesh out albums, perform for live-streams, and even program weekly content to keep their fans engaged during this time until things open up again. 
---
Connect with Proximity on Social Media: