Farius has gifted his fans with an exclusive guest mix on Apple Music called Free Now, Pride 2020 to help celebrate Pride Month in style!
---
Since first breaking onto the scene, rising star Farius has not only gained recognition from fans globally but immense support from renowned artists like Armin van Buuren, Above & Beyond, and more. Now, he has partnered with Apple Music to deliver a mix dubbed Free Now, Pride 2020 dedicated to celebrating the life of Harvey Milk, one of the first openly gay officials in San Francisco during the '70s.
Farius' mix was developed through a series of important speeches around LGBTQ rights, the journeys that people go through when coming out, and the impact that love had. Speaking about working with Apple Music to release the mix, he said, "I think it's fantastic that Apple Music is supporting and shining a spotlight on LBGT+ artists again this year. I recently read a Billboard article that discussed the fact that EDM is a by-product of the music created by gay black men in Chicago in the early 80s but is today dominated by straight, white men and I couldn't agree more."
He went on to discuss the importance of labels and other artists in the dance music scene standing with the LBGT+ community. "Labels like Enhanced and Anjunabeats are making waves with their open support for LGBT+ artists. Notably, after the 2016 Orlando shooting in LGBT+ nightclub Pulse, trance trio Above & Beyond were the only act at EDC to show support for the community just a few weeks later by changing their stage visuals to a huge rainbow," he said.
"As an LGBT+ artist in the straight, white, male world of EDM, it's a fantastic feeling to be a part of a label that publicly shows support for diversity and the community you're a part of."

Farius
As for the mix itself, Free Now, Pride 2020 is brings 13 solid gold gems that will have you stuck on repeat.
Farius sets the tone for the mix with the opening track of the mix, where he used the final speech made by Harvey Milk before he was assassinated to help carry on his legacy. Many of the tracks illustrate compassion for LGBT+ including "Some To Love You" and "Never Be The Same." They take you to a happy place in a trance with it's unique vocals, and use of eloquent beats. A song that hit home was "Weak Heart" which explores themes of feeling weakened from your environment, but through the light of music, it can strengthen you internally.
From start to finish the mix sends an uplifting message of a brighter future horizon, so stream it below and let us know what you think of the latest mix from Farius in the comments!
Stream Farius – Free Now, Pride 2020 on Apple Music:
---
Farius – Free Now, Pride 2020 – Tracklist:
Farius – ID (Harvey)
Dezza – Close Your Eyes [Colorize]
PRAANA – Iridescence [Colorize]
Farius – Free Now [Enhanced Progressive]
Tritonal ft. Rosie Darling – Never Be The Same (Alpha 9 Mix) [Enhanced]
Alex Klingle – Colors Back (Paul Arcane Mix) [Enhanced Progressive]
Axis – Elation [Enhanced Progressive]
Johan Vilborg ft. Chris James – Focus (Farius Remix) [Enhanced Progressive]
Tritonal with Brooke Williams – Someone To Love You [Enhanced]
Farius ft. London Thor – Stars [Enhanced Progressive]
Farius – Miami Love [Enhanced Progressive]
Farius – Weak Heart [Enhanced Progressive]
Alex Klingle – Epilogue [Enhanced Progressive]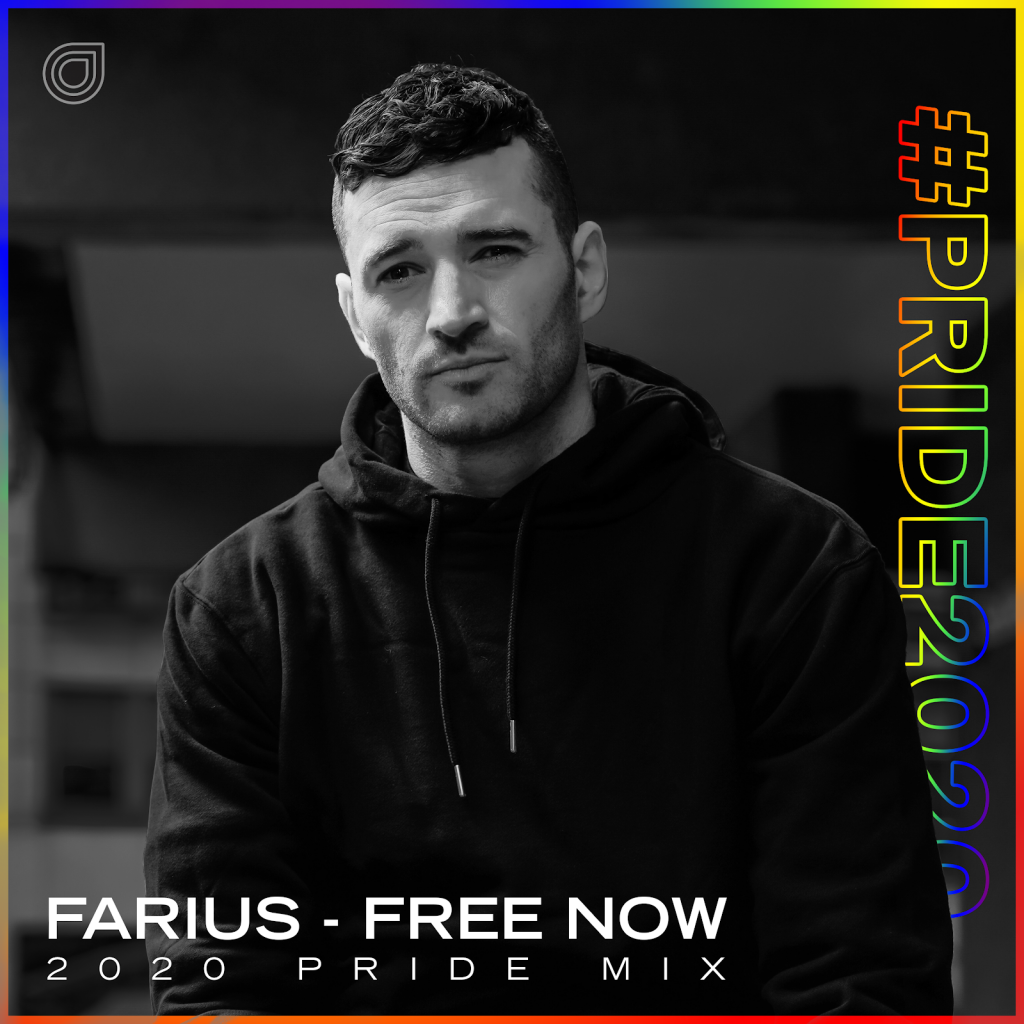 ---
Connect with Farius on Social Media:
Website | Facebook | Twitter | Instagram | SoundCloud