Revered maestro of sound design, Amon Tobin, has dropped his latest analog sample pack The Sound Of Fear In A Handful Of Dust.
---
With a reign of over 20 years, it's no wonder that Amon Tobin and sound design are synonymous with electronic music. This Brazil-born artist has spent his career elevating the craft of analog sound design into true artistry and he was an early pioneer of the Half-Time genre under his Two Fingers alias.
Now, following up on the release of his successful album Fear In A Handful Of Dust earlier this year, Amon Tobin has released a companion sample pack. Conveniently titled The Sound Of Fear In A Handful of Dust, it is filled with the meticulously crafted sounds featured on the project and proves that he intends to continue that exploration into the analog world.
The embodied sounds offer up a cinematic palette for producers of any level to paint their own soundscapes.
Hauntingly beautiful in their textures and unexpected, drawn-out evolutions, the sounds here are eerie and enticing. As each sound unfurls in your ear, you can almost see Tobin above you like a puppet master patiently manipulating the sonic joints at his whim. Tobin's process is also as unique as the creations it renders. Known for utilizing esoteric sources of hardware, here Tobin has taken his signature techniques to further, employing special algorithms and processing systems.
The longevity of Tobin's influence on music production techniques is to be greatly admired and time will only tell what other illustrious movements may be spawned by his creations.  Download The Sound Of Fear In A Handful of Dust on Gumroad and let us know what you think the comments!
Get a look inside Amon Tobin's sound design process:
---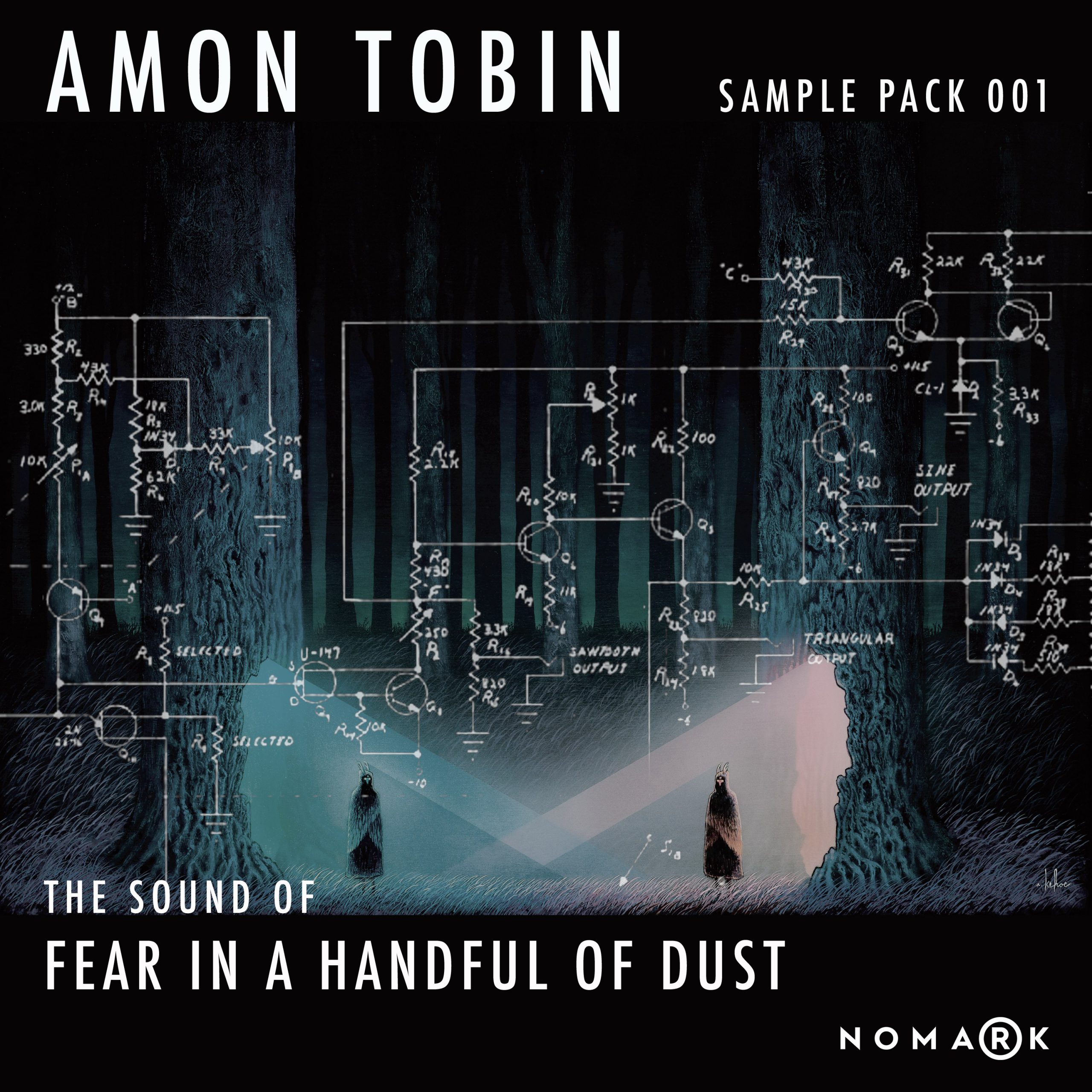 ---
Follow Amon Tobin on Social Media:
Website | Facebook | Twitter | Instagram | SoundCloud