Australian artist Chamberlain warps genres and travels through alternate dimensions with his six-track EP, Ancient Technology.
---
Coming out of Melbourne strapped with a unique sonic arsenal, Chamberlain is certain to grab your attention and never let go with his latest EP release on Gravitas Recordings, Ancient Technology. Featuring an energetic collaboration with Projekt CC and an official remix from Zebbler Encanti Experience, the strategic pairing of massive, punchy bass with groovy midtempo soundscapes is a sound that clicks with my soul like no other.
It's very rare that my interest is so quickly piqued these days. While I really enjoy listening to artists outside of my usual rotation and familiarizing myself with names I've never heard before, it's not often that I fall head over heels with someone's sound the second I hear it. I can say that I wasn't even 30 seconds into Ancient Technology when the commentary reel began rolling in my mind: Who IS this guy?, Why have I never heard of him? And of course, More. I want to hear more.
If you're unfamiliar with Chamberlain, Ancient Technology is a hell of an introduction. For fans of Opiuo and Gramatik, this sound may feel beautifully familiar, but make no mistake – he is an entire entity of his own. I strongly urge everyone – yes, everyone – to give this EP a thorough listen. From house heads to bassheads, Ancient Technology is certain to get you moving and grooving as you've never done before.
Stream Chamberlain's latest release on Spotify below, download or stream Ancient Technology on your preferred platform, and read on for my favorite tracks!
Listen to Chamberlain – Ancient Technology on Spotify:
---
Arguably my favorite track on the EP, "Lippy" kicks things off with a seductive, powerful energy.
Packed with big, chunky basslines, this tune is strong, sexy, and the ultimate show-stopper. As breathtaking as "Lippy" is, if you think the energy can't go up from here, you couldn't be more wrong.
"Jungle Whispers" is a hypnotizing snake charmer, wrapping you under its spell of wet bass pops and ethereal ambiance. With cultural influences adding a worldly feel to the song, "Jungle Whispers" is truly a masterpiece from beginning to end.
While words simply cannot do Ancient Technology justice, what I will say is that this entire EP is a transformative and genuinely creative display of music.
Blending so many different elements and blurring the lines among genres, Chamberlain is undoubtedly on my list of artists to watch out for in the coming years. Though this is a confusing, foreign, and stressful time for all of us, taking a few minutes to step away, enjoy life and dance can make a difference – and what better tunes to bust a move to than the ones from Chamberlain?
---
Chamberlain – Ancient Technology – Tracklist:
Lippy
Jungle Whispers
Dust
Jellyfish
Stories Under Stars
Dust (Zebbler Encanti Experience)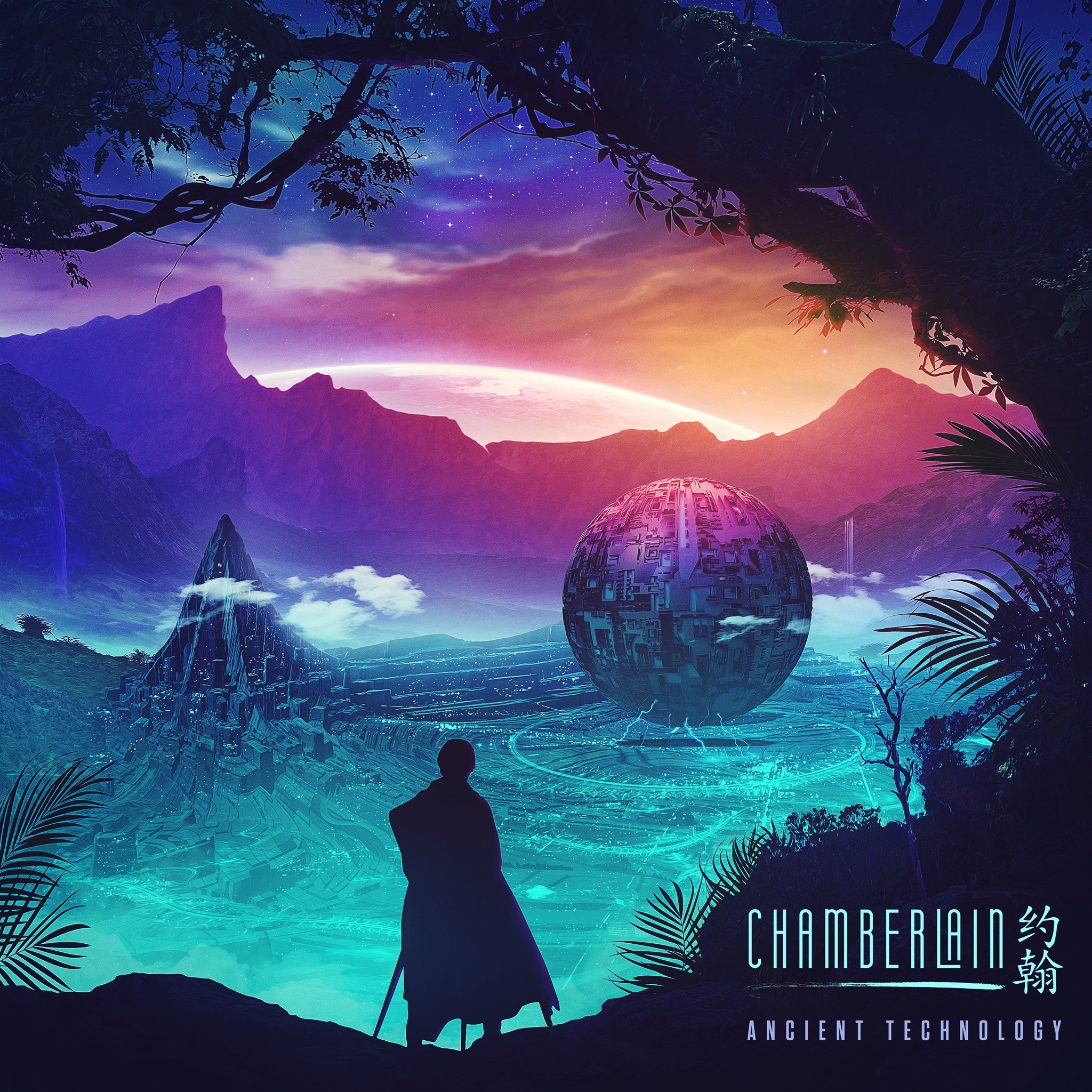 ---
Connect with Chamberlain on Social Media:
Website | Facebook | Twitter | Instagram | SoundCloud