Gramatik has re-released RE:Coil Pt. I and Pt. II with a combined deluxe edition that features four additional instrumentals.
---
This month Gramatik released RE:Coil Deluxe – an 18-track album on his Lowtemp label. Bringing together the tracks from his 2017 album RE:Coil Pt. I and its 2019 follow-up RE:Coil Pt. II, this deluxe edition also delivers four new instrumentals for fans. Gramatik has long been a pioneer and leader in the beats and glitch-hop genres, and this re-release stands out as the complement to the release of Street Bangerz Vol. 5 in 2018 – the latest in his Street Bangerz beats tapes series.
Here, the tracklist is dominated by glitch-hop songs, like "Voyager Twins" with Galactic Marvl and "Better Believe It Now" with Big Gigantic, that create a punchy, upbeat yet powerful feeling. However, it's also surprisingly punctuated with other subgenres. The first song "Future Crypto" with Branx has a distinct halftime lean to it, "Recovery" with Eric Krasno found mid-album is future bass, and "Saturnia" with Luxas is closer to downtempo electronica. This variety gives the album dynamic movement and prevents it from feeling one-note.
You can listen to RE:Coil Deluxe below, and also download or stream it on your favorite platform! Read the rest of my review below!
Stream Gramatik – RE:Coil Deluxe on Spotify:
What ties it all together is Gramatik's persistent attention to detail in his production and songwriting.
Even with heavier tracks like "Voyager Twins" which has a mid-2010s-dubstep-style drop, the build-ups and transitions have a symphonic movement to them. This mix of funky, heavy, and downtempo songs, showcasing Gramatik's signature elements like chopped up jazzy vocals, sampled instruments, and hip-hop beats, feel like the soundtrack to a quest for redemption.
What gave me pause with this deluxe album is that instead of including any new remixes or VIPs, the only fresh tracks here are the instrumental versions of pre-existing songs. Especially since RE:Coil Pt. I initially came out three years ago now, if I was more jaded I might view this as an attempt to remind audiences that these tracks exist in order to generate more streams, rather than as an authentically creative endeavor.
However, given Gramatik's longstanding commitment to transparency and revolutionizing the artist-fan relationship through democratizing technologies like blockchain, I believe that the intentions here were positive. Plus all that being said, the inclusion of these instrumentals is surely not for nothing. I particularly enjoyed the stripped-down feeling of the instrumentals because I could hear all of the intricacies clearly, whereas with the originals some elements were inadvertently hidden behind vocals.
---
Gramatik – RE:Coil Deluxe – Tracklist:
Future Crypto
Goldilocks Enigma
Aymo
Voyager Twins
Recovery
Halcyon
Don't Give Up
Requiem for Peace
Vitalik Buterin
Don't Mind It VIP
Funk it VIP
Better Believe It Now
Saturnia
Puff Your Cares Away
Aymo – Instrumental*
Recovery – Instrumental*
Don't Give Up – Instrumental*
Requiem for Peace – Instrumental*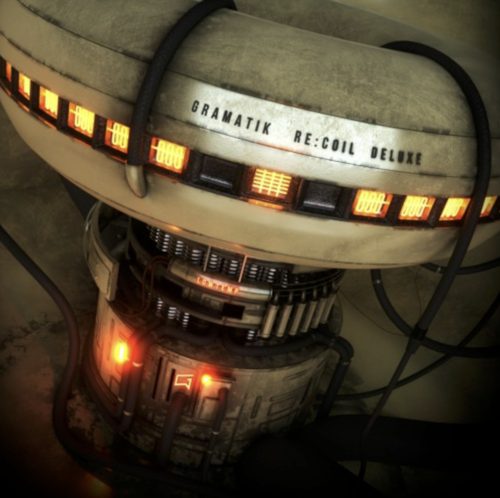 ---
Connect with Gramatik on Social Media:
Website | Facebook | Twitter | Instagram | SoundCloud