Tracks from legendary dubstep artist Doctor P get a filthy makeover by Spag Heddy, Shlump, Bebi, DONKONG, and more on The Remixes.
---
You know that feeling when you hear an old song you used to LOVE? You know, those timeless tracks that can always make you dance? For bassheads, that likely includes a little, or a lot, of Doctor P. We love reminiscing on the memories his tracks bring back. They blew our minds at festivals, and made us dance around our rooms without a care in the world. Those feelings are unbeatable.
Doctor P classics are the ones we used to blast in the car turned up to full volume. They're the songs that still make us lose our minds when they're dropped at festivals and ones we probably embarrassed ourselves trying to sing along to. (How could you resist trying to imitate that screeching and those wub-wubs?) And now, we're ready to experience the sounds and beats we love in a new way.
If you've been on the hunt for some fresh takes on some classic tunes, you're in luck because you can make new memories. That's right, Doctor P's most iconic songs have gotten filthy reworks by some of the most exciting producers in the scene — Spag Heddy, Shlump, Bebi, and DONKONG, just to name a few. They're all part of the new 8-track EP, The Remixes.
Listen to The Remixes on Spotify, download or stream this fantastic collection of tunes on your favorite platform, and read on for our take on this release below!
Stream Doctor P – The Remixes on Spotify:
---
The first track on the new Doctor P EP is "Flying Spaghetti Monster," appropriately remixed by dubstep lord Spag Heddy. 
"Flying Spaghetti Monster" was originally featured on the Animal Vegetable Mineral Pt. 1 EP back in 2012. The original track leads with a bass-heavy beat, while the remix is more high-energy. Spag Heddy ramps up the RPM's and gets your heart racing right out the gate. He pays tribute to the original sounds by letting them shine through and gives them a filthy, choppy remodel. If you didn't think this track could get any grimier, think again. It's sure to get your heart rate up, and your headbanging. 
Next up is "Sweet Shop," the first solo release from Doctor P, reimagined by "trippy bass" producer, Shlump. 
"Sweet Shop" was originally released on Circus Records back in 2009 and it's been stuck in our heads ever since. The high-pitched drop and the melody are iconic. Shlump puts his own spin on it by dropping it down an octave and adding a layer of filth onto the first drop.
But don't worry, you'll get your fix of the old sound on the second drop, which adds some choppy beats over that screeching sound we know and love. This remix is a perfect mix of tributes to the original track's sounds, mixed with Shlump's signature grimes sounds. For his first release on the label, he knocked it out of the park. 
Bebi Remixes "Rekt Together" bringing new life one of the catchiest melodic hooks of Doctor P. 
The original "Rekt Together" opens with a melodic intro and drops into a grimy head-bang-worthy drop. Bebi adds a future-bass twist to the entire track, which brings out the melody in a beautiful way. It's smooth, relaxing, and a total genre-flip of the original. But while the genre is changed, it still brings back those Doctor P memories and vibes we love so much.
DONKONG hits us with another genre flip in his remix of "The Pit" by Doctor P, Adam F, and Method Man.
The original version of "The Pit" starts off with the sound of a helicopter, and Method Man rapping over a heavy bass beat. At the drop, we're hit with Doctor P's signature dubstep sounds, and DONKONG transforms this track into a total trap banger. Simply put, this remix goes hard from beginning to end. There is a mixture of satisfying wubs over a trap beat that makes us miss the days of getting low in the club. Even in the absence of most of Method Man's vocals, DONKONG's beats still get us hyped up.
These tracks along with 3 others previously released remixes offer a new take on Doctor P's most loved tracks. 
The Remixes also features takes from Franky Nuts on "Something to Believe In," Dirt Monkey on "Going Gorillas," Chime on "Bulletproof" featuring Eva Simmons, and Mark The Beast with a remix of "Big Boss." With all these new tracks, we're able to relive those first moments we ever heard the genius of Doctor P and make new memories with the melodies and beats we fell in love with so long ago. 
---
Tracklist:
Flying Spaghetti Monster (Spag Heddy Remix)
Sweet Shop (Shlump Remix)
Rekt Together (Every Single Night) (Bebi Remix)
Something to Believe In (Franky Nuts Remix)
Big Boss (Mark The Beast Remix)
The Pit (DONKONG Remix)
Bulletproof (Chime Remix)
Going Gorillas (Dirt Monkey Remix)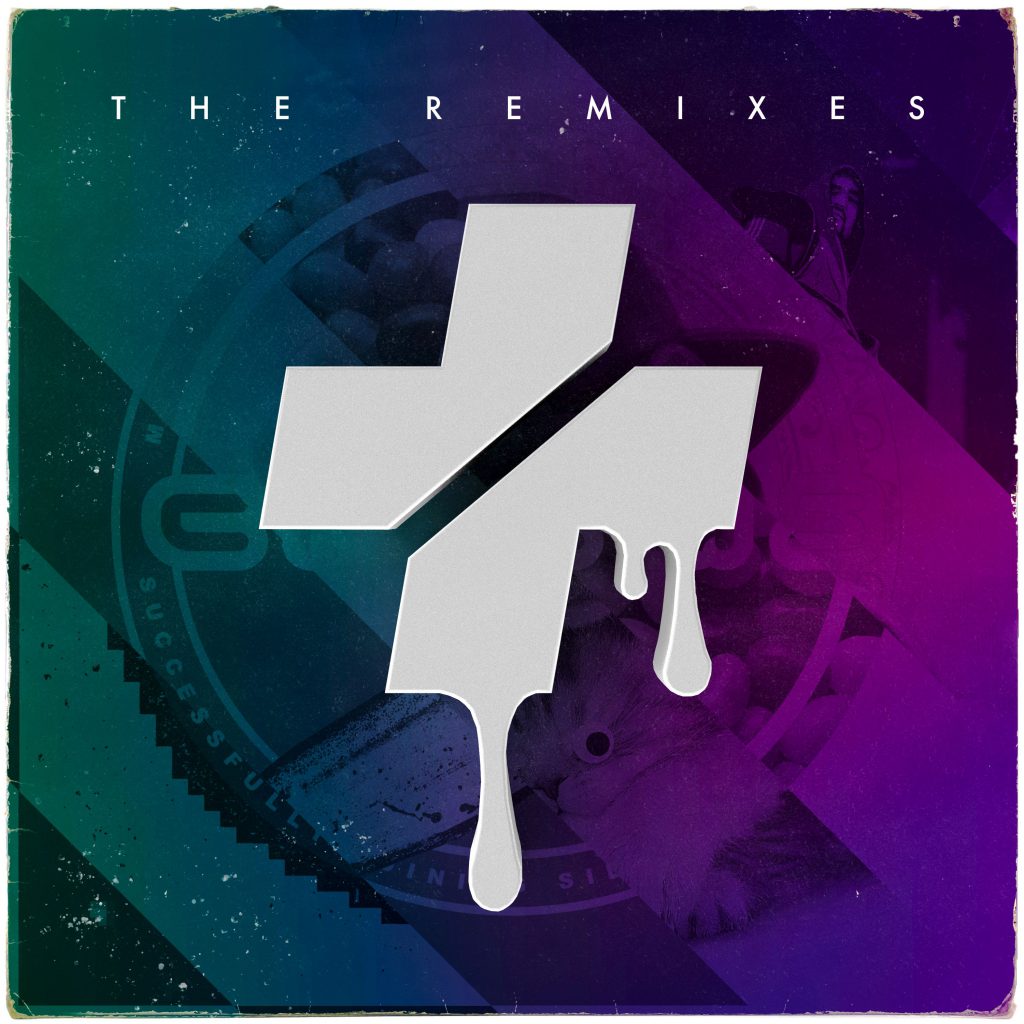 ---
Follow Doctor P on Social Media:
Facebook | Twitter | Instagram | SoundCloud