The Reflex has become renowned for his revisions of classic tracks that keep them alive for the current era to enjoy.
---
One of the artists who has truly made a splash since first breaking onto the scene is none other than The Reflex. Respected by dance music lovers and industry leaders alike, he's gained support from a wide array of talented artists that include everyone from Nile Rodgers and Noel Gallagher to Skream and Disclosure.
How has he gained such massive support over the years? One look at his YouTube or SoundCloud profile will tell you why in less than a second as he's amassed a discography of "The Reflex Revisions" that are simply sublime. Notable tracks that have been given a fresh version by The Reflex include everything from Michael Jackson's "Thriller" and Earth, Wind, and Fire's "September" to the Bee Gees' "Stayin' Alive" and Queen's "I Want To Break Free."
These takes on classic tunes by The Reflex aren't just simply remixes but are entire reworks that bring them up to speed for the current era of the scene to feast their ears on. Now, after the release of his revision of Barry Manilow's "Copacabana" and a flurry of others in recent weeks, we were able to catch up with this dance music maestro to pick his brain about how he approaches them and more, check it out!
Stream The Jacksons – Can You Feel It [The Reflex Revision] on YouTube:
---
Hi Nicolas, thanks for taking the time to chat with us today, and hopefully you've been well during the pandemic. Let's start off there, as an artist who has built his career masterfully reimagining classic tunes and spinning them for crowds, how has your life changed?
Hi guys, thanks for taking an interest in what I do. Well, the reimagining hasn't stopped, it's the spinning for crowds that has… Just like everybody else I've been left high and dry work-wise. But hey, my family and I are healthy and frankly judging by what is going on for some in the world this is all that matters.
One of the ways that have been able to support artists during this time has been through purchasing music with platforms like Bandcamp even dropping their revenue share on select days. Do you feel more can be done to help keep artists afloat? How can fans help?
It definitely would be great to raise awareness about Bandcamp; SoundCloud has helped too with the direct support link on the profile. I'm lucky I have a very supportive fan base for which I'm ever so grateful!
Something that has helped lift the spirits of dance music lovers around the world has also been the livestreams that have surfaced. While some have featured your fantastic revisions, will we be graced with a set from you to catch in the future?
I'm working on it – I had tons of requests for one – the issue is the poor internet at my studio, it's just not possible to do a live stream from there at the moment. But looking into a solution so watch this space!
Speaking of your fantastic revisions, the attention to detail when you take a track and revise it is outstanding. When you sit down in the studio and start to work on a new project, what are some of the first things you do to get yourself in the zone mentally?
The first thing I do is to listen to music – promos, things I've bought, links I need to check… Then I dive into my projects folder and check where I'm at with recent ones. I usually have 40 / 50 projects on the go, not all will see completion but all have their use in the creative process somehow.
When you're remixing a track you don't just work with the original's stems but go a step deeper and hunt for multitracks. For those who might not know the difference between the two, how does this change your approach to the process?
Stems are basically a condensed version of the multitracks. For example, you may have a 48 track multis with let's say 12 drum channels that have been condensed into 4. It's always best to get the full multis but sometimes you have to do with what's available. The more channels the more freedom you have to do your thing.
Having said that, the older recordings from the late '60s that are only 8 tracks can be golden as well. In those days there was no room for error, the playing at to be on point! It was about the actual performance of a group.
Have you faced more hurdles in obtaining certain tracks to remix because of this? Are there any ones you've released that have been more of a struggle compared to others?
It's a combination of searching for multis and getting hold of what exists and is available. You can't always get what you want, as the Stones said!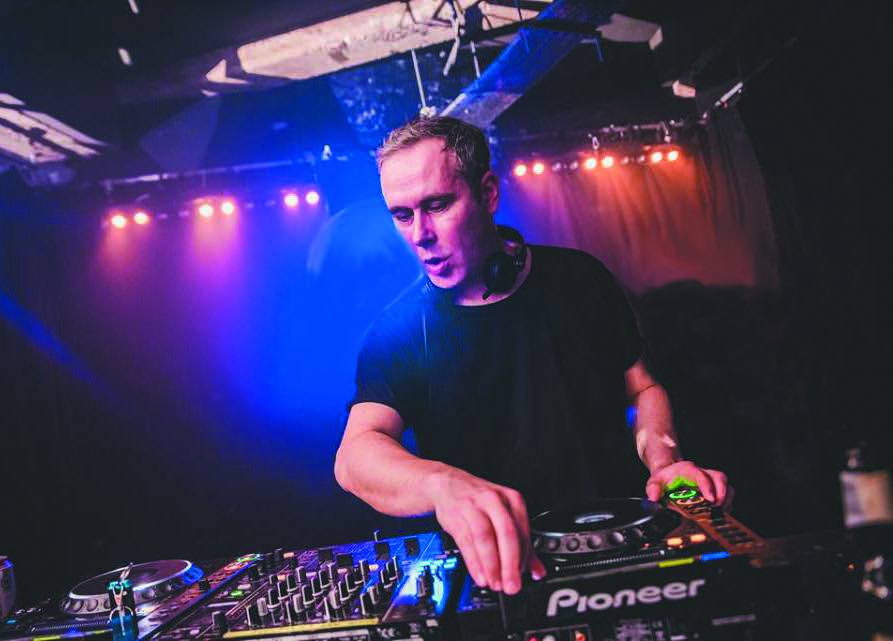 Over the years your revisions have caught the ear of absolute legends in the music scene including everyone from Noel Gallagher and Nile Rodgers to Jazzy Jeff and Disclosure. What has it felt like to receive such praise for your takes on their tracks and other artists in the scene?
It's what I've worked for over the years. You know you're doing something right when all these artists dig what you do and obviously it helps tremendously with your profile and credibility. A lot of producers / DJs want to remix big names and cool artists and get paid for it, but not everybody gets to do it.
You know ten years ago I was unblocking sewers and toilets for a job, amongst other things. Today I'm friends with some of the biggest musicians in the world, it's freaking amazing really.
Since you've also taken on official remix duties for many artists who have fallen in love with your sound, can you share a memorable story about how one of those came about? Were there any requests that took you by surprise?
Once I got a message on my Facebook music page from a personal Facebook account asking about doing a remix for a legendary British artist. Turned out that guy was the actual CEO of one of the major labels in the world, and he contacted me through his personal Facebook. An email from the office would have done it! That just shows that sometimes people are still after some sort of a personal, more human touch, which I'm not gonna complain about.
When you're revising a track do you ever feel any pressure about the new take living up to the original, or has that been something that's subsided over the years?
It's difficult to approach a remix with this attitude in mind I find… Some people won't ever like a remix so there's no way to please everyone… Basically, I do what I enjoy doing, something I would like to DJ with myself. I hope that if it works for me, it will work for others! But I always try to push myself, always eager to learn something new while doing it, keeps it exciting.
Having spent decades honing your skills in the studio and behind the decks, what are three pieces of advice that you could give to artists who are looking to make a splash in the scene?
First, learn to handle criticism and rejection. With the internet these days everybody has an opinion. You may have spent months on a killer remix and some guy in the middle of nowhere lectures you on how he would have done it or why you're a total failure. It's not always easy but you have to develop a thick skin.
Second, work hard on content, be productive. The lazy ones will eventually get found out… If your claim to fame is some lame, 'beefed up' Prince edit done 10 years ago (that anyone else could have done), that you're still rinsing in every set like it's a worldwide smash hit, a set where you play the same stuff for the last 5 years, with not a single mixtape, and not a decent remix or even an edit produced during that time… but still charging the same amount of money for gigs… If you don't have in your DNA an urge to produce, to create, to build a body of work in your lifetime, then you should be doing something else in life.
Third, surround yourself with good and helpful people. Don't be afraid to invest in people whose skills you don't have, whether it's management, social media, engineer. You can't do everything by yourself, at the end of the day it is some sort of teamwork although the bulk of it will always depend on how creative and enterprising you are.
Finally, what's in store for The Reflex in the future? Are there any new releases we can keep our eyes peeled for in the coming months?
There are tons of releases in the pipeline including remixes for Roisin Murphy, Acid Arab, Kid Creole & The Coconuts, a Volume 2 of the Salsoul revisions including an incredible unreleased track by one their major artists, a remix for a huge NY disco classic for which a whole different version has been discovered (with multitracks of course), a 90's house classic getting the Reflex revision treatment on top of several older revisions that have been officialized by one of the major labels they belong to…
All that on top of all the remixes I do for my DJ sets and Mastertapes mix series for Rinse FM and my YouTube channel. All I need is more hours in the day really!
---
Connect with The Reflex on Social Media:
Facebook | Twitter | Instagram | SoundCloud | YouTube