Escape to the dance-pop utopia of Chromatica, as Lady Gaga's sixth studio album is finally out for the masses to indulge in.
---
Lady Gaga is responsible for a nearly endless catalog of classics in the pop realm that have always had that perfect, electronic touch like "Just Dance," "Judas," and "Born This Way" and she even recently took her talents to the big screen, starring in A Star Is Born in 2018. Now, the global pop trailblazer is back to welcome the world into the lush and immersive fantasy of Chromatica.
The new album is her return to more electro and dance-pop influenced music since her 2013 album ARTPOP. Originally set to drop on April 10, the official release was delayed until May 29 due to the coronavirus pandemic. After feasting our ears on a "Stupid Love" and "Rain On Me," which feature notable dance music artists like Tchami and Boys Noize on its credits, the long wait is up and Chromatica is out worldwide.
Listen to Chromatica on Spotify below, download or stream the album on your favorite platform, and read on for a deeper look at the massive list of artists who helped her bring this album to life!
Stream Lady Gaga – Chromatica on Spotify:
---
On Chromatica, Lady Gaga enlisted major electronic names like Axwell, Skrillex, Tchami, Madeon, and more to help write and produce some series stunners. 
Lady Gaga is no stranger teaming with dance music artists to co-produce her studio albums. In the past, she worked with industry figures like Zedd, David Guetta, Infected Mushroom, and DJ Snake. For Chromatica, she constructed a diverse web of artists to join in on the process and help the album capture an authentic electronic feel.
French house producer Tchami is credited on four various tracks, including the recently released Ariana Grande collaboration track "Rain On Me" that included Boys Noize, and the album's first single "Stupid Love." Madeon is credited as a writer and producer for "911" which is a similar situation for Skrillex in "Plastic Doll."
And if you were wondering where members from Swedish House Mafia had been, Axwell racked up three credits with "Alice," "Free Woman," and "Sine from Above." The latter of which also adds Sebastian Ingrosso to the mix for the track that sees Gaga and Elton John join forces.
Chromatica delivers an ethereal experience that explores deeper themes atop dance-inspired beats.
Reflecting on her production process for Chromatica, Lady Gaga commended everyone for their collaborative work ethic and commitment to maximizing every song's potential. After one pass through, listeners can hear the synergy between Gaga's beautifully unapologetic vocals, uptempo drum patterns, and addicting flurry of synths.
"It's easy to go into a computer and find a cool loop, but the producers I work with don't work this way. When they're inspired, they embroider things."

-Lady gaga
Since Lady Gaga has released a dance-pop album before Chromatica, this body of work is able to feature so many producers yet still feel like a distinct Gaga project.
While this particular album isn't a new angle for her music but rather a callback to an earlier style, it's still vividly imaginative because of her openness lyrically. Lady Gaga's transparency on her mental health struggles and other career ails is a testament to her confidence as a singer and songwriter as well as her pure connection with her fanbase. Chromatica is a sensational experience with two realms of dance music working in tandem to create an audio-visual escape into the pink-adorned reverie of Gaga.
---
Lady Gaga – Chromatica – Tracklist:
Chromatica I
Alice
Stupid Love
Rain on Me (with Ariana Grande)
Free Woman
Fun Tonight
Chromatica II
911
Plastic Doll
Sour Candy (with BLACKPINK)
Enigma
Replay
Chromatica III
Sine from Above (with Elton John)
1000 Doves
Babylon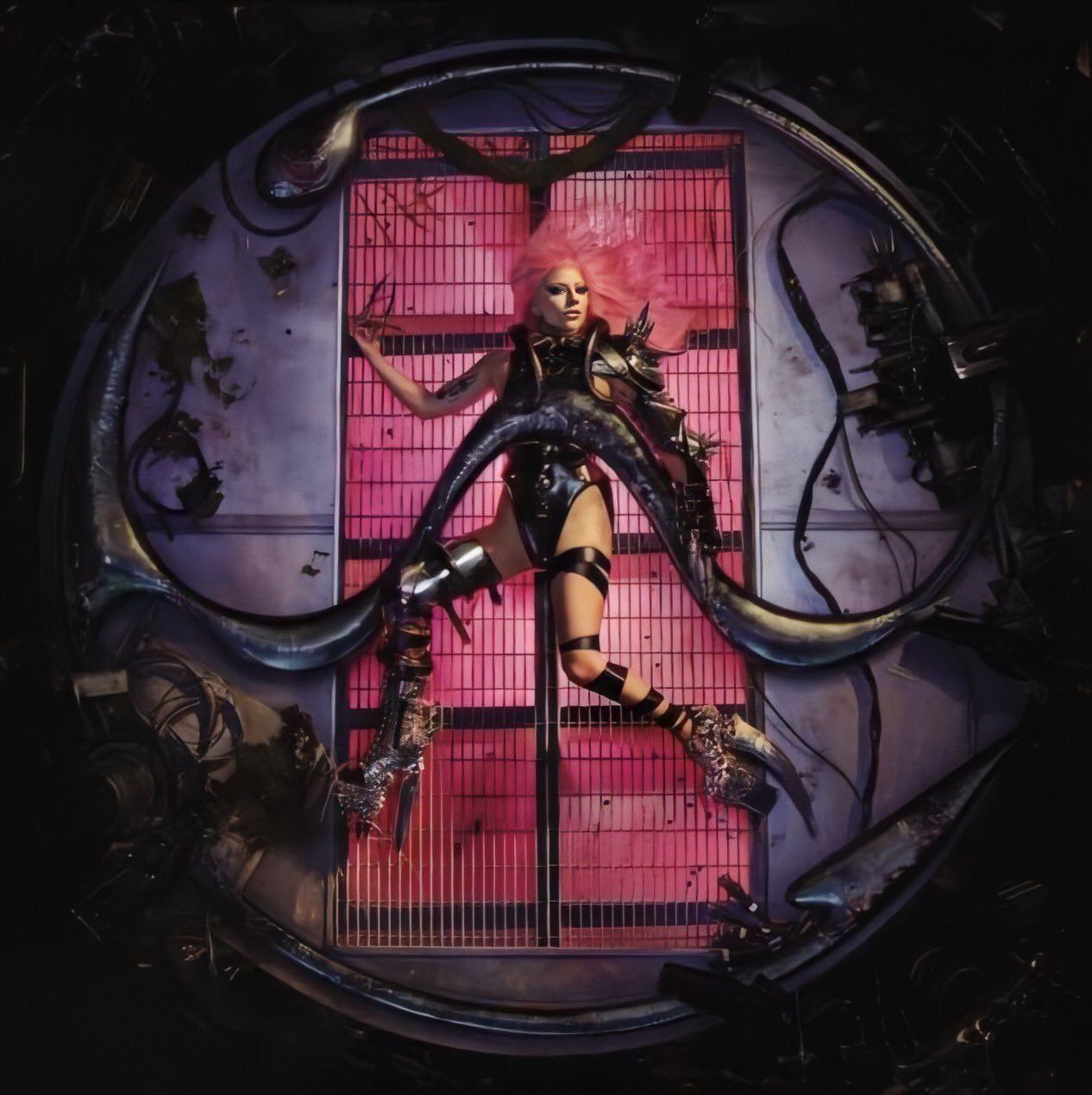 ---
Follow Lady Gaga on Social Media: