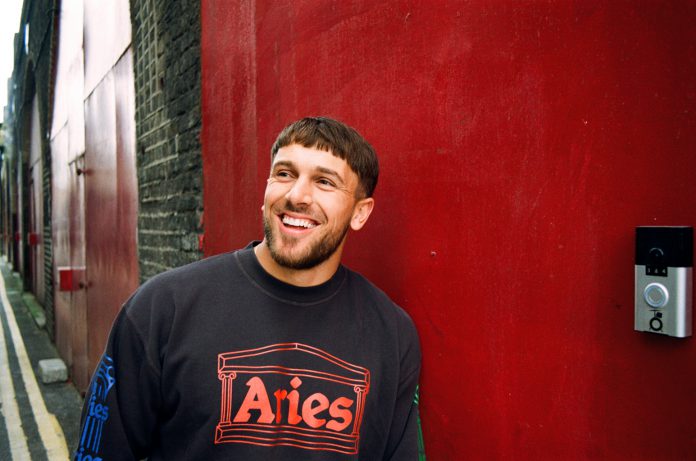 Franky Wah talks about the release of The Revival, Vol. 1, an unforgettable 14-track mixtape that experiments with several genres. 
---
One of the fastest rising stars in the house music scene is Franky Wah. Based in Yorkshire, he found considerable success in the UK and around the world with 2019 hits such as "Time After Time" and "Hide." Now, following the release of his single "Come Together" earlier this year, he has just delivered one of his biggest and most diverse projects yet: The Revival, Vol. 1.
The Revival, Vol. 1 is a mixtape featuring 14 tracks that explore various styles of house music along with elements of other electronic genres. It accurately showcases the creativity of one of house music's most exciting artists. The mixtape arrives on Franky's home label Ministry of Sound and has been in the making for around two years.
With a dozen original tracks and few remixes including a rework of "In This World" by Moby, The Revival, Vol. 1 is a must-listen for house music fans during the quarantine. For a more candid look at the project, we interviewed Franky Wah to talk about the mixtape, his one-of-a-kind style, and being recognized as a top artist by Billboard and Pete Tong.
Listen to The Revival, Vol. 1 below, stream or purchase it on all platforms, and keep reading for our interview with Franky Wah!
---
Congratulations on the release of The Revival! The mixtape has fourteen tracks that showcase your unique and diverse style of house music. Tell us a bit about the backstory of this album and how it came to be.
Thank you! This came about around the same time that Sony picked me up. They were very surprised at my work ethic and how much music I physically churn out, and it was getting to the point where the release schedule was really aggressive. I've consistently released one or two tracks every month for the past year and before I was under management I released around 56 tracks since 2017.
We felt that it all had a place, and then just one day I knew in my heart that I needed to get the music out – but it had to sit and live in the correct place. I put a playlist together in an order which I thought would work and I then sent it to Phil (my manager) and told him to listen to it all the way through. He prioritized it for his dog walk the next day and instantly had the vision that I had and was like "Fuck, this needs to go out as a mixtape, as an album, listened to in its entirety!".
Phil then had the idea of doing a track listed version as well as a mix, so I went and mixed it and it all just started making sense. When we hit up the label about it they were absolutely behind it! It's kind of scary in the sense that music is very disposable now and consumed at such a fast pace because we are so spoiled – your favorite artists are releasing near enough every week so you've got unlimited access to music which makes you kind of scared of disappearing into the abyss.
Hopefully, if one track blows up in six months then that brings people back and revives all the music I've made in the past. That's happened a few times over the last year. People discover you for one song and then it puts other tracks you've made on their radar.
Previously, you've released many EPs, but this is one of your biggest and most exciting releases yet. Has this mixtape been planned for a while?
We had an earlier date confirmed for the release but we decided to push it back to May 29 because of the success of "Come Together." We didn't really want to start pushing new music on radio presenters when they were still playing the record heavily. I think ideally we would have liked to have pushed it back again but it was one of those things where this could either take the attention away from "Come Together" or could potentially add fuel to the fire – which it is currently doing!
Many of your recent tunes explore multiple genres and have seen considerable success on streaming platforms. What do you enjoy most about exploring different styles and how would you describe your music to someone who is just discovering you?
I think that having a broad taste in music is one of the biggest weapons you can have in your arsenal in regards to being a producer. You should never be narrow-minded. I cannot deal with genre snobs and I think it's so cool to take influences from different genres because you put them all in the pot, stir them up and god knows what you could have made – you could have your own genre!
That's what I'm hoping for with The Revival Vol. 1. The songs here seem to dip their toe into many different sounds. I don't know, but hopefully, listeners are going to go "wow, THIS is your sound". That, for me, would be so encouraging as a producer. To be a pioneer who has carved their own sound and almost starting a new genre of their own. I feel some of the tracks on the mixtape could potentially fall into that category of something completely new.
You were named an artist to watch in 2020 by both Billboard and Pete Tong. Following the release of The Revival, what else can we expect from Franky Wah this year?
I am hoping for more music! It's there, it's just knowing how and when we can put it out. I'm hoping that live shows will start again because the diary was filling up fast and that's what I'm keen to do now – promote my music on the road. Not just on Spotify or social media, I want to physically promote it.
There are certain parts of my career where I've noticed spikes in demand and I really feel like the last month or two has been that massive shift for me. Certain pages that I've been on such as Afterlife – their fans take it very seriously and it's so important to have that core following.
Finally, what's a message you can share with your fans trying to stay positive and happy during quarantine?
Try new things! I have learned how to bake in quarantine. I've also really enjoyed that feeling of knowing that there's nowhere in this world I need to be right now, and it's nice. But now I'm bored as fuck!
---
Connect with Franky Wah on Social Media:
Facebook | Twitter | Instagram | SoundCloud | YouTube