We had the chance to chat with dance music guru Tensnake about his latest single, working remotely, and more ahead of his upcoming album.
---
Since his debut funk-infused album Glow, there's been an ever-growing buzz surrounding German producer and DJ Tensnake. Known for his electrifying tracks that are reminiscent of all the best aspects of 80's music – we're not talking Rick Astley's "Never Gonna Give You Up" here – his latest single "Somebody Else" is no exception.
Full of fun, retro synths accented by Boy Matthews' effortlessly suave vocals, the track is an instant summertime classic. Although we won't be celebrating summer in the traditional sense here in LA, you can bet that it's already become a staple within my "Quarantine Drives" playlist.
Speaking of Los Angeles, Tensnake's ode to the city – his appropriately titled sophomore album L.A. – is due out mid-August. Although stay-at-home orders have put a halt to live music for the time being, we already can't wait to get down to the album in our indoor rave caves. In the meantime, we'll have to make do with having his other tracks, like his recent remix for Dombresky's "Stronger," on repeat.
We had the chance to virtually catch up with Tensnake to gain some insight into the making of his upcoming album, what life's been like for him in quarantine, and more. Make sure to stream "Somebody Else" below and read on for the full interview!
Stream Tensnake, Boy Matthews – Somebody Else on Spotify:
---
Hi Tensnake, thanks for chatting with us today! To start off, let's talk about your latest release "Somebody Else" which features stunning vocals by Boy Matthews. You've said that you two were able to write the song in just one afternoon. Did you two immediately share the same vision for the track or what did that collaboration process look like?
Tensnake: Every-time I work together with another artist or writer I would like to hear what their idea of the song is first. Very rarely I come up with a specific guideline, I think it is more exciting and creative to let it open. In Boys' case it was very easy because he is great to work with and also very talented and experienced. It felt natural and easy from the start.
The single is the second release off your upcoming L.A. album, which was inspired by your time spent living in Los Angeles. Did you always know that you were going to write an album about your experiences in LA or when did this idea come to you?
I had no idea no. Towards the end of the production process of the album I knew already that I would move back to Europe and somehow it suddenly made sense to me. At first it seemed a little simple to me, but it really captures how I feel about the music and it was such an influential time that it just has to be the album title.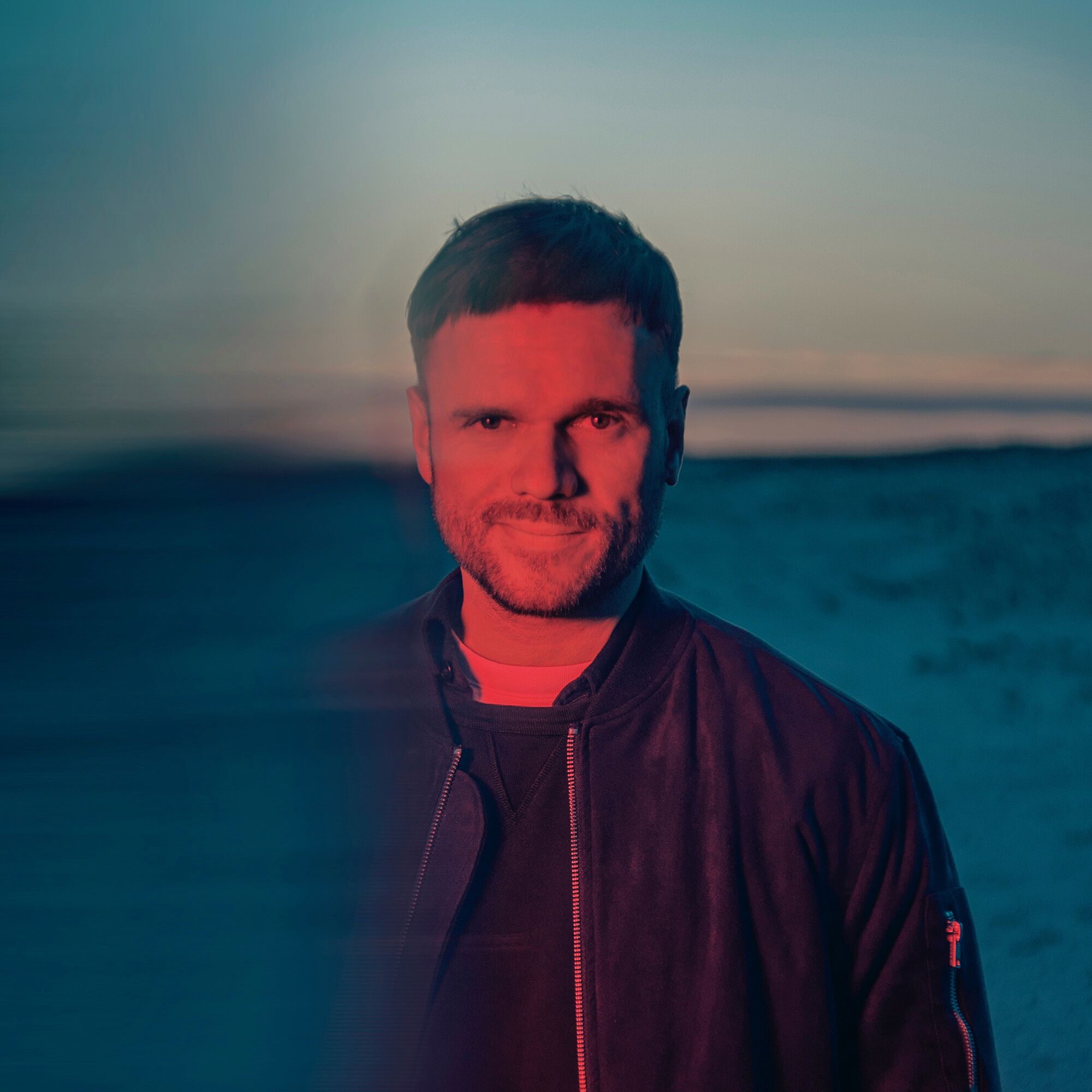 The music video for the first single "Automatic" was released back in March and has such a fun, '80s vibe to it. Where did you come up with the idea for the video?
I did send out a little mood board to some directors, but again, I prefer to stay open and listen to the ideas that come in. The '80s vibe is just a little nod to the fantastic original by the Pointer Sisters and I think the director BRVVT did a fantastic job capturing some '80s references, but also making it modern at the same time. It also helped to have a very talented and beautiful model / dancer involved. I'd say in the end the video turned out to be more '80s than I originally thought, but I am very happy with it.
How would you say that this album compares to your debut album Glow? Along with personal growth, how has your production style evolved? 
I always find it hard to put in words how I think others could perceive my music, but I'd say it is definitely musically more diverse than Glow. I don't want to spoil the fun, but I think this album is also more daring in terms of going for bigger pop songs and not being limited too much by a certain genre or expectation. Personally, I listen to many different genres and get inspired by many very different artists and I'd like to think that LA reflects that diversity.
You also recently gave Dombresky's "Stronger" a disco-infused remix. What's your approach to reworking other artists' tracks?
This depends totally on the original. In this case it was easy, because Stronger was already really… well strong and I did not need or want to change that much. I added a new baseline and some chords to give it a tiny disco touch while I tried to keep the groove and punch of the original.
The coronavirus pandemic has changed how the industry is able to work on music together. How have you been overcoming the challenges associated with working with others remotely?
Weirdly the pandemic has not had too much impact on my workflow. Since I have been travelling and moved house quite a bit in the last years, I've gotten used to work on my own, while exchanging ideas or files with other artists over the internet. So that is a good thing. But it is needless to say that it had or still has a huge impact on my emotional state. Like for so many people and especially for self-employed people the income stream was cut off from one day to the other.
What would you say the biggest hurdle has been that you've had to overcome during this difficult time?
It is definitely the uncertainty about when things will go back to normal again. I am in Germany at the moment and restaurants as well as other establishments are slowly opening up again. But it will be clearly packed, sweaty places pumping out loud music that will be allowed to open gates again at the very last. So not knowing when we will be able to play out our music in front of real people is the most difficult thing to overcome. Oh yes and paying the rent.
Do you have any tips or tricks that have helped to keep you motivated or any exciting projects that you've been working on?
I have to say I have always been able to make music, whether it was bad or good times. It is the perfect way for me to get lost in an almost meditative state of mind and forget about the world for a moment. And I think this is my only advice really. Take one day by another, try not to overthink it and make sure to get some distraction if you are lost in an obsessive thinking loop. It is easy to say, but just try it, because there is not that much else, we can do at the moment unfortunately.
Aside from making music, what are some things that have been keeping you busy during quarantine?
Pretty much at the worst time, before the pandemic happened, I bought a new place which I have been renovating since January. It is freaking me out because that place seems like a big black hole just eating up money, but eventually I will finish it and move in. Who knows? At least it kept me busy during daytime. Other than that, I was busy hiking, I rediscovered the beauty of nature of the area where I grew up and made tons of new music. Oh yeah, and I learned a 3D program called Blender.
Finally, aside from your album release, what's next for Tensnake? Do you have any streams or projects planned that we should keep our eyes peeled for or ears tuned to that you'd like to share?
I am not a big fan of live stream. I am not judging, but for me it is not the right thing. At least not at the moment, maybe I will do a few in the next months, but I can't promise. But there will be a lot of new music from me coming out this year. I think there will be 2 more singles before the final album release, and I have also been working on a couple of remixes lately. So yes, please check out my new music, if you like it, give it a play, share, stream it, all of that helps and I am very grateful for all the support.
---
Connect with Tensnake on Social Media:
Facebook | Twitter | Instagram | SoundCloud | YouTube