The latest release from Juelz, High Octane, soars to peak velocity with its an imaginative fusion of genres, beat styles, and thematic elements.
---
Vancouver-based producer Juelz has finally released his much anticipated High Octane EP on RL Grime's growing label Sable Valley. The buzz surrounding this rising star has remained on a consistent positive trajectory as he's been featured in mini-mixes for the label and additional quarantine live streams. Not to mention his integral role on the Sable Valley Research & Development Tour and the release of his high-profile collaboration "Formula" with RL as well.
This time around, Juelz is breathing some new life into the trap scene, as High Octane delivers a remarkably cohesive body of work. Structurally, the tracks build from trap drum patterns with fluttering synth patterns weaving throughout which carry a distinct degree of ferocity. Additionally, steady traces of hip-hop sprinkle in occasionally in the form of samples or vocals to add some extra depth. 
"For the first time in my life I feel like I've created a fully cohesive body of work with this EP. This past year or so has been full of revelations for me, and as a result I've been able to really dial in the sound that is 'Juelz'."
Listen to High Octane on Spotify below, download or stream the release on your preferred platform, and read on for my thoughts on this six-track EP from Juelz!
Stream Juelz – High Octane on Spotify:
---
Juelz cranks up the intensity and executes smooth rhythmic switch-ups on "High Octane," "Drive-By City," and "Defqon Bounce."
Leadoff track "High Octane" perfectly encapsulates the racing motifs of the EP. The song opens with the signature Juelz synth flair, amplified by pounding percussion. Then halfway through, the melody speeds up and changes key.
"Drive-By City," a collaboration with SSOS, is going to be an absolute game-changer once festivals return. The first section is more aggressive, touched up with vocals chiming "skrrt, skrrt." Next, the second portion shifts gears (no pun intended) and expands the pitch of the melody. 
"Defqon Bounce," which was released as a single prior to the EP, employs a similar change up format. This time around the change in melody coincides with a definitive change in the overall mood of the song. Here, the first half is more gritty and the back half is more emotional.
"Rendering" lends the EP depth, as this cinematic journey overwhelms with a hoard of different components.
To be clear, all of the tracks on High Octane are larger than life works of art. But "Rendering" holds that sort of indefinable aura in which can only be closely depicted through outlining its various parts.
The initial build is relatively austere, employing more altered hip-hop samples as the focal element. The first chord progression comes in at a relaxed pace and low frequency, which is then followed by another clean build and final drop. "Rendering" differs in sonic qualities while still reflecting the distinct tone of the EP.
Perhaps the most unique stylistic choice of the EP is the concluding track "Ave Maria" veering towards non-electronic. 
Juelz wraps things up by offering his therapeutic modernization of Franz Schubert's timeless opera classic "Ave Maria". Slightly enhanced vocals and a violin melody run throughout Juelz' cover of the song. It's an unexpected gem for a trap EP, but it adds an element of calmness and introspection. Perfect choice to unwind and process the preceding maximalist tracks.
With the release of High Octane, it's clear that Juelz is locking in his sound and identity as an artist.
In total, High Octane serves as powerful evidence that Juelz is progressing as a producer who's just getting started in a sure-fire career as an advanced trap technician. His first EP proves his supreme ability to compose a body of work that creates a narrative through its title, art, sound design, and song format. The young producer is full speed ahead for pushing the envelope of the trap genre and is showing no signs of slowing down.
---
Juelz – High Octane – Tracklist:
High Octane
Drive-By City
Rendering
Defqon Bounce
Formula
Ave Maria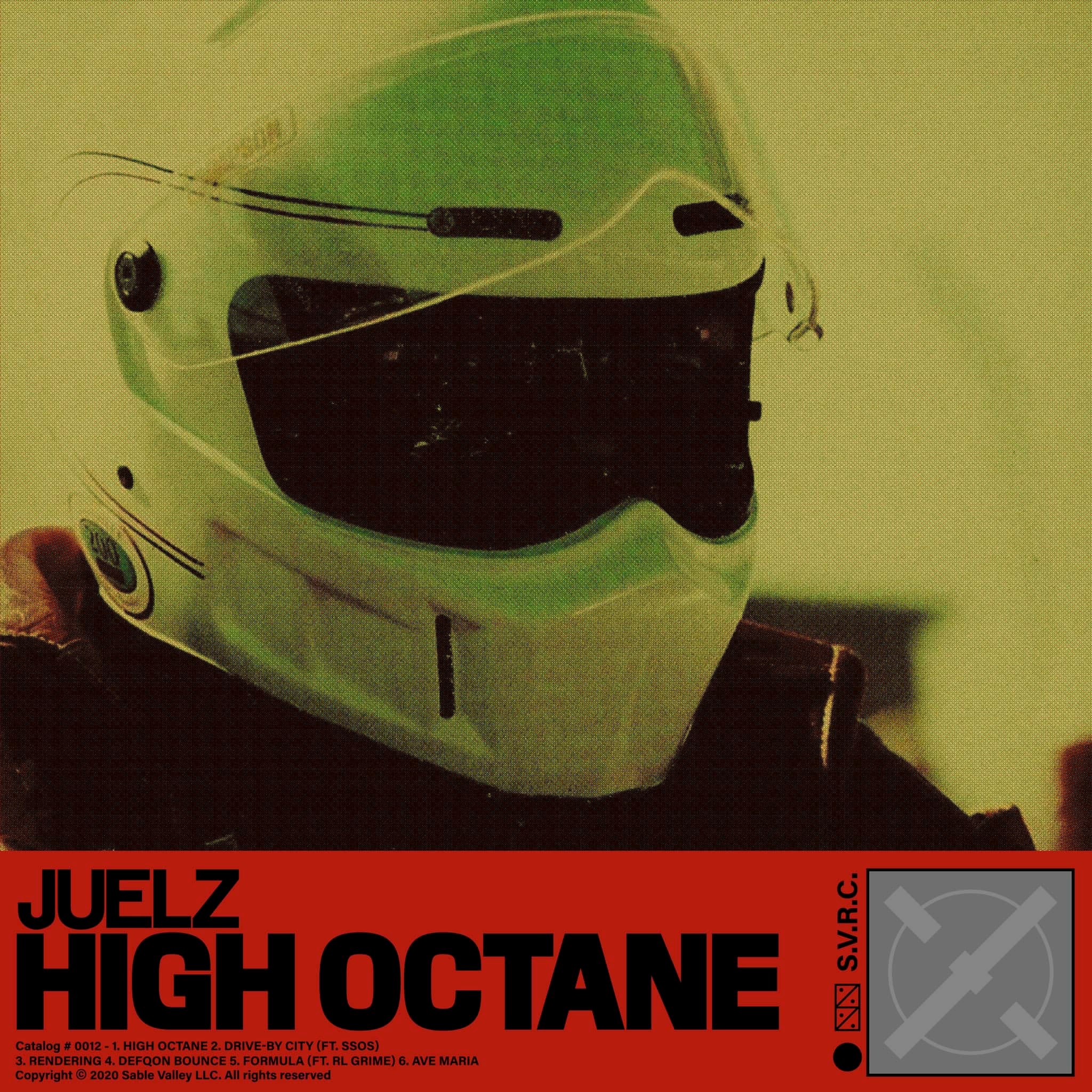 ---
Follow Juelz on Social Media:
Facebook | Twitter | Instagram | SoundCloud | YouTube