Being stuck at home doesn't mean you have to miss festival season. Use our guide and turn your home into your rave cave!
---
This year's festival calendar may have taken a hit from the COVID-19 pandemic, but our raver spirit hasn't! Creators have come together with inspiring vigor to fill the void left by recent cancellations. With each day we aren't just blessed with more streams from new artists, but also larger productions like digital music festivals. So why not bring the festival home this year by converting your living room into the ultimate rave cave!
From mood lighting options that set the vibe, to easy DJ controllers that ensure you still get to throw that crazy campsite renegade, our guide includes affordable options for ravers of all kind. We've even selected products with curbside pick-up and faster delivery options, to make this as painless as possible.
Once you're done setting up your rave cave, all that's left is to FaceTime or Zoom your fest fam, pick out a livestream from our livestream tracker, and get the party started!
The Essential Guide to Creating Your Rave Cave
---
Grab a pair of speakers to blast those tunes!
Speakers can be a contentious subject depending on how much of an audiophile you are, but our recommendations are for those looking to ball out on a budget!

Logitech – 2.1 Bluetooth Speaker System
This Logitech system is a great bang for your buck because it includes two monitors and a subwoofer. Especially for smaller living rooms or for use in your bedroom, this system will deliver immersive sound with a good amount of subbass. These speakers are also bluetooth capable making it easy to pair with laptops and phone devices. One drawback to this smaller system is that these speakers are not compatible to use directly with a DJ mixer, but for any casual viewer this shouldn't be an issue!
This system is available now at BestBuy.com or Amazon for $79.99.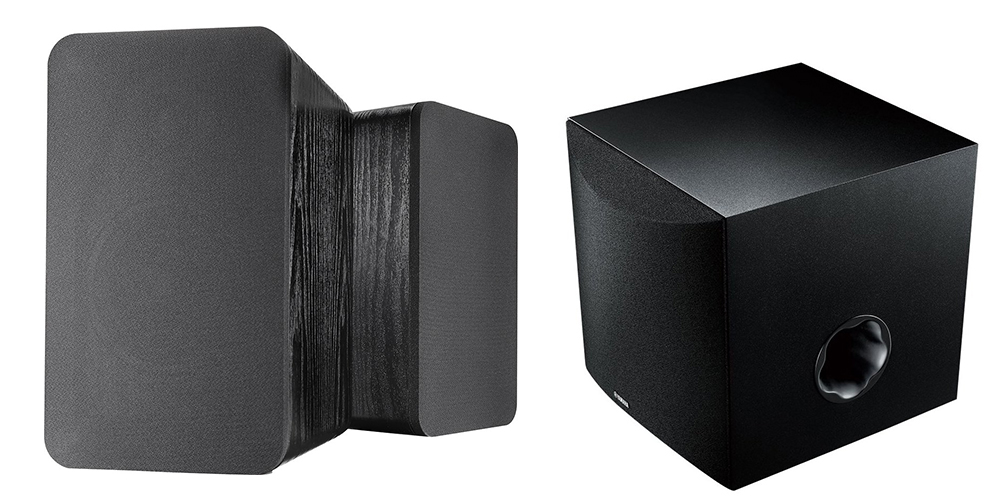 Insignia Powered Bookshelf Speakers + Yamaha – 8″ 50W Powered Subwoofer
This system is recommended for anyone looking to fill a larger bedroom or regular living room. These speakers deliver a louder output at more clear levels than the Logitech monitors as well as lower frequencies than the Logitech subwoofer. For anyone looking to really crank those livestreams during the weekend, we recommend going with this higher tier option! Note that here the subwoofer is sold separately, and it is definitely an optional addition if you have less bass or volume needs.
Grab the Insignia Bookshelf Speakers at Amazon for $99.99 and the Yamaha Subwoofer on Amazon for $149.99.
---
Set the vibes with colorful mood lighting!
Nothing makes it a vibe more than colorful, ambient lighting. Our options below will set the mood in any room of your home, and is easily controlled via any device!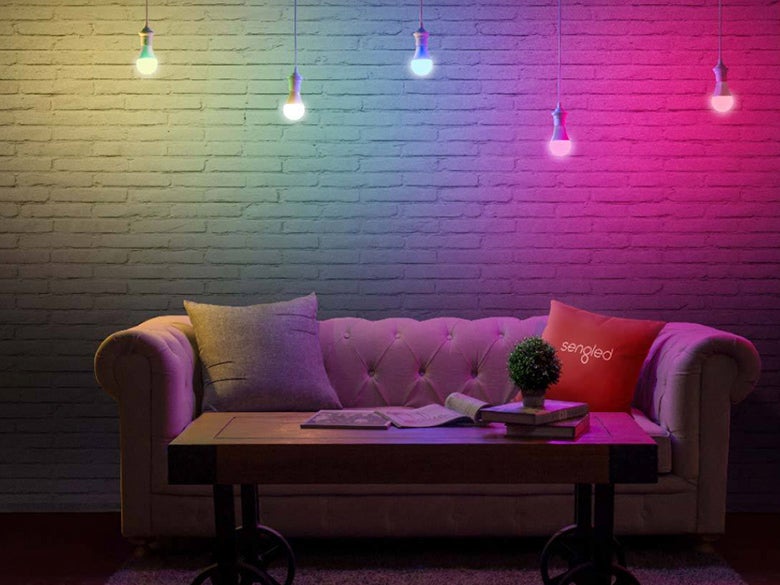 Sengled Bulbs 4-pack Starter Kit
Smart light bulbs are the easiest way to bring colorful lighting to your home. Just screw them into your lamps, download the corresponding app on your phone, and you're good to go. These bulbs are custom programmable to any color. You can even save and return to certain color settings, and program lights by room within the app.
These Sengled smart light bulbs are actually cheaper than their more well known Phillip Hue counterparts while offering all the same features. A 4-pack of the comparable Philips bulbs goes for $199.99 while the same pack under the Sengled brand is currently on sale for $69.99 (down from $119.99) on BestBuy and Amazon!
Grab your set of Sengled Bulbs on BestBuy.com or Amazon for $69.99.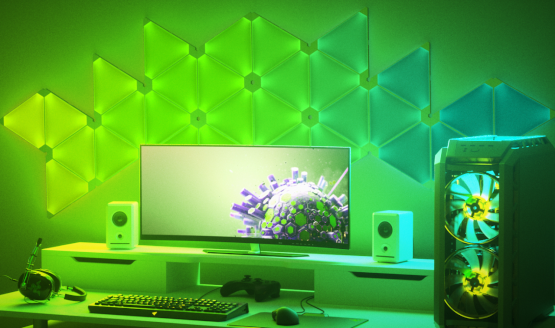 Nanoleaf Rhythm Edition – 9 Panel Kit
Nanoleaf is wonderful if you want something more captivating than simple mood lighting. The Nanoleaf is a modular, music-responsive lighting panel that is easily mounted with command strips and that can be made into any shape! Once mounted, you simply download the app and control your Nanoleaf with WiFi.
The color schemes can be changed to any setting you like or you can browse the free marketplace of crowdsourced settings. A 9-pack of the triangular Nanoleaf panels are available, but you can also get the panels in a square shape if that is more your aesthetic!
Nanoleaf Rhythm Edition is available for $199.99 via BestBuy.com or Amazon.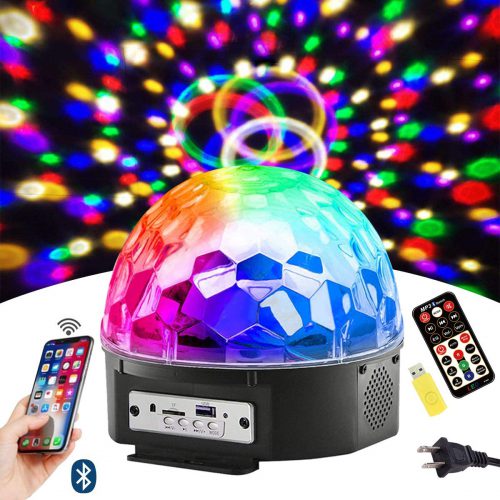 Bluetooth Disco Ball Lights and LED Strips
Looking for more lighting that will accent your Rave Cave in the best way possible? This Bluetooth Disco Ball light features multiple modes and colors as well as Bluetooth support. It's a great addition to brighten up any space and is perfect when paired with some LED strips placed underneath or behind your furniture!
The Bluetooth Disco Ball Light is available for $33.99 via Amazon. LED Strips are available on Amazon in a variety of sizes like this 16ft one for $29.99.
---
Get that renegade going with a DJ controller!
Festival season is usually the most inspiring time to finally conquer that bucket list and start DJ-ing! Keep that creative energy alive with one of these easy-to-use controllers.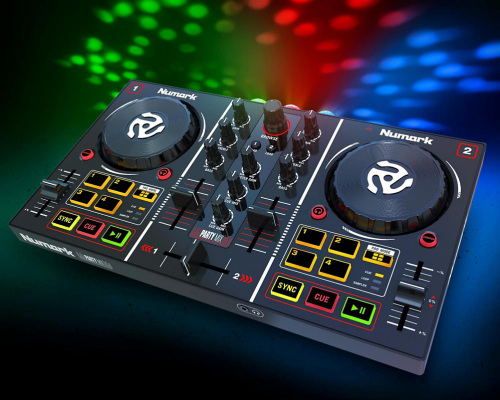 NuMark Party Mix DJ Controller
The NuMark Party Mix DJ Controller is great for any entry-level DJ just looking to have some fun and practice their mixing skills. This plug-and-play controller is meant for use with a computer and conveniently includes the DJ Serato lite software, which hip-hop fans might prefer since Serato is more commonly used for hip-hop DJ-ing. To top it all off, this controller comes with its own light show! Turn the lights down, turn your controller on, and you'll almost believe you're back at EDC.
Available now at Guitar Center or Amazon with free shipping for $98.99.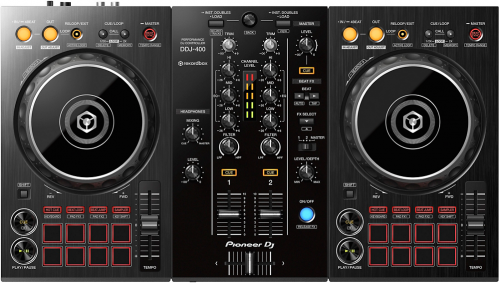 Pioneer DDJ-400 ($249)
The Pioneer DDJ-400 2-channel DJ controller is an attractive option for anyone hoping to one day transfer their skills from the bedroom to the main stage. This controller is compatible with, and includes, Rekordbox software which is considered the "industry standard" for electronic music performances.
By practicing with the Pioneer DDJ-400 you can accustom yourself to the same software used in club settings and professional DJ setups! In addition to the benefits of entering the Pioneer ecosystem, this controller is also made with slightly better materials than the Numark controller above.
Available now at Guitar Center or Amazon with free shipping for $249.99.
---
Access all platforms conveniently with a streaming device!
Streaming all of the available content is the final piece of the IT puzzle. Streamline your at-home VIP experience by purchasing a smart streaming device that includes apps for every major platform!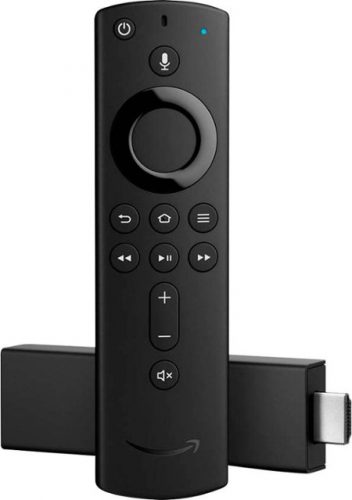 Amazon Fire TV Stick
With the Amazon Fire Stick, you can wirelessly stream from major platforms including Netflix, Hulu, and Twitch straight to your TV in 4K HD. It can also be paired with Bluetooth headphones so that you can keep the party going while your roommates work from home!
Available now for $49.99 via Amazon and BestBuy.com.
Apple TV
With the Apple TV, you won't experience as much lag as you browse between apps and you also have access to a larger app library. There's also added convenience if you already have an iPhone or MacBook because you can AirPlay directly to the TV! These added conveniences may make the heftier price tag worth it.
Available now for $149.99 via Amazon and BestBuy.com.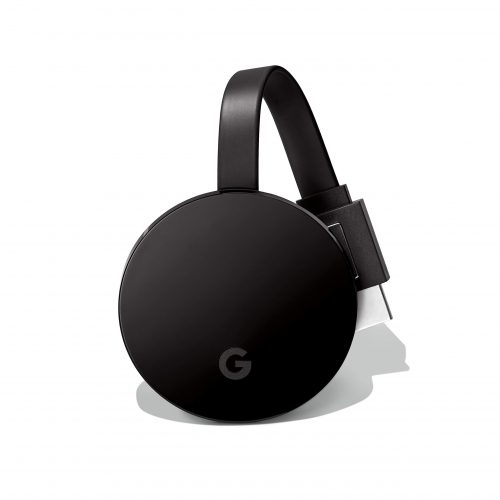 Google Chromecast or Chromecast Ultra
Are you living that Android life or want to simply cast what's on your phone or browser to your TV? Google's Chromecast will do that with ease! This small device plugs into your HDMI port and will have you vibing out to your favorite streams on YouTube or Twitch in no time at all.
The original Chromecast will suit the needs of most. If you're planning on watching anything in 4k or want to connect a direct Ethernet line then the Chromecast Ultra is the one for you!
Google Chromecast is available via Amazon and Google for $35. The Google Chromecast Ultra is available via Amazon and Google for $69.
---
Put the finishing touches on with your favorite rave toys and decor!
Last but never least, complete your rave cave's transformation with your favorite festival toys and decor. We have some suggestions below but we encourage you to get back to your raver roots and make it your own!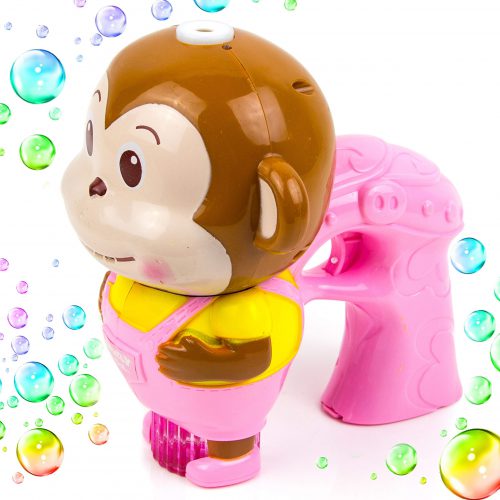 Bubbles
Come on – who doesn't love bubbles? They'll definitely brighten up your livestream experience. Find fun ways to make bubbles like with this monkey bubble gun that's pictured above or spring for a full-on bubble machine for hands-off activation!
The Monkey Bubble Gun is available for $19.99 on Amazon or you can grab a Bubble Machine for $37.99 on Amazon. Don't forget to add some solution to your cart!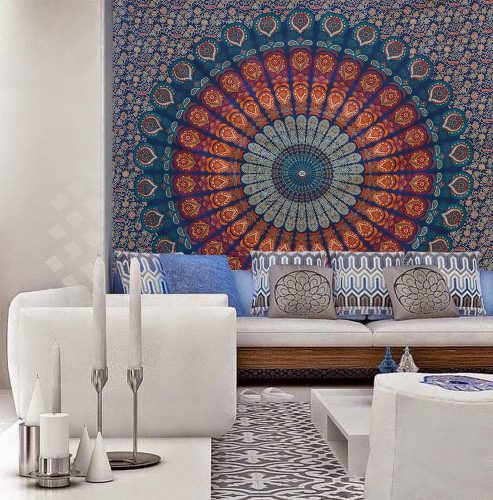 Tapestries
Tapestries like this vibey, bohemian one always help create a vibrant and relaxed atmosphere. Whether you're just looking to cover your plain walls or trying to create a trippy atmosphere, these will always do the trick!
Check out this selection of trippy tapestries that start at $14.99 on Amazon!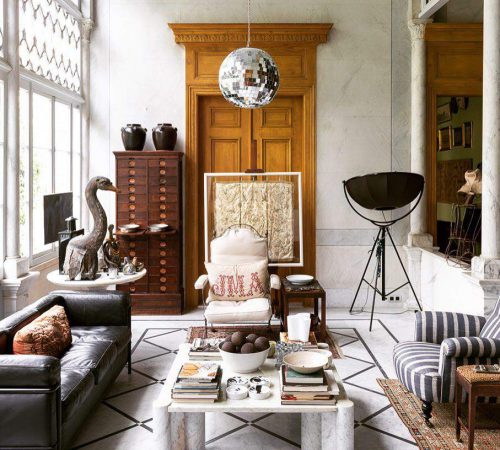 Disco Ball
No rave cave is ever complete without a disco ball! You can use it as surface decor or go the extra mile and mount it to your ceiling.
Get to grooving with your very own 8″ Disco Ball via Amazon or grab a larger, 12″ version via Amazon for larger spaces!
---
What does your rave den look like? Share with us in the comments below and let us know if we left anything out!