Second Sky Music Festival turned out to be a massive success but the real story was the commitment to charity and the bond shared between the artists playing.
---
The debut edition of Second Sky Music Festival was a smash hit that delivered everything fans could have asked. The second day of the festival featured a lineup of Porter Robinson, Madeon, Cashmere Cat, and more, and its status was solidified by the Skrillex secret reveal. All in all, fans left with a feeling of fulfillment after witnessing a wide array of talent take the stage in Oakland.
But to me, the real story of Second Sky was a critical factor that transcended the music, the merch, and the venue itself: the support throughout the festival. Support came in multiple ways as artists supported each other while on stage, everyone collectively supported the charity initiative, and of course, fans who support Porter Robinson made this entire event possible in the first place by deciding to attend.
In fact, the support began before the festivities had commenced as Porter announced that he'd be opening each day with a Virtual Self set to push an early arrival from attendees. Throughout the entire event, Porter addressed the crowd multiple times with messages of gratitude and love while also reminding fans about fundraising for the Robinson Malawi Fund as well.
between donations at second sky, online donations, and $1 from each ticket, yall raised $77,000 for the Malawi Fund!!

since i'm matching that, this means that together we raised $154,000 for direct patient care for pediatric cancer in Malawi! this will help SO much – THANK YOU♥️

— porter robinson (@porterrobinson) June 20, 2019
The small shout-outs and on-stage moments the artists shared mid-performance garnered an atmosphere of positivity and encouragement.
So often we find ourselves at music festivals that feature a decent lineup of talented acts that perform one after another but bring a sense that they are all singular and disconnected. Second Sky was the antithesis of that scenario. The acts were aware of where they were and all throughout the day, I saw these moments of gratitude expressed on stage and mid-performance.
After Porter opened his own festival, Nina Las Vegas came on stage and had a little bit of fun with Porter's act of kindness as she asked fans, "How about my opener?". Anamanaguchi utilized a cyborg-frog visual to 'play' their song "F.R.U.G.", which thanked Porter in the on-screen text as well.
Porter personally introduced the secret guest, Skrillex, aka DJ Potaro, and was also on stage a couple of times during the set as well. This allowed fans to see the rare sight of two global superstars and friends jam together. Madeon also joined in on the fun as he ran off stage mid-set and returned with Skrillex to play his favorite unreleased track and to thank him for being such an inspiration.
Moments like these do happen at other festivals, however, the magnitude of these occurrences was noticeable and it helped set the mood at Second Sky. It was clearer than ever that Skrillex, Madeon, and Porter Robinson share strong bonds, it meant a lot for Porter to have them both take the stage at the first edition of his festival.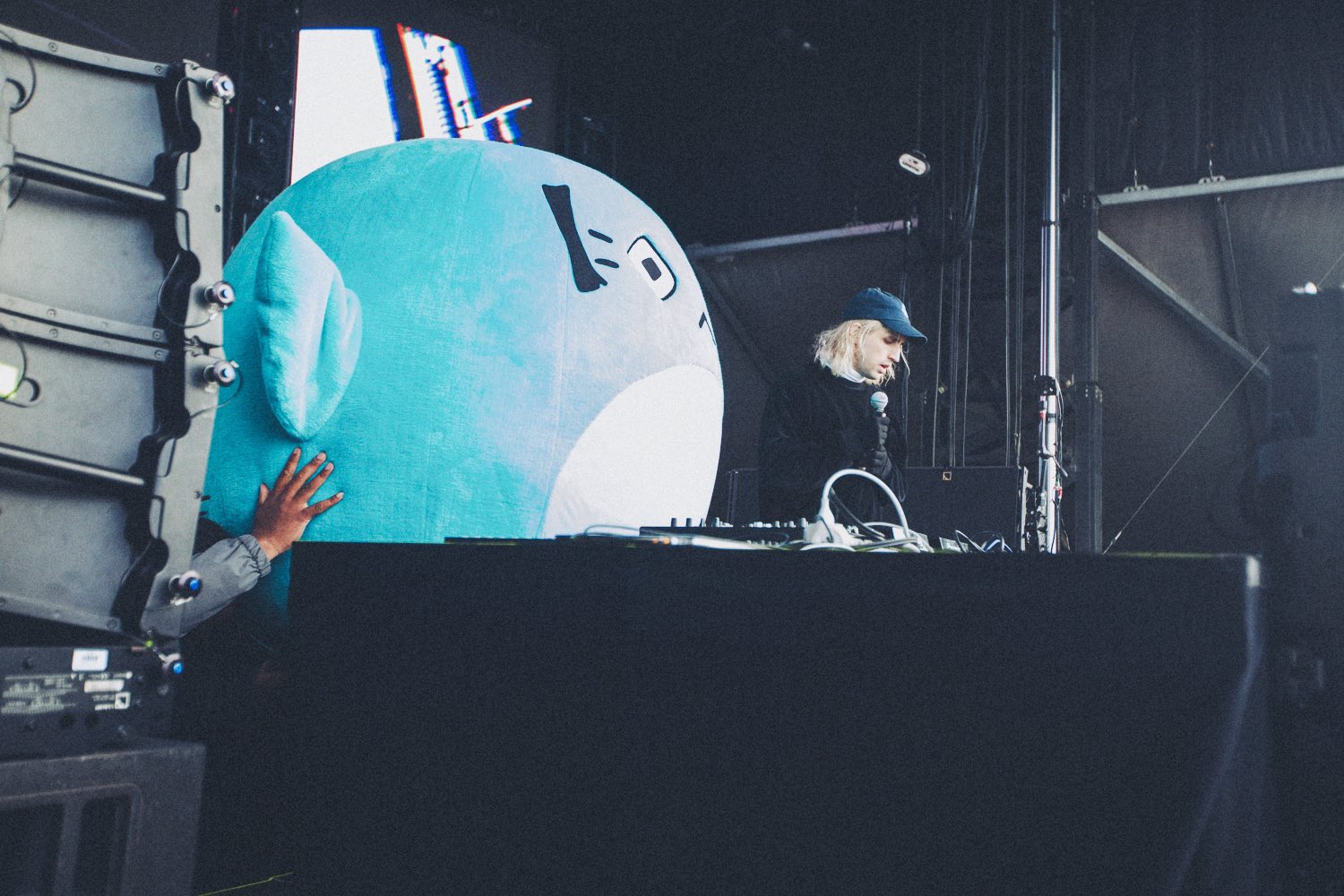 While support was a key component of the weekend at Second Sky, I don't want to downplay the collection of sets that fans were able to witness.
The mid-day live performances featured a variety of tempo and each built their own vibe. Virtual Self started the day strong with a mini-set that included "Key" and his unreleased "God Rays" track. Next, Nina Las Vegas took to the decks with her signature hip-hop meets electronic mixing style and masterful track curation. Wednesday Campanella was fun, her voice was beautiful, and the enormous inflatable stage prop gave an element of wonder.
Anamanaguchi came up next, and their 8-bit rock style was vivacious, and their stage presence was humorous and inviting. Chrome Sparks followed just after, bringing along a chill style which was the perfect switch up for me and made for the perfect soundtrack for a sunny day. The next live performance came from Kero Kero Bonito, which was heavy on dance-rock with catchy lyrics which led perfectly into Cashmere Cat who played a set rich in beautifully produced tracks and mixed with expertise.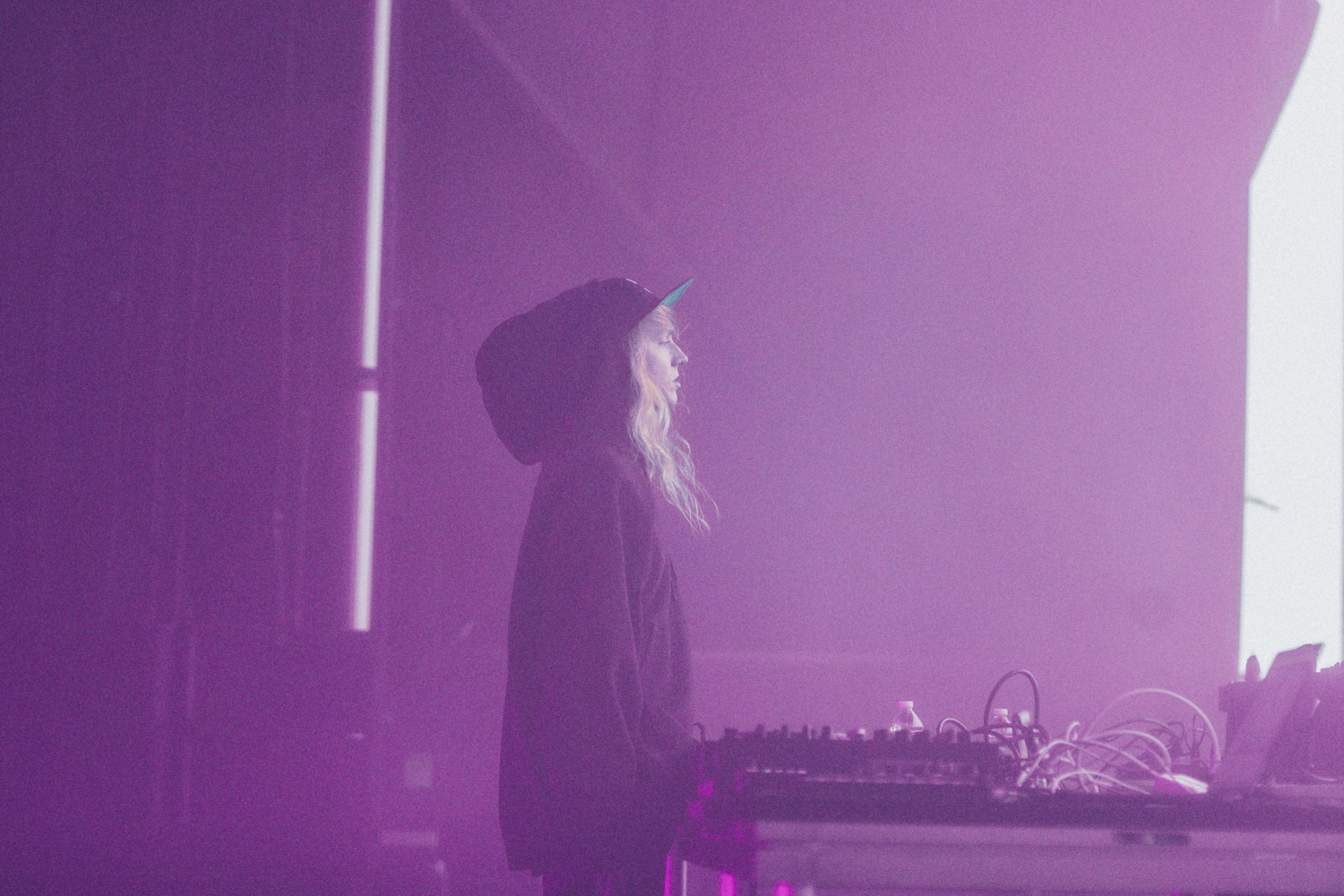 The final three acts of Skrillex, Madeon, and of course Porter Robinson were all special in their own ways.
After going in blind as to who would replace G Jones, Skrillex's special guest appearance was the best case scenario for those who attended the second day of Second Sky. The surprise guest slot for this festival was a wild card and it was anyone's guess as to who would perform. Skrillex did not disappoint either, as he threw down hard with a set that thoroughly represented his musical journey and even mixed in a couple of Porter songs for good measure.
Madeon took the stage right afterward and performed a multifarious set full of classics and new edits. He also masterfully mixed in a broad range of artists from the likes of Gesaffelstein and RL Grime. Madeon concluded his set by debuting his new single "All My Friends" which was the perfect final track for fans to groove to before Porter came on.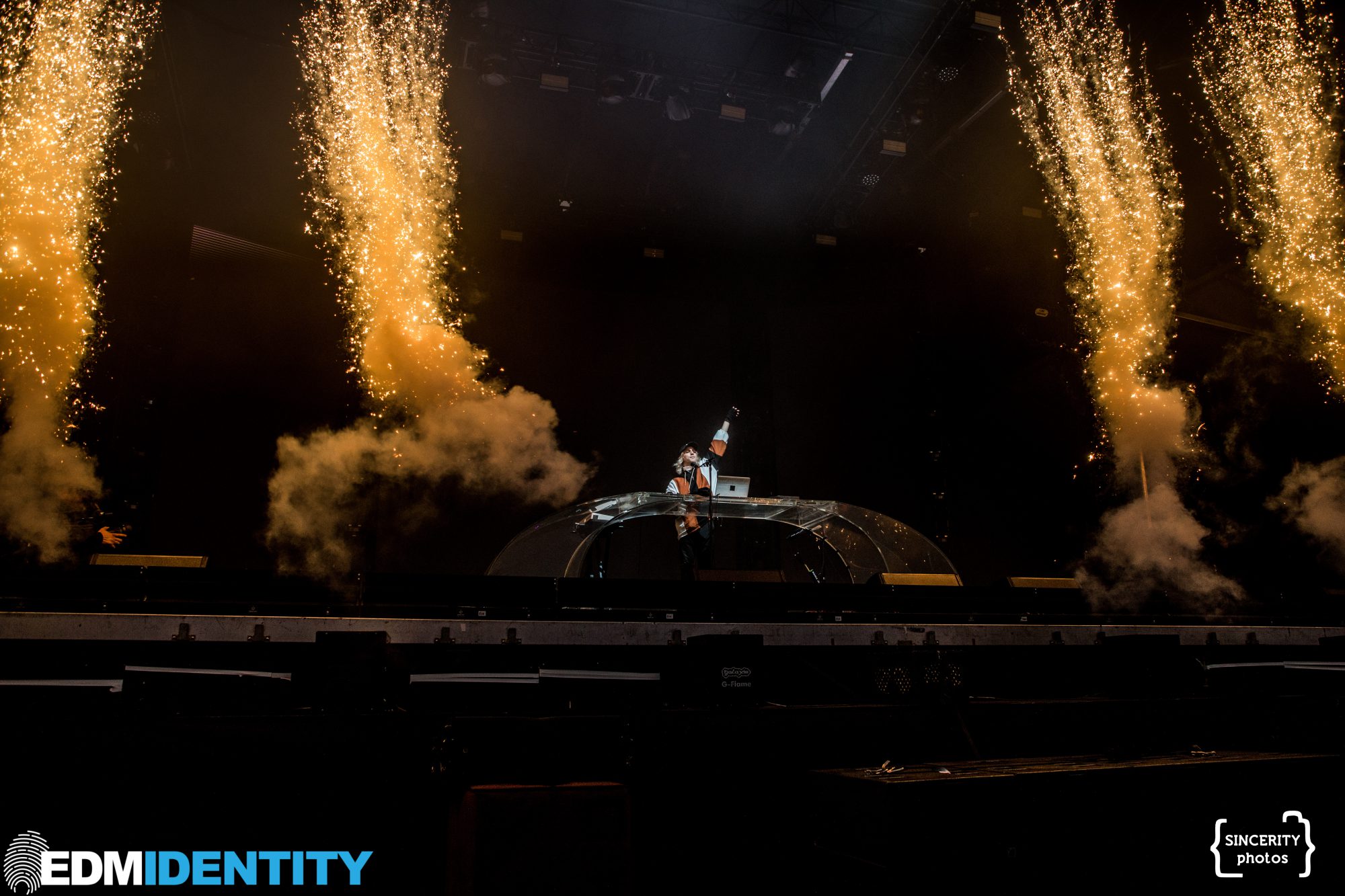 We finally got to witness the famed 'Worlds Live' set from Porter Robinson and it was as dazzling as ever!
I'm still in awe of Porter Robinson's live performance. The set was magical from start to finish. Porter truly knows how to create an entire universe through iconic music and illusory visuals. The whole expense of the trip was completely worth seeing this one-of-a-kind spectacle.
The set was a musical homecoming for the longtime fans in attendance who have not seen this particular set from Porter in a couple of years. There's just something about the live set that Porter Robinson creates that keeps us wanting more.
Overall, Second Sky Music Festival was fantastic and is an experience that I hope continues to happen for some time to come.
Nothing about how this festival was run made it feel as if it was even its debut edition, and the level of talent shared between all the artists who performed is a true testament of the magnitude and impact that Porter has had on the scene. We're lucky to have Second Sky confirmed for 2020 and you can count on me to return next year!
Connect with Porter Robinson:
Website | Facebook | Twitter | Instagram | SoundCloud
Connect with Second Sky Music Festival on Social Media: