PARTY FAVOR is here to make your body move with FRESH LAUNDRY, a stellar five-track EP full of bangers via Area 25.
---
PARTY FAVOR isn't a one-trick pony, in fact, he's a man full of creativity, innovation, and talent. He has a laundry list of colorful collaborations with artists like Gucci Mane, Lil' Baby, Rich the Kid, graves, A$AP FERG, and so many more. It's safe to say that he's established impressive relationships with artists in the industry.
His debut album Layers is full of gems and it still goes hard a year later and he murdered his set during the Beyond Wonderland Virtual Rave-a-Thon. If you haven't checked it out, do yourself a favor and grace your ears with magic. The remarkable thing about him is that he can work in various genres of music from house to hip-hop and seamlessly blend them all together. 
But, we're here to chat about the recent release of FRESH LAUNDRY, his five-track EP with collaborations from RUNN, Yung Pinch, Georgia Ku, and Wes Period. Per usual, the EP is full of diverse sounds and addicting bangers. To be clear, we're not talking festival bangers, but tracks that you can easily vibe with and listen to on a daily basis. Get ready to add more music to your favorite playlist because PARTY FAVOR is here to serve. 
Check out FRESH LAUNDRY on Spotify below, download or stream on your preferred platform, and read on for my take on these fresh tracks from PARTY FAVOR!
Stream PARTY FAVOR – FRESH LAUNDRY on Spotify:
---
The EP opens with the galactic banger and title track "FRESH LAUNDRY." The beginning sounds very Zenon: Girl of the 21st Century, and it works—but it switches up into a filthy, grimey melody. This track will get you hype.
"HAPPEE" featuring RUNN takes an abrupt turn following "FRESH LAUNDRY." It's delicate and shows off the softer side of PARTY FAVOR until the drop. The drop is full of energy and hits hard. In fact, the bass blares with demand and there's a stellar guitar solo. I'm curious if it's PARTY FAVOR, either way, it's a sweet surprise.
"ONCE MORE" featuring Georgia Ku is catchy and addictive. Georgia Ku did her thing on vocals. Everything about this track works and portions of the song have that R&B feel. The break is rhythmic yet simple. Things switch up again on "ALIEN PARTY" featuring Yung Pinch. When the midtempo break dropped, I couldn't help but think of "Girl Crush" by Boys Noize featuring Rico Nasty. There's something about the bassline of this tune that instantly ignites sensuality and I can't get enough of it.
The production quality on "SWITCHUP" featuring Wes Period is impressive. It's clear that PARTY FAVOR is humbly showing off his skills. The flow of Wes Period blends beautifully with the melody, and the range of the track is indescribable.
After listening to FRESH LAUNDRY, we're counting down the days until concerts are a thing again because PARTY FAVOR is definitely on our list of artists to catch live. Let us know what you think of this release in the comments below!
---
PARTY FAVOR – FRESH LAUNDRY – Tracklist:
FRESH LAUNDRY – 2:47
HAPPEE (feat. RUNN) – 4:24
ONCE MORE (feat. Georgia Ku) – 3:29
ALIEN PARTY (feat. Yung Pinch) – 4:08
SWITCHUP (feat. Wes Period) – 2:38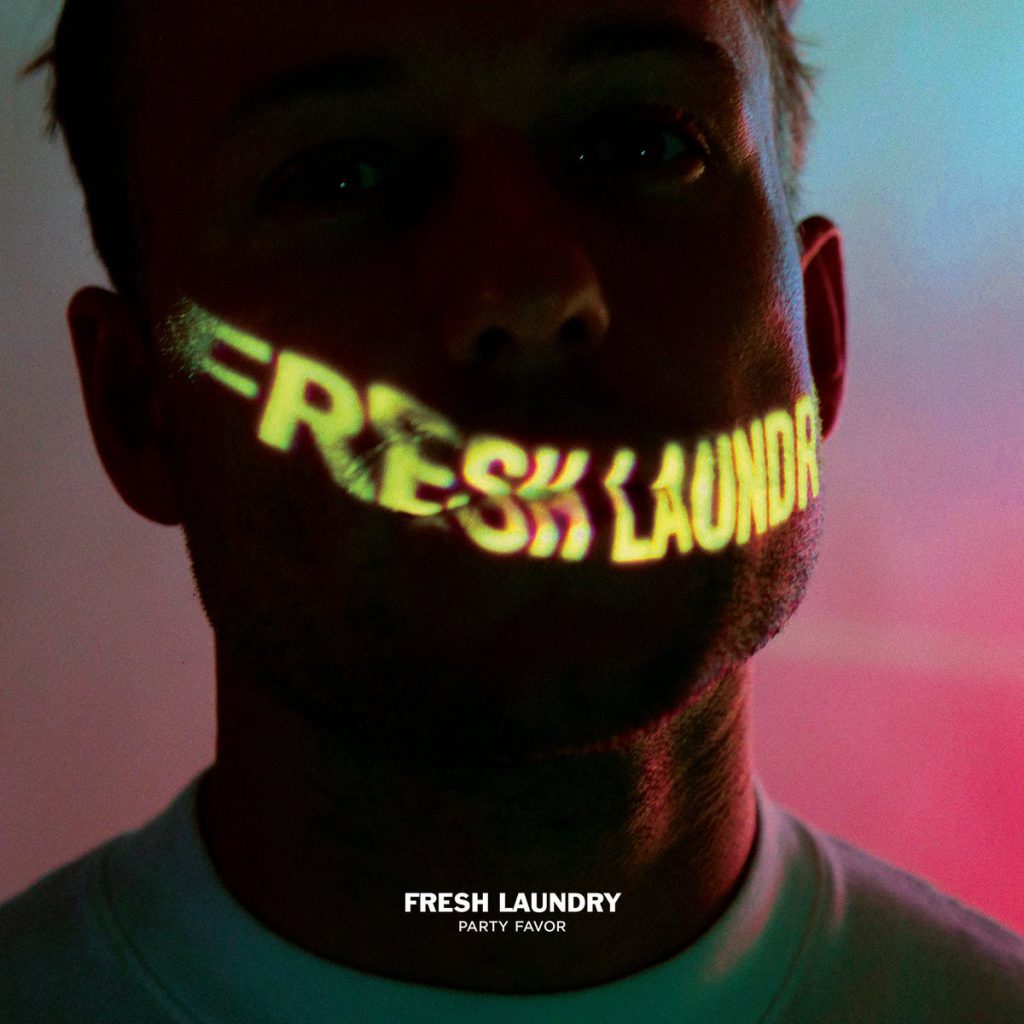 ---
Connect with PARTY FAVOR on Social Media:
Facebook | Twitter | Instagram | SoundCloud