Featuring eight tracks from rising stars, including a VIP from JEANIE, Speed (Remixes) explores new sounds while staying true to the original!
---
Back in February, JEANIE released an absolute behemoth of a track in "Speed". The bright, bass-laden tune garnered support from stars like Liquid Stranger, who featured the track on his WAKAAN Weekly Playlist shortly after its release. The Brooklyn-based artist hasn't stopped grinding, however, because she's back with the eight-track Speed (Remixes) release right when we need it the most!
JEANIE opens this one herself with a mind-blowing VIP that adds a drum and bass twist. She brings the energy as always, and the project adds another dimension to her already versatile body of work. Next, LA-based producer XAVAGE adds some wild trap-laced influence to the track with his ultra-rhythmic remix.
Following the XAVAGE remix is one from We Rose, a duo also from LA who already have official remixes for Alison Wonderland and QUIX under their belt. They give us a bright, trappy intro that quickly gives way to an absolutely filthy bassline with tons of unique rhythm and sound design.
But trust us, the remixes continue to get even better from there. Stream the "Speed" Remix EP on Spotify below, find it on your favorite platform, and keep reading for a deeper look at more of the remixes!
Stream JEANIE – SPEED (REMIXES) on Spotify:
---
Brooklyn's Michael Mason changes up the vibe with a bouncy take on "Speed."
His dreamy melodies complement the original melody while developing a deep groove. Next, M.E. SWANK delivers an absolutely wild remix with hard-hitting bass and some very impressive drum work. His background as a vocalist shines through in the buildup with some really cool layering of sounds.
Buffalo-based producer REZI once again showcases his incredible production ability by putting his own signature spin on "Speed." And newcomers NJN and Valdeez round out the EP with some excellent remixes. NJN harnesses some incredible bass that will have you headbanging all over your home (seriously please stay home) and Valdeez delivers some fantastic trap to finish everything off. Be on the lookout for these two artists in the future!
Expect to see a lot from JEANIE in the coming months!
The rising star is poised to continue her dominant run in 2020, which already includes her stellar debut compilation album with GRL GANG. Quarantine hasn't got her down, as she's busy in the studio cooking up tons of brand new collaborations and mixes. She's set to release an EP later this year, so make sure you follow her for all the latest updates!
---
JEANIE – SPEED (REMIXES) – Tracklist:
"Speed" (JEANIE VIP)
"Speed" (XAVAGE Remix)
"Speed" (We Rose Remix)
"Speed" (Michael Mason Remix)
"Speed" (M.E. SWANK Remix)
"Speed" (REZI Remix)
"Speed" (NJN Remix)
"Speed" (Valdeez Remix)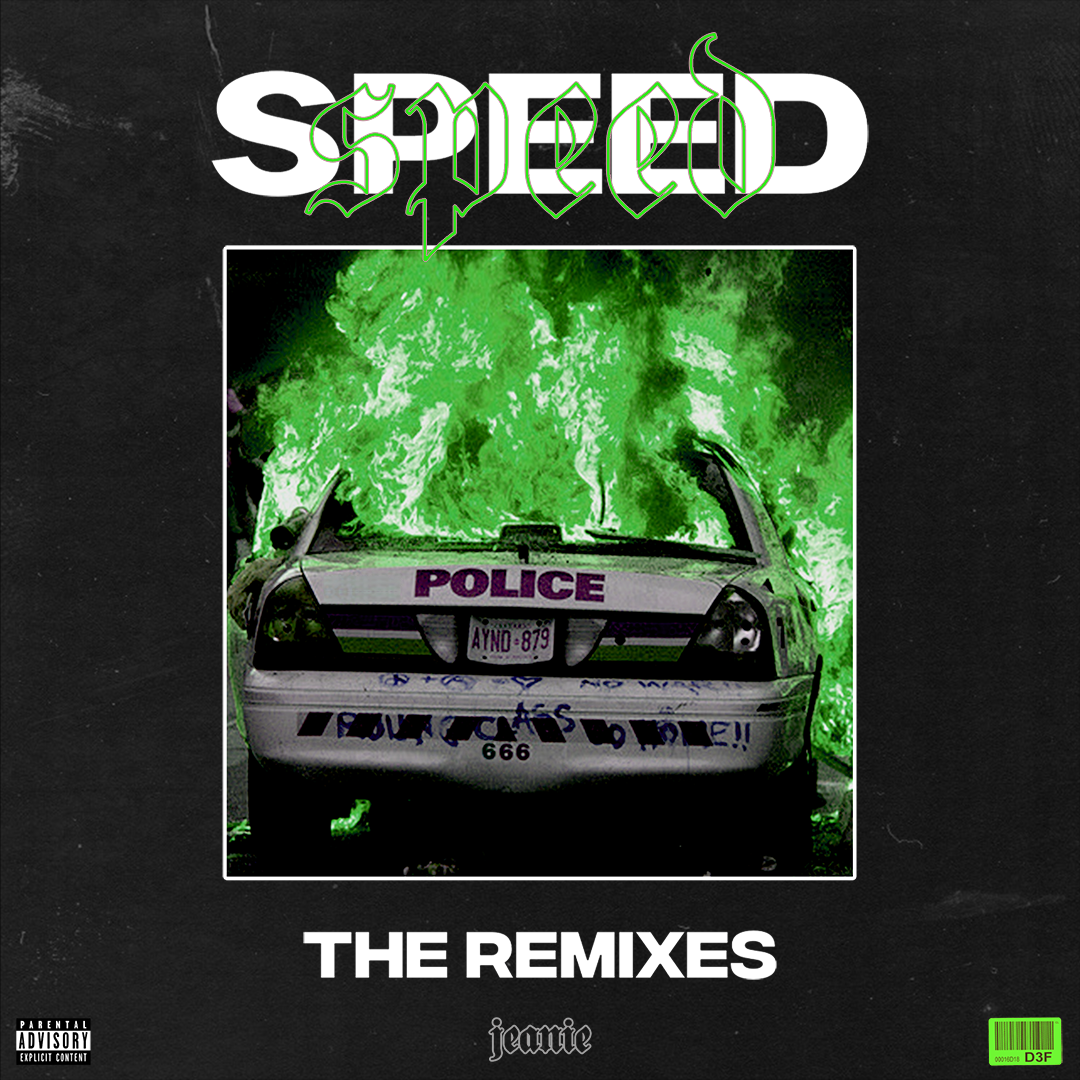 ---
Follow JEANIE on Social Media:
Facebook | Twitter | Instagram | SoundCloud