A master of modular synths, Robot Love breaks away from the norm with his debut EP on Dirtybird Records, Wallflower.
---
Breaking away from its typical sound while continuing its signature adventurous spirit, Dirtybird Records debuted its newest artist Robot Love today with a deep tech EP entitled Wallflower. Picked up by Claude VonStroke himself, Wallflower is an impressive 2-track EP crafted entirely on modular synths.
Both tracks bring to mind the wondrous feeling of jazz improvisation, transporting you into Robot Love's sonic world. First is the breathy-yet-glitchy "Luc's Love." This track opens up the EP with a minimal, dreamy atmosphere in its first half before diving into lush instrumentation that ends the song on an uplifting, triumphant note. After this, we have "Boxwood", the definite dance floor rhythm of the two with its playful riffs, full chords, and spatial sound effects.
Related: Looking for more of those signature Dirtybird vibes? Check out the recently released Dirtybird Miami 2020 Compilation for plenty of tasty tunes to feast your ears on!
Robot Love has recently been catching attention not just from Dirtybird, but from wider audiences at large. His growing popularity is owed to unique club cuts and experimental style likening him to artists such as Four Tet and Bonobo. With this release, Robot Love proves he is rightfully taking the spotlight and will not be a 'wallflower' for much longer, we can't wait to hear what comes next!
Listen to the Wallflower EP on Spotify below, download or stream it on your favorite platform, and let us know what you think of the debut EP on Dirtybird from this modular artist are in the comments below!
Stream Robot Love – Wallflower EP on Spotify:
---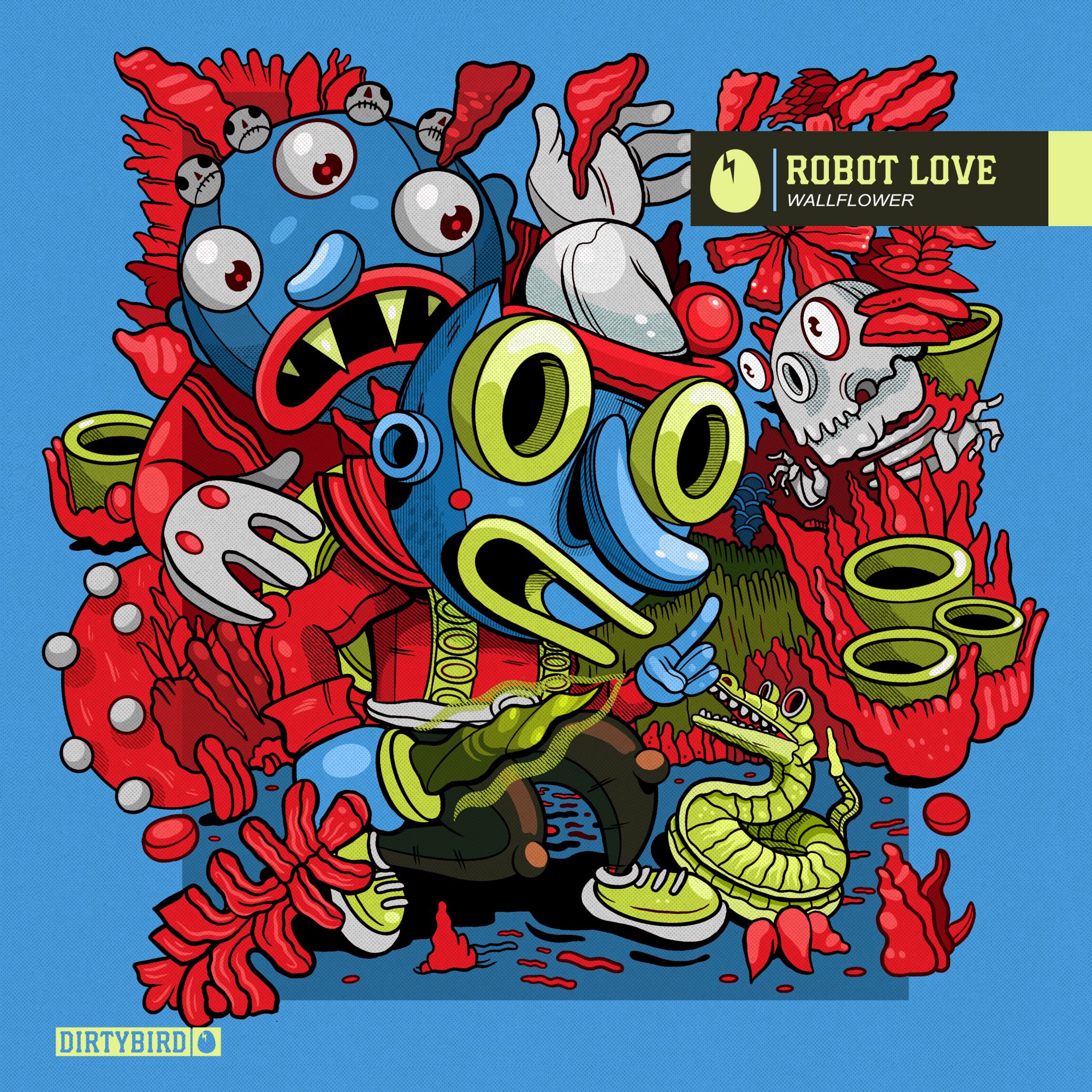 ---
Follow Robot Love on Social Media:
Facebook | Twitter | Instagram | SoundCloud | Spotify
Follow Dirtybird on Social Media:
Facebook | Twitter | Instagram | SoundCloud