Jorn Van Deynhoven has delivered an exhilarating 15-track album to announce he is back in action after taking a hiatus!
---
Jorn Van Deynhoven is no stranger to any trance fan as he's released some truly iconic remixes and original tracks in uplifting trance while traveling the world and playing huge festivals such as Dreamstate SoCal and ASOT. Over the past few years he took a hiatus due to health complications, but this year, he's back to show fans that The Future Is Now.
In our recent interview with him, Jorn expressed how much he's missed the stage and the music scene as a whole during his time away. But after a number of surgeries, he's back with a newfound outlook on life and a new appreciation for the joy playing and producing brings to him.
After releasing two beautiful singles "I Need Your Lovin' (Like The Sunshine)" and "Waiting On The Other Side," Jorn has delivered more tracks to complete The Future Is Now. From vocal tracks like "Afterlight" to instrumental bangers like "Neo Paradise", this album is definitely a gem in the Armada Music collection.
Check out The Future Is Now on your favorite platform and read on to see my take on this monster of a comeback album.
Stream Jorn Van Deynhoven – The Future Is Now on Spotify:
---
Jorn starts off with a full track of ambient sounds, setting the stage for listeners to embark on a journey.
"Alive" is the first track and introduces us to The Future Is Now story. The track has little percussions and ambient sounds to start things off beautifully. Through this track, we can tell the rest of the album will be an epic and emotive adventure.
From there we're catapulted into the heavenly vocals of Christina Novelli with "Waiting On the Other Side". The song will definitely scorch some dancefloors once it hits. It's a fun melody, poppy lyrics, and an all-around catchy tune. When it comes to Christina Novelli tracks, this track is a pretty solid one and shows a bit of her range as well.
The next song, "Rising High," is an airy tune that brings in a beautiful piano in the beginning and leads into the breakdown. The tune is bright and positive as it ends and goes into a much more energetic track, "Neo Paradise" which brings back that Van Deynhoven energy all of us have grown to know and love.
Blaring chords and supersaws come through in the intro, while the breakdown introduces an uplifting piano melody. The following buildup then drops into a heavy burst of Armada style chords, just begging to be played by label head Armin Van Buuren.
Jorn brings back the ambient sounds again for "Sense of Life."
One of the biggest reasons why Jorn is releasing this album is to express his new outlook on life. Having to step away from his music career for that amount of time gave him some time to reflect on what's really matters to him. You can feel this in this song, as he expresses with orchestral sounds his new "Sense of Life."
Keeping the energy up, we plummet ourselves into the glorious sounds of Clara Yates in "Afterlight." A banging beat is met with a rapid bassline and empties into a euphoric breakdown to create a fun and emotional uplifter sure to bring tears to anyone's eyes.
Jorn reminds us what his true producing skills are with the incredible melodies of "Space Girl" and "Fake ID."
Jorn was definitely having fun writing this album as these songs back to back have no vocals in them, yet they have such a different feel. "Space Girl" is more of a dreamlike melodic progression. Major chords fill out the breakdown, making it easy on the ears.
The bouncy kick and synths bring this track to a close, gearing up for the next, more mysterious sounding track, "Fake ID." This track is much more of a mystery as dramatic minor chords are introduced, giving me much more of a RAM or Driftmoon type of feel with the breakdown. Personally, this is one of my favorite dynamics of trance music – the drama. The breakdown could be visualized by a fiery fight to the deaths of two passionate characters, as the song builds up to a powerful ending.
Carrying that same feel, the title track comes on with a melody by a piano-lead orchestra.
The song clocks in at nearly four minutes long and brings nothing but cinematic strings creating a gorgeous soundscape. Starting off on a somewhat somber note, the song progresses with a hopeful major chord near the end of the phrase. The breakdown is quiet as the piano stops its melancholy melody and an electric guitar helps the strings bring up this massive triumphant chord that bursts through like sunbeams through clouds.
It's a song of hope – a song of fighting through sadness to reach happiness in the end. To me, this song evokes the feeling of Jorn fighting tirelessly through dark days, holding on to hope, and ending up triumphant and happy in the end.
Shannon Hurley meets listeners for a joyful and rapturous track "I See It All" and introduces an exceptionally fun track "Flashback."
Following this well-constructed album, after the gloomy melodies of the previous 2 tracks, "I See It All" is a lot lighter, much more of a jubilant track. This bouncy beat is met with outstanding vocals from Shannon Hurley, singing lyrics that express all is visible and seen. "I see the light" she delicately sings as her eyes are opened, and is no longer in the dark. The song put a smile on my face. It's in stark contrast to the previous songs, and all-around a breath of fresh air.
After all that drama, Jorn felt it'd be nice to have some fun with this exhilarating track "Flashback." This absolute scorcher wastes no time as it starts off with a hard-hitting bassline meant to set listeners into an absolute frenzy… or at least that's what it did for me. Once again, the breakdown is lovely, melodic, and trance-inducing. But the track gets interesting as it slows down to build up momentum, emphasizing the leading bassline, and exploding into an insane final drop.
"Fiesta Del Sol" and "Viva La Vida" delivers some light breakbeat action and toe-tapping rhythms. 
Imagine a day at the beach. Sun is shining, the wind in your hair, kids are playing, it's a very light and playful feeling. This is what I felt when listening to the aptly titled "Fiesta Del Sol." This instrumental track is filled with great energy as the airy synths provide a very sunny feel of fun and delight.
"Viva La Vida" also brings about some great vibes as it displays more of an arena trance type of feel. If listening to this track doesn't make you want to clap and dance, nothing will. Big room synths and rhythms are all throughout the breakdown, as the buildup gets stuck in your head without even trying. What more can you ask for from a track on Armada?
The album comes to a close with Sue McLaren singing "I Need Your Lovin (Like The Sunshine)" and Seri in "Love Letter."
One of the most intricate sounding songs I've ever heard, "I Need Your Lovin (Like The Sunshine)" is next up, and I'm in love with the song immediately. Everything from the rare, yet beautiful accidental chord structure to the surprising string-lead post-breakdown drop is impressive to me in this magnificent uplifter.
Don't worry, if you didn't know this was originally a classic track by Marc et Claude released back in 1996, neither did I until this terrific remake came out of course. Jorn did a great job in breathing new life into this tune and making it one that's meant to be played by every uplifting DJ in the scene.
"You are my soulmate… forever" Seri whispers at the end of this tear-jerking track as she recites an entire level letter backed by a single piano melody in the last track "Love Letter." This 4-minute long track is a magical spoken word evoking desire, laughter, adoration, and caring.
It's a soft and inspiring letter to a loved one who has been unmoving and supportive through a time of need and desperation. It's a fantastic way to wrap up such a dynamic album full of ups and downs. It really wraps this whole story he has been telling us through this album.
For a comeback album, this one is definitely one for the books.
Jorn Van Deynhoven is back with a vengeance and this album is bold and shining proof of that. He has managed to craft a thrilling story of his journey throughout music, his battle with health, and the adoration he has for his fans and loved ones as they got him through these tough times.
He's exemplified an impressive amount of talent and creativity with this release and for it to be his first-ever studio album, I'm absolutely blown away. I know I speak for everyone when I say I am glad this genius of a producer is back on the stage, and I can't wait to see what else he has up his sleeve.
---
Tracklist:
Alive
Waiting On The Other Side
Rising High
Neo Paradise
The Sense Of Life
Afterlight
Space Girl
Fake ID
The Future Is Now
I See It All
Flashback
Fiesta Del Sol
Viva La Vida
I Need Your Lovin (Like The Sunshine)
Love Letter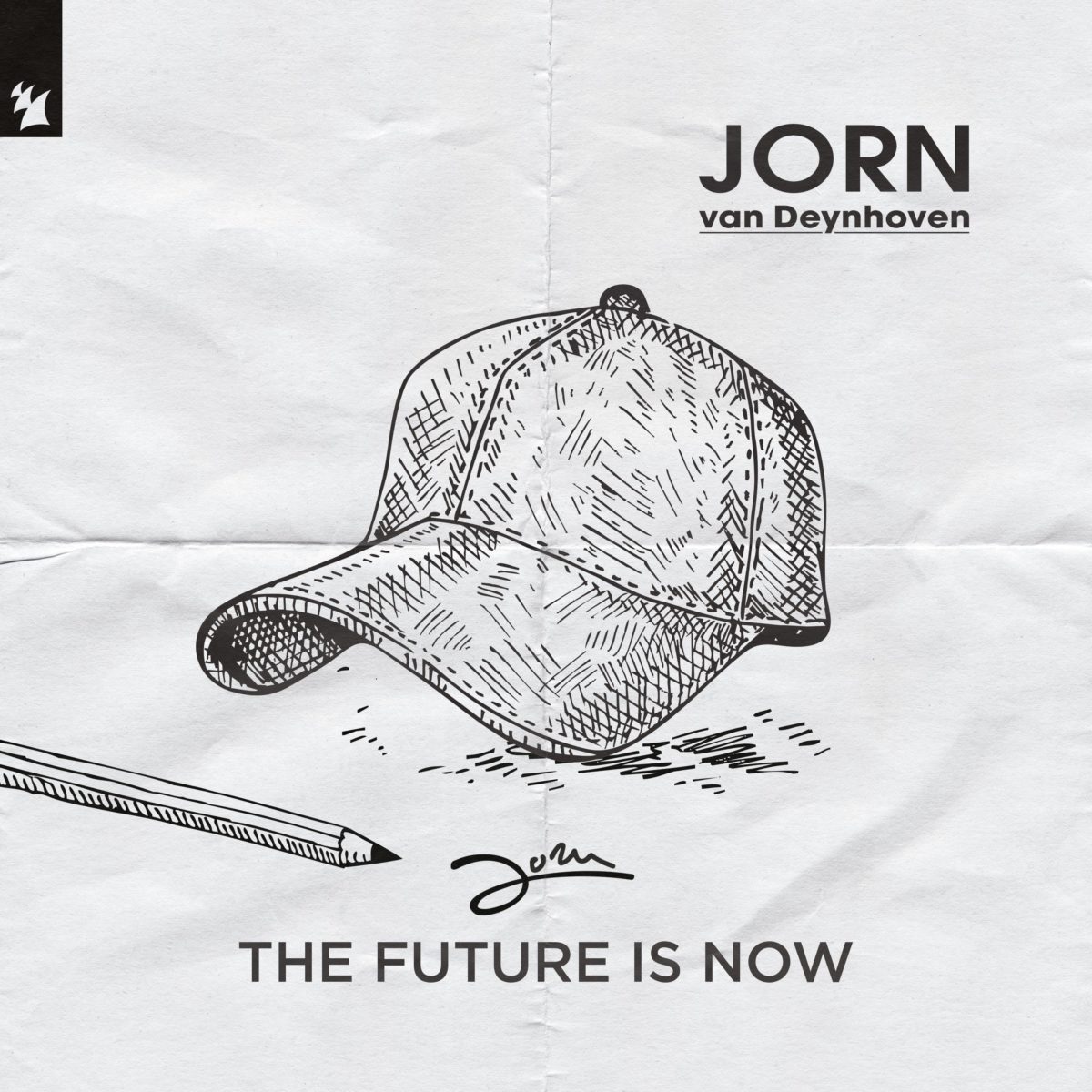 ---
Follow Jorn Van Deynhoven on Social Media:
Website | Facebook | Twitter | Instagram | SoundCloud | YouTube