Jorn Van Deynhoven is back and we were lucky enough to chat with him about his plans for this year, upcoming album, and plenty more!
---
Jorn Van Deynhoven is back in the game after hiatus due to health conditions, and we couldn't be more excited. Known as a pillar in the trance community who continuously belts out huge songs such as "New Horizons" along with remixes of tracks like Mark Sixma's "Waiting," and RAM's "RAMexico." He's also an inspiration for many DJs who have found a passion for trance music and has propelled others to keep the genre alive and well.
Over the years he's taken the stage at huge events such as Luminosity, A State Of Trance, and Dreamstate SoCal, but has taken some time off to get healthy. Now, he's returned to the spotlight with a new album due out called The Future Is Now, a performance at ASOT 950 in Utrecht that was absolutely stunning, and a documentary as well!
Over the past few weeks, Jorn Van Deynhoven's singles "I Need Your Lovin' (Like The Sunshine)" with Sue McLaren and "Waiting On The Other Side" with Christina Novelli have teased us with what's to come on the new album. Now, ahead of the full album's release, he's taken some time out of his busy schedule to give us some insight on what's to come and more.
Take a listen to the second single off his forthcoming album The Future Is Now, pre-save it on your favorite platform, and read on for the full conversation with Jorn Van Deynhoven.
Stream Jorn Van Deynhoven – "Waiting On The Other Side" on Spotify:
---
Thank you so much for taking the time to chat with us! Knowing that you've been out of the trance game for a bit, it's fantastic to see you back! How does it feel to be back at it?
Well, unfortunately, I am not back in full force physically and never will be, but I made peace with that, knowing I'm doing well and got a great chance at a second life. I have an invisible handicap and am doing my best to live with that. I do my job out of pure passion and love for the music. About 1.5 years ago I was worried I wouldn't be able to do this job at all anymore. Therefore I am more than happy to be back doing what I love most and be able to present my sound to my fans and everyone who enjoys listening to it. Whether it's me as a producer or when I'm DJing.
What's your favorite part about being back? Is there something you really missed?
I have definitely missed all the beautiful emotions, the smiles on people's faces when they fall into the music. I just love to perform as a DJ and play my music in front of happy faces. That means way more to me than the applause.
Your ASOT950 set was an amazing journey. How did it feel jumping back onto the stage again? Were you nervous or anxious at all?
Totally! You have to keep in mind, that once you're up on the stage all by yourself, there is no turning back, and that's the moment you have to deliver and give it your all. In my case particularly this is a high mental stress situation, which is the opposite of what I should be doing as part of my recovery and physical caretaking. That's one reason why I am not as physically active behind the turntables, but I am focusing on transporting the music onto the audience and listeners and hopefully take them on a musical journey.
Your new album, The Future Is Now, is set to bring us 14 brand new tunes. Can you tell us more about the album and what the meaning behind it is?
They're not exactly all 14 brand new tracks… 10 tracks are new and four have already been released as club mixes. But these four tracks will be included as new versions. So all 14 tracks are mixed in a way, that you can listen all the way through totally stress-free.
"The Future Is Now" is reflecting the past 10 years of my music career. Starting from slightly melancholic to dreamy up to future-oriented sounds with amazing vocals all the way to catchy beats. The album is something for people and fans who have been knowing me and my sound for a while, but also for those who haven't heard about me at all yet. Trance in its best quality!
We absolutely adored your new track, "I Need Your Lovin' (Like The Sunshine)." Could you tell us what inspired you to recreate a childhood classic like this?
The original is known since the 80s and I definitely have heard quite some good remakes of "The Korgis – Everybody's got to learn sometime". One of these remakes, for example, was "N.R.G. – I need your lovin'" from 1992. But nothing compares to the remix that "Dark Moon" did of "Marc et Claude – I need your lovin'," which totally blew me away in 2000. So it was just a question of when and not if I would produce a new version of this myself.
The fact that I was able to win over the amazing Sue McLaren for this project felt like a jackpot. Sue once again proved what it means to deliver on the highest standards. I just love working with her! She's fabulous and a professional through and through!
Over the years you collaborated with a smattering of amazing talents: Â Manuel Le Saux, Temple One, and RAM to name a few. Are there any current artists or budding talents you'd like to work with today?
To extend the list a bit more, I have also worked with Susana, Audrey Gallagher, and Sarah Lynn. Looking back at it, these were great collaborations, which definitely helped me move forward and improve as a producer, remixer, and DJ. The cherry on top of everything would be a collaboration with Armin van Buuren himself, of course! Armin is not just an absolute role model, but even more so inspires me as a human being. He's a beyond interesting personality!
The documentary you have coming out seems really interesting. Care to tell us more about the process of developing it? Is there a message you're trying to convey with telling your story to the world?
The idea came from the film team Descone.NL, my management, and Armada Music. We spent an entire day in Amsterdam shooting at the Armada studios, as well as the city center. Before my health struggles, I actually had about 60% of my album finished. The rest came together about 1 year after my recovery with the help of my long time friend Dennis Schimonik.
A year and a half ago I wasn't ready to finish the album from a neurological standpoint. It just wants possible. Dennis was a huge help with this for which I am beyond grateful. "THE FUTURE IS NOW" clearly states, that your time on this planet is only limited. We shouldn't focus too much on what is happening when we're 65 and while doing so forget to actually live in the moment. You just never know if tomorrow will come and never take today for granted!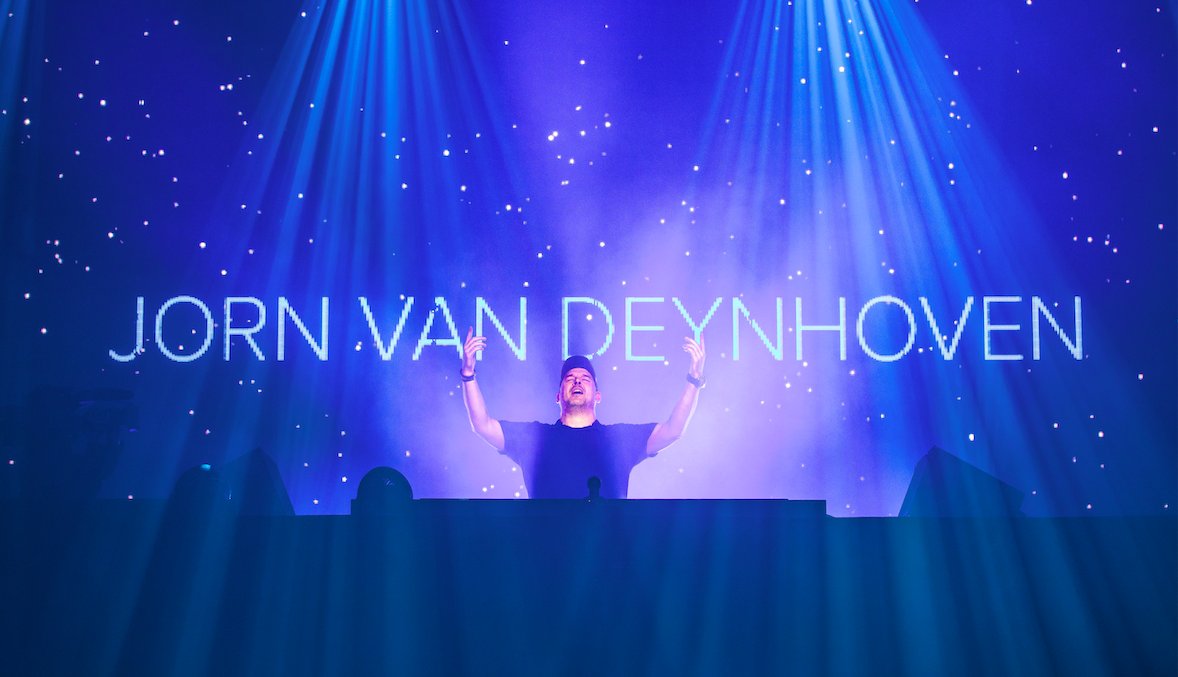 Your fans are undoubtedly happy you're back after your health complications. Care to illuminate on how your health has improved? What changes have you adopted as a reminder of a healthy lifestyle and how hard it is to maintain while touring?
I have learned one thing in particular: discipline! I've had endless conversations and learned one main thing: take everything, no matter what step by step. I thought I'd never be able to get on a plane again. It's hard to imagine how massively this health scare and illness pushed me out of my routine and "normal."
I'll be flying to the US soon for the very first time in quite a while and of course, I am somewhat anxious. But I have to learn to deal with that and handle this. All surgeries have healed and everything is fine. I'll be able to do most things like I've done them before, I just have to do it with more patience and time. And no stress.
While all of us as members of the trance family are happy you are back to good health, we have to ask, is there anything you'd like to share with the fans looking forward?
I am one of you! Back then I've always been in clubs and at festivals as one of the trance family members. My hero used to be DJ Dag of Dance 2 Trance. A lot of this had a deep impact on me and I always try to put myself into the listener's shoes. What could the DJ play next, what would fit best following this track? I am not just playing the music for myself, I play and perform my music for everyone who likes/loves my style and paid to come and see me and experience my musical journey with me. Nothing compares to seeing people worldwide who share the same love and passion for Trance as I do.
Finally, thanks so much for sitting down and sharing your future outlook with us. We are super excited to see how you make the future part of now!
Thank You! 🙂 THE FUTURE IS NOW!
---
Connect with Jorn van Deynhoven on Social Media:
Website | Facebook | Twitter | Instagram | SoundCloud | YouTube