While Mercer was recently forced to cancel his North American Tour due to coronavirus, he was able to fit in a memorable stop at Chicago's Sound-Bar.
---
Mercer has been one of the most recognizable electronic dance music coming out of France for much of the genre's recent history. Starting with festival anthems like "Welcome To The Jungle" with Alvaro and "Lunatic" with DJ Snake several years ago, he's now well known as part of the Pardon My French crew alongside Tchami and Malaa.
He recently embarked on his headlining North American Tour scheduled to stop in Los Angeles, San Francisco, Denver, and more. It was set to conclude on April 4 in Tampa, but due to COVID-19 concerns, Mercer recently announced that the tour would be postponed for the time being. However, prior to the cancellation, Chicago was lucky enough to enjoy an extended set from Mercer at his show at Sound-Bar on Friday, March 6.
Following an opening set from Steve Gerard b2b Hi Five, Mercer took the decks with support from Chicago house legend Ron Carroll.
While Carroll didn't hop on the decks with Mercer, he constantly danced on stage and took over the microphone for much of the set. The two previously collaborated on "Satisfy" which came out on Spinnin' Records in 2018.
Mercer played an irresistible combination of several styles of house music including the "disco house" sound that he's been championing lately. The set went on until the lights went on in the club around 4 AM. Mercer closed with his "Let's Get Ill," his hit collaboration with DJ Snake.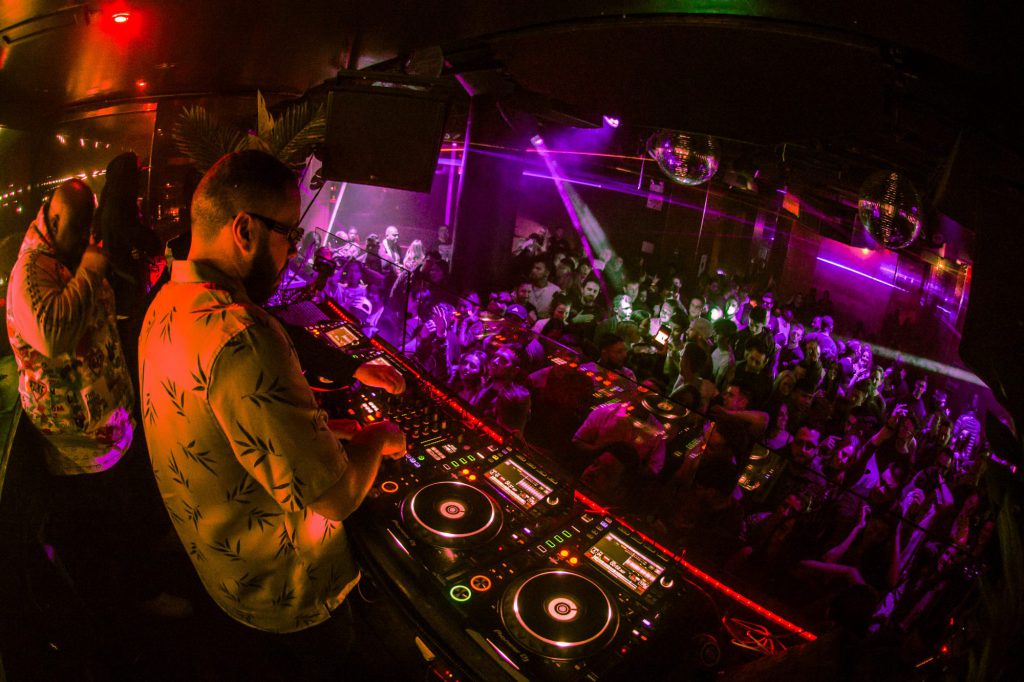 Unfortunately, Mercer informed us today that all upcoming stops on the North American Tour will be postponed.
Along with many other cancellations in the music industry, Mercer has been forced to postpone his North American Tour. However, he specified in the announcement that all shows will be rescheduled and more information is coming soon.
After a killer set at Sound-Bar, I definitely recommend Mercer's next tour for all fans of electronic music. His style of house music is perfect for a club atmosphere, and his next headlining tour is not to be missed. He's one of France's finest dance music artists and we'll be eagerly waiting for news regarding his next tour.
---
Follow Mercer on Social Media:
Website | Facebook | Twitter | Instagram | SoundCloud