Wax Motif releases "Keep Raving," the first single off his forthcoming album THRILLS that's due out on his Divided Souls imprint.
---
Wax Motif is one of the most iconic names in the bass house genre and a current staple in the dance music scene as a whole. Last year, he revealed his Divided Souls imprint, which notably kicked off with a track of the same name that featured hip-hop legend Diddy. There's been plenty of collaborations released on the label since, but "Keep Raving" is Wax's first solo single on the label.
Since he first revealed the imprint, Wax has released tracks with the likes of Matroda and Taiki Nulight has the Divided Souls brand continues to grow. On "Keep Raving," Wax gives us an infectious dance tune that shows off the bass house vibe he's been executing perfectly for his entire career.
"I'm excited to share this one, which will be part of my forthcoming album in the works, Thrills," said Wax Motif. So stay tuned for more information on that upcoming release that is still to come!
Listen to "Keep Raving" on Spotify below, stream and purchase it on all platforms, and keep reading for more info on this new track on Divided Souls!
Stream Wax Motif – "Keep Raving" on Spotify:
---
The beginning of "Keep Raving" paints a suspenseful atmosphere that builds up tension alongside a catchy vocal sample.
In the age of countless event cancellations, the mantra of "Keep Raving" is a message that will resonate with ravers all over the world. After the intro, a buildup starts about 30 seconds in and prepares us for the drop. What follows is a perfectly placed drum fill and a heavy bassline. The drop then hits with more bass house sounds and drums that almost sound similar to JOYRYDE or ALRT.
The bass house vibe that Wax Motif puts down on this track is perfect for the dance floor. "Keep Raving" will satisfy shufflers and house music fans everywhere, and we can't wait to see what comes next from Wax Motif and his Divided Souls record label. With an album on the way and performances slated for EDC Las Vegas and more, expect big things from Wax Motif in 2020.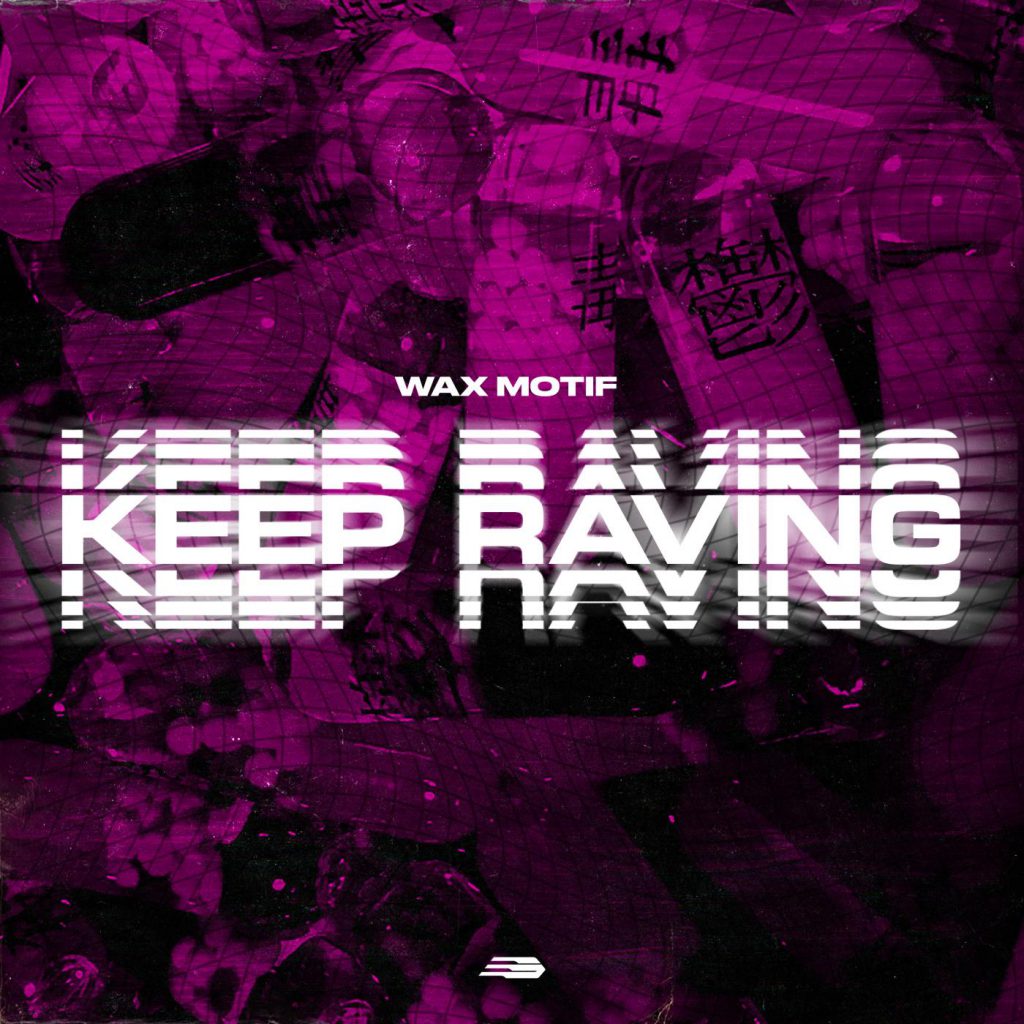 ---
Follow Wax Motif on Social Media:
Website | Facebook | Twitter | Instagram | SoundCloud | YouTube